Solaire opened the all-suite Sky Tower to cater more comfort stay options to its guests. It offers luxurious suites which sizes range from 124 square meters and can go as spacious as 936 square meters.
The 17-storey Sky Tower also houses additional VIP gaming areas, exclusive diner and whisky bar for VIPs, 1760-seat lyric theater, a garden-inspired Oasis Café, and a Latin American and Mediterranean restaurant.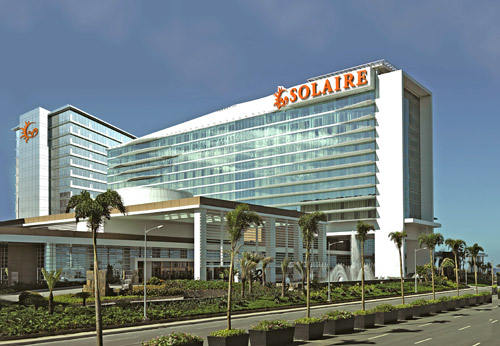 The ceiling of elevator lobby in the ground floor is plated with a flashy 14-karat gold adorned with a twist of chained crystals.
The hallways, on the other hand, features a fiber-swathed walls (not paint nor tiles) with alternating elegant fiber glass highlights of Japanese design which edges are piano-finished hardwood. Not to mention, the suite doors are piano-finished too – and the floors – so soft with its stylish carpet.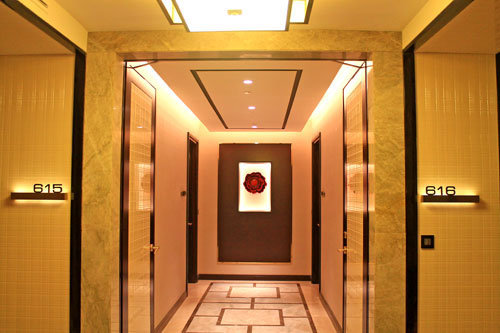 The suite interiors are dressed with top-notch designer upholstery offering you a more pampering and soothing stay.
It has all the basic hotel amenities plus the class and posh.
Adding flavor and romance to your sojourn is the esteemed Manila Bay sunset. Witness how the sky alters its colors as the sun fades over the horizon within the comfort of your bed.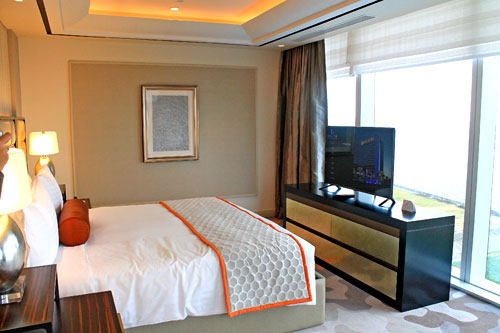 [one_half]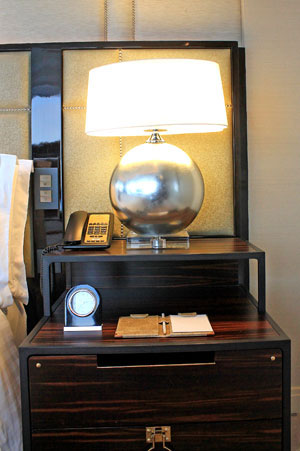 [/one_half] [one_half_last]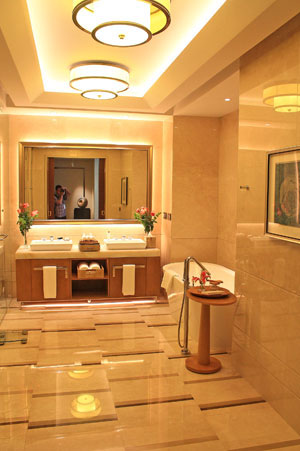 [/one_half_last]
The Sky Tower's suites don't just talk about comfort but space. You have your own living, dining, and working area. Did I mention about the walk in closet and the spacious comfort room?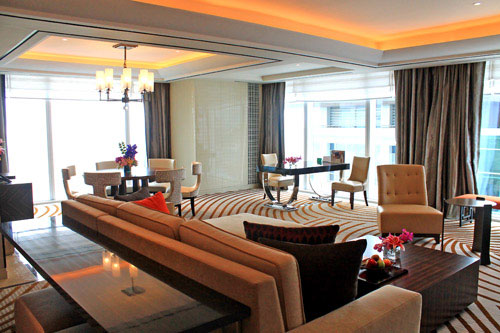 [one_half]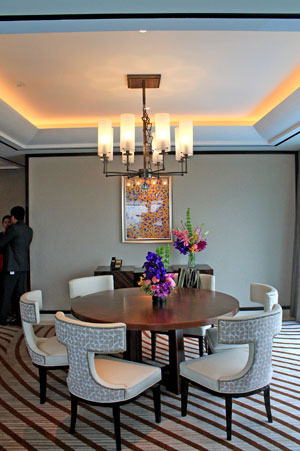 [/one_half] [one_half_last]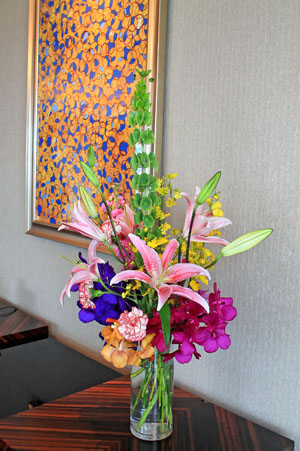 [/one_half_last]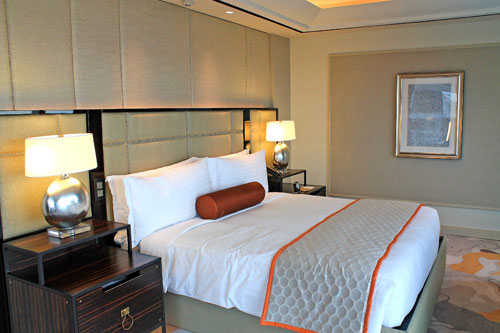 Also available is an accessible pool to complete your vacation.
[
To book your stay at any of Solaire's hotel room, visit: www.Agoda.com/Solaire
] [
For more photos of Solaires Sky Tower, see: Snapshots: A Sneak Peek to Solaire's Sky Tower
]