I travel on shoestring budget, so I grab every saving options to keep my expenses at minimum. Hence, when I travel, I looked for options online for me to buy my attraction passes at a discount.
When I traveled to Hong Kong years ago, I bought my attraction passes online weeks prior. I got them at huge discounts.
On the top of my list in my Kuala Lumpur visit is "toppling" the Petronas Twin Towers. Those majestic edifices stand really proud and high, challenging every living acrophobiac.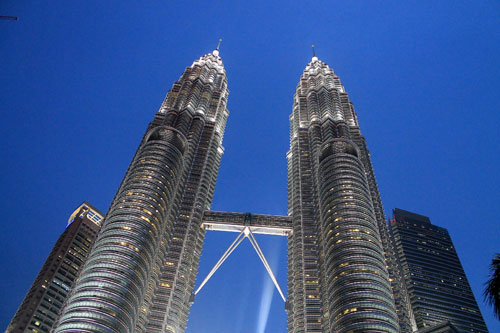 I heard that the tours usually go fully booked. But I could not afford to miss the view up there, so I secured my slot long before my actual trip. The moment I got my airline itinerary, I looked for an online merchant that sells Petronas Twin Towers ticket. I was also hoping to get it at a discount. Fortunately, I only found one, though they were selling the tickets at the actual price.
Where To Buy Petronas Twin Towers Ticket
[
Update as of August 2017
]: The leading travel experience e-commerce site,
Klook Travel
, also offers Petronas Twin Towers admission passes for MYR120. Upon purchasing, you will receive an e-voucher, and then show it at Petronas ticket counter to collect the actual ticket. The voucher also includes a complimentary transportation from Petronas Twin Towers to your hotel.
I booked my Petronas passes at eticket.petronastwintowers.com.my and it was pretty convenient.
Petronas Twin Towers Ticket Prices are:
MYR 85.00 – Adults
MYR 30.00 – Adults (with MyKad/Malaysian Identity Card)
MYR 35.00 – Child
MYR 15.00 – Child (with MyKad)

as of this writing, 1 MYR = 0.29 USD = 13 PHP
The slots are posted within a week time frame. Say, if you visit the tower next week, you can book your ticket now online via the website. However, if you are visiting next month, you still have to wait since you can only book your tour a week or, sometimes, 10 days prior to your date of visit.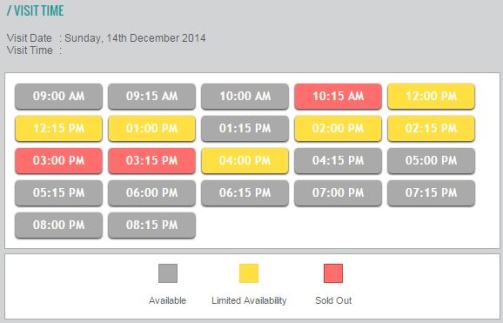 The payment method is by credit card only. They will email you the reservation details containing the confirmation ID. Take note of it or print the email for safekeeping.
Claiming the Physical Ticket
To claim the actual ticket, show your confirmation ID together with the credit card you used to purchase the eTicket and your ID at their ticket booth (concourse level) on the day of your visit. Make sure that you get there 30 minutes before your schedule.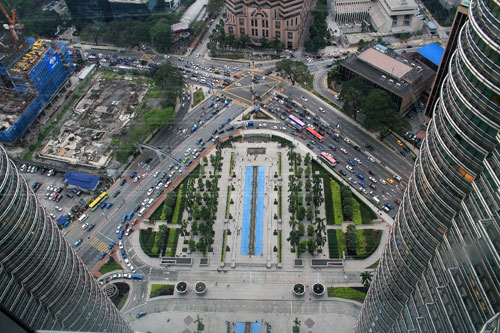 Buying your tickets in advance would keep you out from the hassles of the long queue and the time constraints. You can also choose your preferred time of visit. If you ask my suggestion, the 6:15PM, 7:00PM, and 7:15PM are the best times for you to witness both the awesome sunset and the stunning night cityscape. If you aim for the sunset, check the sunset calendar first before deciding on what slot should you book.