After getting dumbfounded in Angkor Wat, we headed to Angkor Thom and explored every temples within the complex. We stumbled in Bayon, ascened to the top of Baphuon, climbed the highest point of Phimeanakas, wondered around the Royal Palace, lingered the stretch of the Elephants Terrace, and roamed in the the channels of Leper King Terrace. It was an awesome temple run in Siem Reap.
But hey, we weren't done yet. Though Aaron already met his limit, we still headed to some amazing temples outside Angkor Thom. We left Angkor Thom through the Victory Gate and stopped in Thommanon.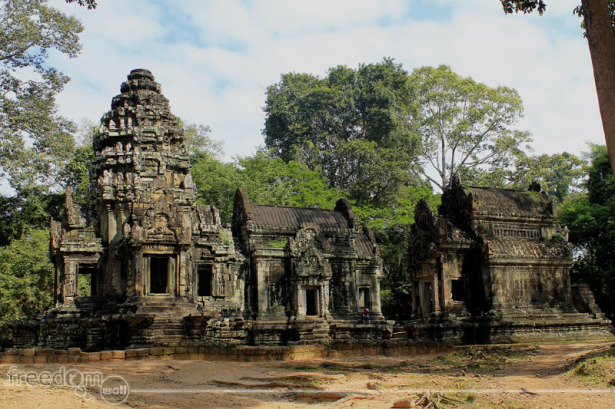 Thommanon was built during the reign of Suryavarman II (1113–1150 AD) – almost at the same time when Angkor Wat's construction started. Well, that was according to the scholars who studied the Devata carvings on its walls.
[one_half]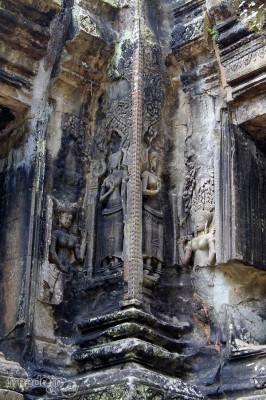 [/one_half] [one_half_last]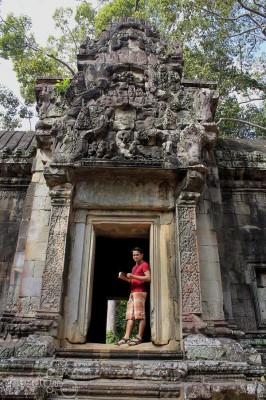 [/one_half_last]
The Devatas or the divine female figure carvings can be seen in profusion in the temple – making them the main attractions. They depict elegant flower crowns, distinctive arm, neck, waist, and ankle accessories, and complex hand gestures or mudra.
Unluckily, I wasn't able to take some good photos because I was startled when I saw them – and forgot that I am holding a camera.
The columns and the lintel panels also showcase artistic designs and engravings portraying some Hindu myths.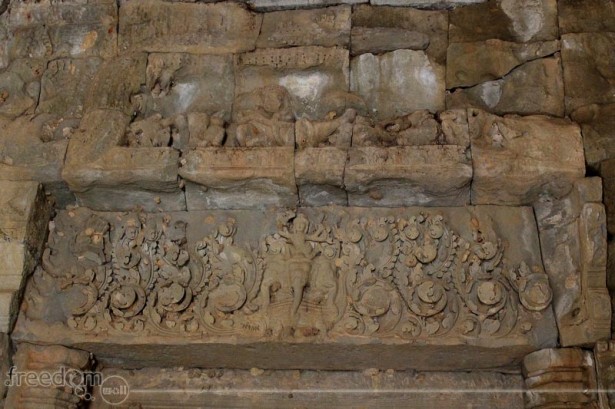 Just across the road (Victory Road) stands the Chau Say Tevoda but we did not check it. We headed to Ta Prohm after straying around Thommanon for a while.