To some people, traveling outdoors doesn't necessarily mean disconnecting completely from technology. After all, with today's technological advancements, smartphones actually make outdoor traveling safer, and a little bit more organized. If you're a smartphone user and want to enhance your overall traveling experience by using some apps, here are some recommended items for you.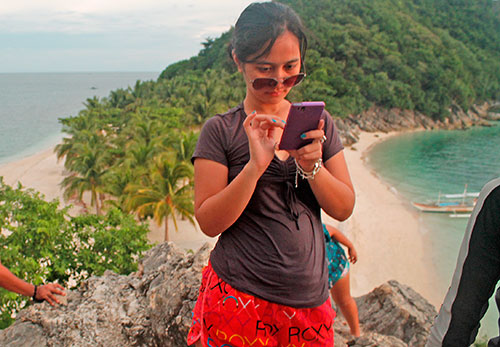 Knot Guide
Knots are very important not only when camping but also when doing everyday things. Knowing different kinds of knots can help you construct a makeshift bag, cook roasted food, and even properly secure boats when you need to go ashore while boating. Knots help organize things, which is why it's one of the most important skills taught to boy and girl scouts. Now, you can learn it all in one app without the need to learn the skill from actual scoutmasters.
First Aid
First Aid features a wealth of information about burns, injuries, and other mishaps that may happen when traveling. It doesn't just teach users how to treat burns in general but also gives them ideas on how to deal with specific types of injuries. To better understand first-aid instructions, these tips are usually accompanied by a host of videos and diagrams.
One of the best things about First Aid is that it has pre-loaded content, meaning you have access to all the important information anytime without using the Internet. Kim Shadbolt, a writer working for the associate company of the Spin Genie Slingo site, states that people should turn off their data connection whenever they can because it drains a lot of battery. Internet connection outdoors can be scarce so this preloaded content feature is actually pretty neat.
Spyglass
Spyglass is a great tool to have for outdoors and off-road navigation. It is one of the most complete apps out there for the outdoorsman and woman, featuring a GPS tracker, compass, inclinometer, angle calculator, speedometer, Sun and moon finder, coordinate converter, updated maps, and a waypoint tracker. In order to help people find their way, Spyglass saves custom places and puts markers on their travel path. The app's interactive map also provides users with detailed GPS info and inclination level of the paths they're about to take.