WeChat is a complete cross-platform mobile communications app. It is complete because aside from its messaging and voice and video calling capabilities, it is enhanced with value-added features like Moments, Look Around, Shake, Broadcast Message, and Drift Bottle. And another good thing about WeChat, which reached 300 million+ downloads, is that it's free and ad-free.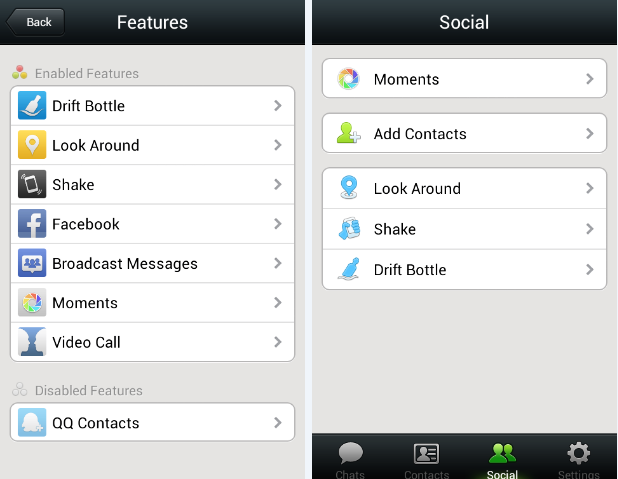 [marker]Moments[/marker] is a photo sharing feature in which you have the option to make your photos available for everybody's eyes, to selected few, or make those entirely private. It has a cool Instagram-like photo editor featuring LOMO, Glossy, Wheat, Polaroid, Twilight, Aquatint, and a lot more effects. [marker]Look Around[/marker] is a feature wherein you can see anybody who is closer to you. Using this feature requires your to agree to be found by others looking around. You can set to find guys only, girls only, or both.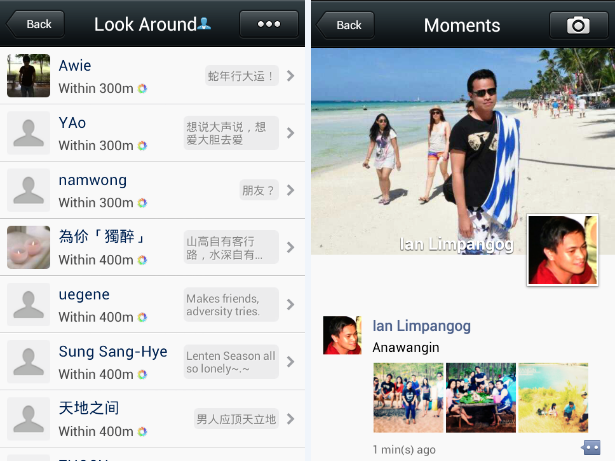 Another cool feature is [marker]Shake[/marker]. This will let you find people from the globe who are also shaking WeChat and send them greetings. [marker]Drift Bottle[/marker] is a feature that allows you to put messages, notes or voice messages, into a bottle and throw them away for others to find. You can also pick others thrown bottle and reply to their message or throw them back. [marker]Broadcast Message[/marker], on the other hand, allows you to deliver a message to unknown receivers.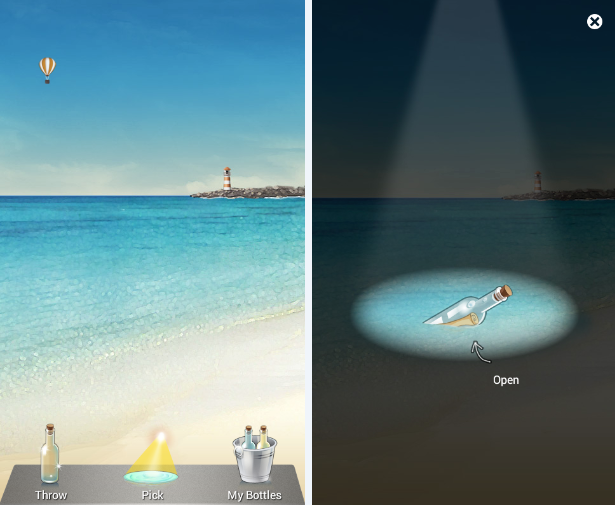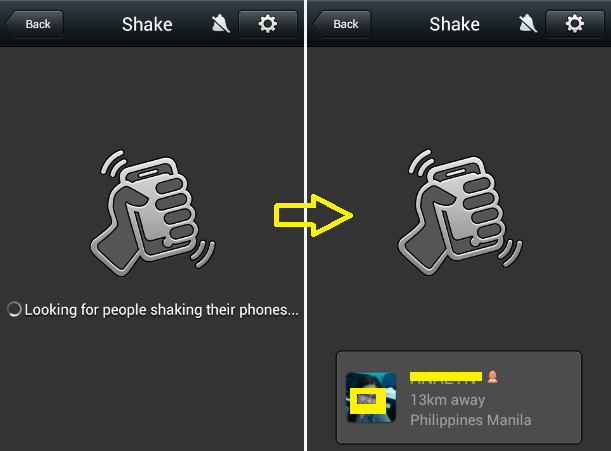 WeChat can connect to your Facebook and Twitter accounts and sync your Moment photos.
The app is cross-platform so you can connect to your friends using iPhones, Android, Nokia Symbian smartphones, Windows phone, and Backberry. Registration is fast and requires your existing mobile number.