I finally got my Ipaky YJ-10 portable charger which I bought from Metrodeal for only PhP1199.00. The package comes with a 5600 mAh power bank with LED indicators and LED torch, one USB charging cable, and connectors for iOS devices; Samsung, HTC, Blackberry, and Nokia phones; music players; PSP; cameras; and other digital devices that utilize micro and mini USB connectors.
The 5600 mAh capacity can fully charge my Galaxy SIII mini 3 times. It is also equivalent to charging of iPod touch five times, or Samsung Galaxy SIII two times, or iPhone 5 four times. So bad that there is only one charging cable available that is why you can not charge simultaneously. The same charging cable will be used in charging the power bank itself.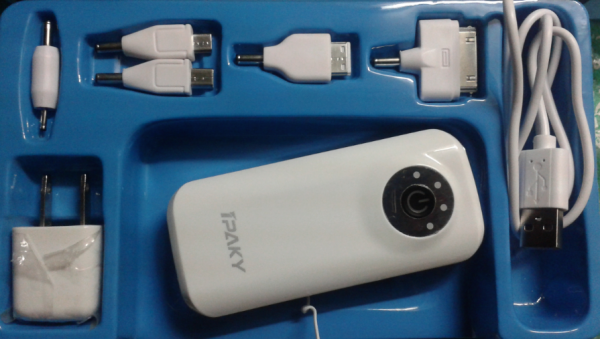 Ipaky is a revolutionary power companion for your devices. It's portable and lightweight which you can carry on your remote trips like camping, hiking, and other activities where you have no access to electricity.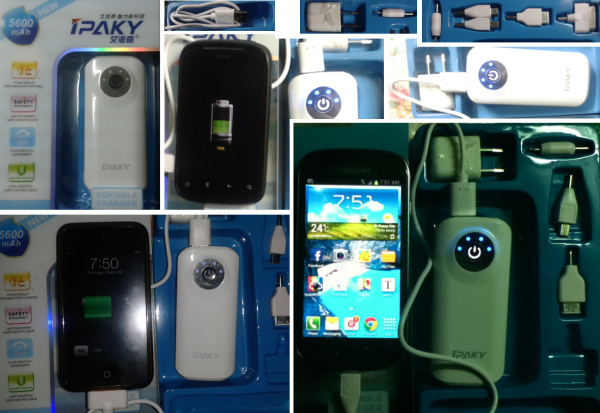 Please note that for Nokia phones, it is not advisable to use cables other than the one provided in the package.
[marker]Specifications:[/marker]
Model: YJ-10
Input: 5V DC, 1A (USB plug is provided to charge power bank)
Output: 5V DC, 1A
Socket/Ports: USB for power OUT, Micro USB for power IN
Circuit: Intelligent single chip power management program
Protection: for short circuit/discharge/overcharge
Connectors: DC3.5 Switch, Micro USB, Mini USB, Nokia Thin Connector, and Connector for Samsung and iOS devices
Others: very low comsumption LED pin light