The newest additions to the vast storage solutions portfolio empowers consumers and changes the ways they interact with data.
Seagate Technology PLC, the world leader in digital data solutions, recently announced the exciting extension to its portfolio with several advanced models, including the all-new solid state drives (SSD). The latest data storage drives offers solutions to all types of data savvy users, such as gung-ho gamers, social media movers, influencers, graphic artists, photographers, and even amateurs digital image collectors. Seagate answers the pain points of today's fast-changing data-heavy landscape.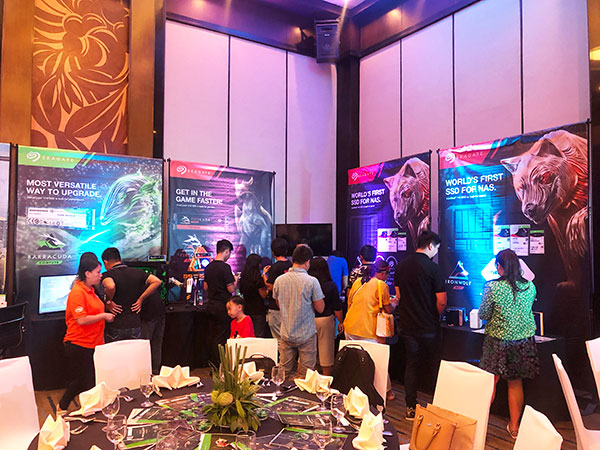 The trend of digital content consumption drives the need to create, distribute, and manage data efficiently. According to the recent IDC Whitepaper that was sponsored by Seagate, five billion consumers are interacting with data every single day. That number will jump to 6 billion in 2025. Each individual will have at least one data interaction every 18 seconds, surging the data processed worldwide to a whopping 175 zettabytes or 175 billion terabytes.
The increasing need for a reliable means to collect, protect, manage, and access data prompts Seagate to launch it cutting-edge data solution portfolio. Among them are: Lacie® Mobile Drive, Seagate Backup Plus HDDs, FireCuda® 510 and BarraCuda® 510 internal SDDs, IronWolf® 110 Network Attached Storage (NAS) SDDs. The aforementioned products are designed to fit a variety of data storage needs and digital lifestyle requirements.
Lacie® Mobile Drive: The Storage Style Icon
Lacie is Seagate premium brand that provides iconic storage solutions for all design aficionados and creative professionals. Lacie features a unique and elegant diamond-cut design. It complements well with Apple Macbook's classy edges and style.
Every purchase of a Lacie Mobile Drive gets you a free one-month subscription to Adobe Creative Cloud and a 2-year limited warranty.
Seagate Backup Plus HDDs: The Storage to-go for your Favorite Memories
The Seagate Backup Plus portfolio is your primary to-go storage drive for all your photos, videos, documents, and movies. These family of portable external hard drives helps you in your digital life management and provides you a peace of mind.
The Backup Plus Ultra Touch (1TB and 2TB capacities) offers a high-touch sensory experience and features automatic backup with multi-folder syncronization and data protection with hardware encryption.
The Backup Plus Slim (1TB and 2TB capacities) and Backup Plus Portable (4TB and 5TB capacities) are both outfitted with the lustrous aluminum finishes and offers automatic backup.
Every purchase of any Seagate Backup Plus model includes a 2-month subscription to Adobe Creative Cloud Photography plan.
FireCuda® and BarraCuda® Internal SSDs: Your Speed Advantage
In the e-Sports and live-streaming era, Seagate takes your need for speed seriously. The FireCuda 510 M.2 PCI NVMe SSD delivers blazing performance with ultrafast read-and-write speeds. It levels up your gaming and streaming experience with its crystal-clear 4K video processing and high IOPS. The SSD's ultra-small M.2 2280 form factor aids you in beefing up your system no matter the size—be it a laptop, mini PC, or desktop.
If your speed requirement goes beyond gaming, then the BarraCuda 510 M.2 PCIe NVMe SSD is an answer, which is designed for consummate multitasker and performance seeker. It provides speed for resource-intensive applications with ultra-small form factor for ultra thin laptops, mini PCs, and desktops.
Both the FireCuda 510 and BarraCude 510 include Seagate SeaTools SSD GUI dashboard for easy data management and 5-year limited warranty.
IronWolf® 110 SATA SSD: The World's First Purpose-built SSD for NAS
Seagate's IronWolf® 110 SATA SSD is the world's first purpose-built SSD for Network Attached Storage (NAS). It is designed for enterprise-class endurance and reliability, has a round-the-clock always-on work ethic, and offers capacities of up to 3.84TB.
IronWolf 110 comes with Seagate's exclusive Durawrite® technology, which accelerate read-and-write speeds, extend the life of the flash, and provides up to 7000 TBW (terabytes written) on the 3.84TB drives.
With the ability to access, share, and backup files from almost anywhere, NAS has become the necessity for many business owners and creative professionals. Choosing the tough and scalable IronWolf drives ensures top performance and best user experience. It also came with 5-year limited warranty and 2-year data recovery support.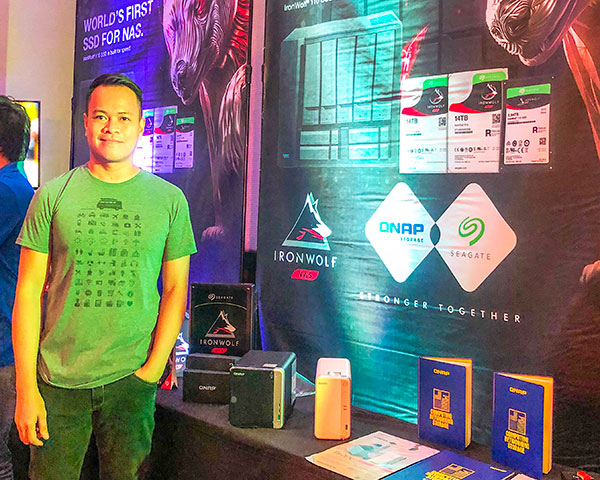 So whenever you have data management pain, talk to a Seagate representative. They will always have a custom solution for each of your data needs.