Playing alone or as a group has banished boredom forever
Thanks to better roads and faster vehicles, traveling from Manila to Baguio doesn't take as long anymore. With the recent completion of the The Tarlac–Pangasinan–La Union Expressway, taking the trip can be as short as four hours when traffic is light.
And while the amount of travel time has been cut down drastically, people still have to deal with travel boredom. Back in the old days, a game of I Spy would have been enough of a distraction, but today's travelers want something different, engaging, and exciting.
To satisfy all these needs, travelers had to carry everything from books, to cameras, to decks of cards, to board games, all the way to laptops. Apart from making bags much heavier, it meant having to keep track of everything they packed.
Thankfully, all these things have been replaced by the tablet. Companies such as Apple and Samsung churn out models with fast processors, large memories, big screens, and the ability to connect to the internet while on the road. So whether it is waiting on an airport bench, riding in a bus, or dining at a restaurant, boredom has been banished forever.
Engaging Games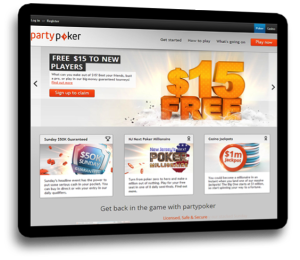 Playing a game against a computer opponent on the Apple iPad or Samsung Tab is a wonderful way to pass the time. But things can become repetitive after a while. For those looking for an experience that differs every time a game is launched, nothing beats playing online poker against other people.
Poker is a game that's already seen popularity in circles of friends, and often, trips out of town involved one friend lugging around a heavy poker set. Thanks to technology however, the heavy poker set has been eliminated from the equation. And now friends sit around a campfire, holding their tablets close to them, like cards. But instead of the typical quiet group, the atmosphere will be full of cheering, ribbing, laughter, and high-fives.
And when it is time for the group to turn in for the night, the fun does not have to stop for those who still have a lot of energy. They can switch to a different table and play with others who are just as wide awake because being online means catering to people from different timelines all over the world.
A study conducted by Topline five years ago indicated that about 15 million people from the U.S., Canada, and Western Europe play online poker. This large number can be attributed to Chris Moneymaker after he played online poker and qualified for 2003 World Series of Poker, where he won the $2.5 Million first prize. Thanks to this "Moneymaker Effect", leading gaming portal Partypoker says that as many as 79,471 people from 106 nations will be competing at this year's WSOP event.
Traveling certainly has changed a lot over the years, however being bored has stayed the same. With the introduction of online games on tablets, it is safe to say that no one will ever be bored again.
[infopane color="1″ icon="0101.png"]This is a guest post by: David Clarke[/infopane]