I've been stranded for two days in Siquijor for two days as of this writing. This is all because of tropical depression Seniang which turned into a storm and now, a typhoon.
When I had nothing left to do in my 350-peso room near the port, I walked around the town, then I found this snack bar along Caridad Street. I am reluctant to try unfamiliar food houses, however, when I saw that they had plenty of patrons (judging on the number of customers), I checked the place.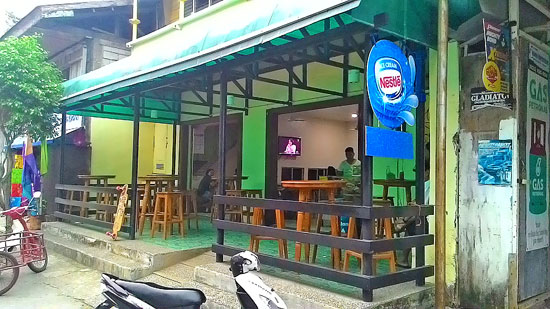 I noticed that most of the guests ordered siopao so I thought that it was their specialty. It turned out that I wasn't wrong. I tried one at first, but ordered for additional two when I found it tasty. Really! Filled with bola-bola made of meat and eggs, it was one of the most savory siopao I'd tasted with a local twist. And, it only costed ₱15 a piece – cheap right? Yet only the price was cheap.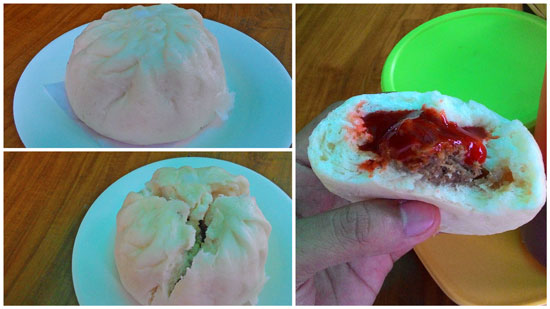 I also tried their halo-halo which was sought-after by the locals. It also has interesting and fruit-filled flavors, and I liked it.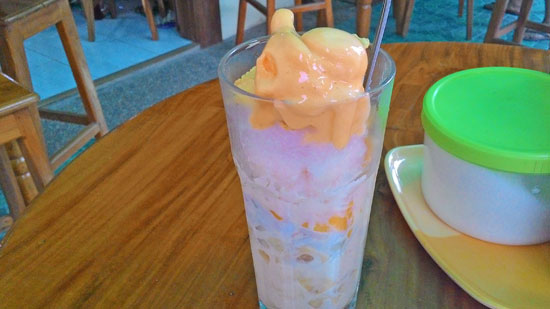 They don't have the banner outside stating the name of the place. I asked the cashier and she said that it's M's Place.
I will definitely spend some snacks here whenever I return to Siquijor. You should try it too.