Perched at Cebu's spic neighborhood, Casa Uno by Circa 1900 is a food spot that you have to reach prepensely. Though getting there is easy with a cab, getting out would be a bit of challenge. For those who do not drive, Uber and Grab apps are rather convenient.
Casa Uno by Circa 1900
The restaurant occupies the heritage house seating at the southern end of Sanjercas Ville Extension Road. The old-world charm compliments well with the well-landscaped front yard. Surrounded with greens, the place seems an ideal abode for nature sojourners. There is rustic feel despite being located smack within the city.
South west of the house is an organic vegetable garden where they pick some fresh ingredients.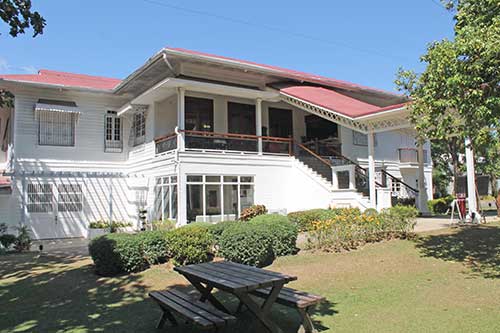 Inside are archaic furniture which, ironically, does not lose its elegance. The fixtures are made of fine-finished hardwood, including the window edges, columns, joists, and studs.
Corinthian chandeliers adorn the ceiling. The two-toned, crafty hangings strike a stunning contrast with the simple yet classy down furnishings.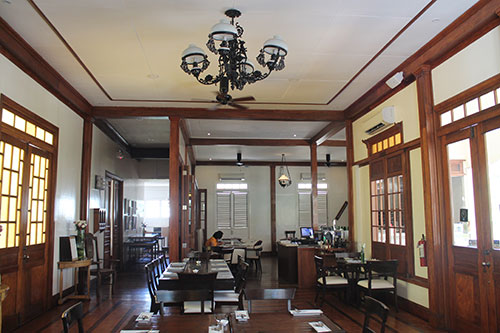 There are no pesky and superfluous window draping.
The natural ventilation works perfectly even at high noon. Sometimes, however, the help of electrical fans is needed. Stand-by A/Cs are also available whenever necessary.
Like any other historical house, a classic piano seats at one corner for entertainment. I did not see someone playing it. Nevertheless, the restaurant plays classical songs on discs.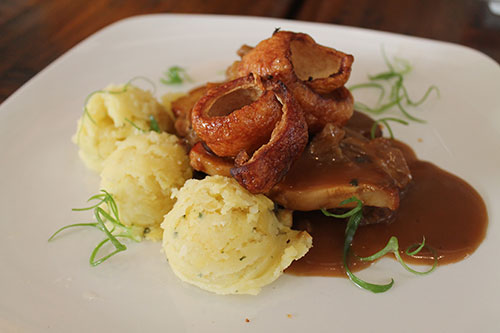 The Main Course and the Free Starters
Energetic staff greeted us with enthusiasm. We were the first customers that day. They accommodated us even it was still too early for their opening. They served us drinks and introduced us the items on the menu.
We ordered three dishes: crunchy slow roast pork belly with apple and fennel compote; charcoal-grilled local beef tenderloin with laing, garlic mash, and creamy pepper sauce; and egg-battered grouper fillet with ripe mango, noodle salad, and asian dressing.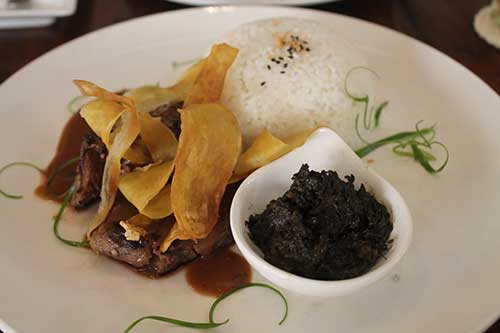 While waiting, sushi were served as starters and they were all free. When a friend complained that he has low seafood tolerance, a special veggie salad was served for him.
The fruit shakes we had were like real fruit extracts frozen in a glass. With the reduced sugar content and high fruit concentration, the refresher tasted a lot better.
I loved how the crunchy slow roast pork belly was prepared. The pork skin was cooked to crisp separately from the tender steak. The mild and sweet flavors of the apple and fennel compote compliments the strong seasons of the tender meat.
One the other hand, the charcoal-grilled local beef tenderloin did not lag behind. We had it well-done since I haven't develop a good taste to partly cooked meat yet.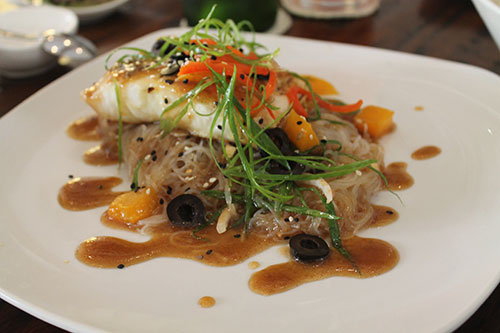 A fish topping a noodle wasn't a bad idea at all. The ripe mango chunks, black pickled olives, and the house special salsa give the combination an extravagant "yumminess". It was my favorite among the three dish we had.
Circa 1900 Dessert
Circa 1900 do have a lot of sweet options on their menu. However, my friend especially requested for maja blanca and rosquillos cheesecake. There was an interesting twist that I could not simply disregard. Strawberry, mango, and blueberry syrups were on the side for additional flavor spin.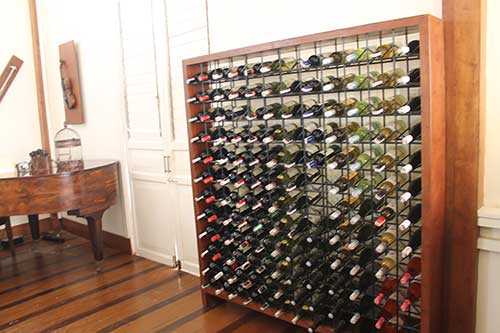 The dining experience was great. The prices were just on the higher portion of the scale. Nonetheless, they have food that are definitely worth a try.
About Casa Uno by Circa 1900
Address: Sanjercas Ville Extension Road, Gorordo Avenue, Lahug, Cebu City
Operating hours: 11 AM to 12 Midnight | daily
Contact nos.: +63 923 279 5616 | (032) 239 6265
Address: