Gorgeous lasses greet you upon arrival. One of them leads you to a comfortable seat. She then introduces the specials and wait until you decided what to order.
Royal, white leather seats are arrayed at the corners. A glass-topped table runs through the spacious section of the room. It is matched with cozy and comfortable chairs. At one corner, a small platform stands for performances. Beside it is the bar that serves beer, pure liquors, and cocktails.
Moreover, the restaurant is strangely L-shaped. A weird divider adorned with firewood creates a lot of corners and smaller cubicles. It gives some sort of privacy to couple diners, nevertheless.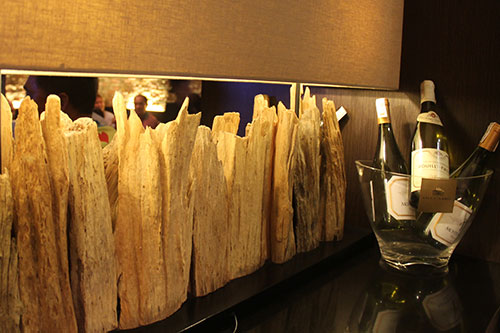 At the innermost portion of the restaurant seats a conspicuous dining chamber. Above it is an opulent chandelier. Immediately below the chandelier are loud diners. Some are sober, some are drunk (at least for that visit). On the opposite side is the kitchen where delicate dishes are prepared.
Mouthwatering Starters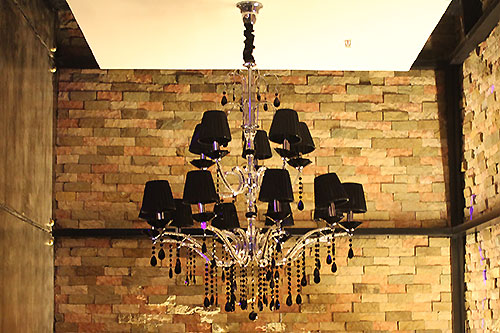 We started our diner with Ola bruschetta or chipped french bread topped with diced tomatoes, fetta cheese, pesto sauce, and olive oil. We also had a bowl of tomato basil cream and a plate of shrimp salad. Our host was pretty generous that moment so were able to try a lot of starters.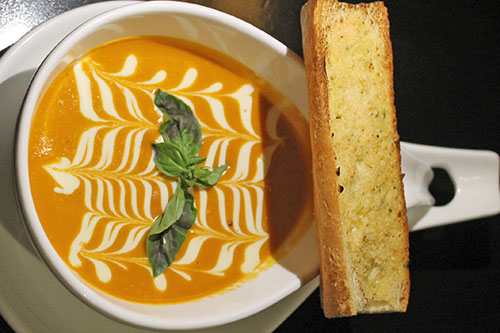 Main Course Feast
The seafood paella (or paella dela ola) was then served. However, it took some time before we got to taste the seafood marinara, sisig, beef tapa, lengua estofado, and crispy pata.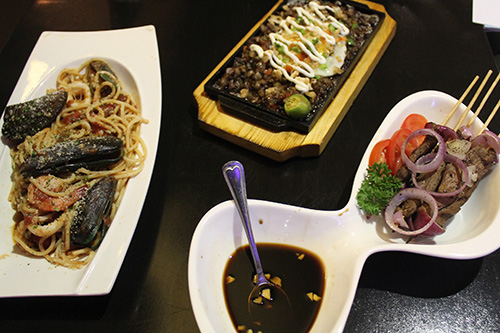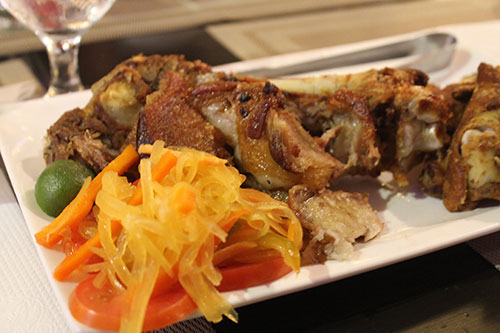 We did not end the night without tasting other house specialties though. The pork baby back ribs, spicy yellow squid, beef salpicao, and grilled salmon fillet tasted really good as well.
Furthermore, I had tried a lot of their food but I did not notice any flavor similarities. It only means that each dish are carefully prepared to taste uniquely from each other.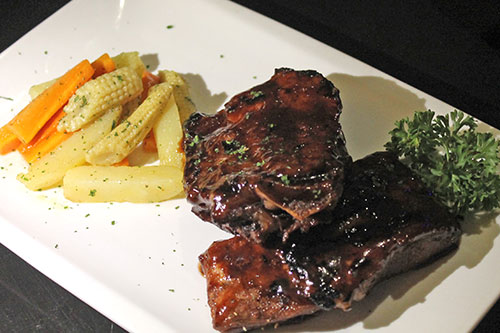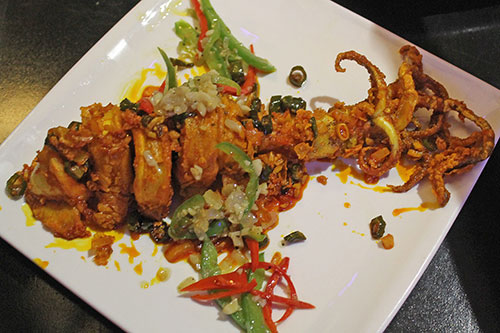 The cocktails served to us were ola organica, a house specialty, mojito, blue motorcycle, alexander, whiskey sour, margarita, cosmopolitan, day breeze, salty chihuahua, blue lagoon, tiquila sunrise, mai tai, dry martini, etc. If you ask me which is which, I am sorry but I could not help you.
A single sip turned me sober. Hence, I avoided it in some way possible.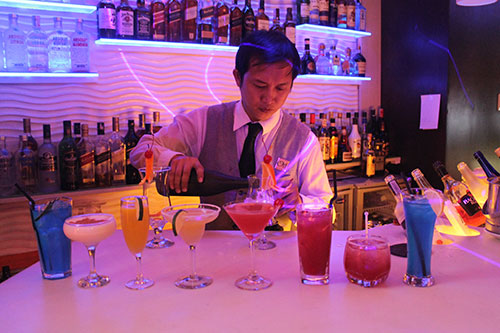 About OLA Restobar
Ola specializes Spanish and Italian fusion dish. However, to attract local customer, they also serve Filipino "pulutan" mainstays, such as crispy pata, sisig, and beef tapa.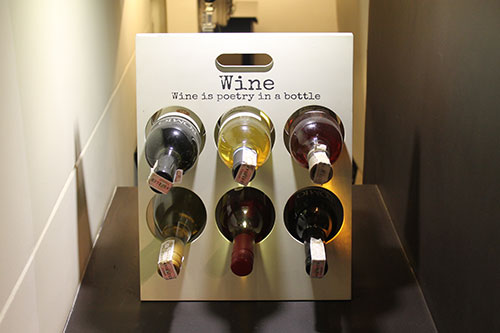 Address: G/F, Maxwell Hotel, N Escario St., Cebu City
Contact number: (032) 238 2278
Operating hours: Monday through Sunday 11AM to 03AM
Facebook: www.facebook.com/OLARestobar