Aside from surfing, people visit Baler to see other natural attractions. One of them is the Ditumabo Falls which sits on a hill in San Luis, a neighboring municipality. Ditumabo Falls is popularly known as Mother Falls because it is the biggest of the four falls around Baler. The other three are: Caunayan, Diguisit, and another Diguisit falls, which is smaller. Other geographical notes indicate that it is the province's largest.
However, seeing this spectacle is not as easy as shooting fish in a barrel. You have to endure 20 – 30 minutes of bumpy and shaky tricycle ride in a rutty, rocky road to the set off point, and another 1.3-kilometer uphill hike with river-crossing and boulder-hopping.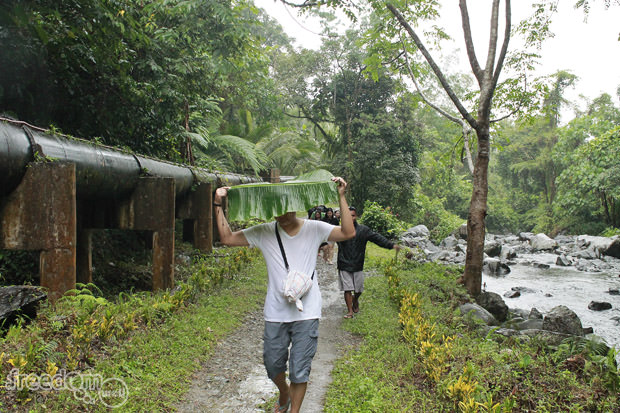 [one_half]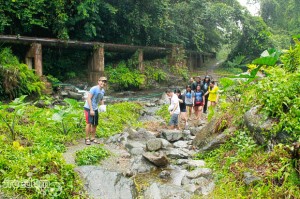 [/one_half] [one_half_last]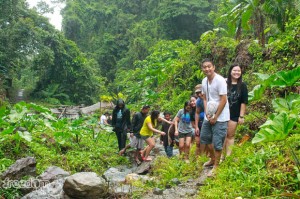 [/one_half_last]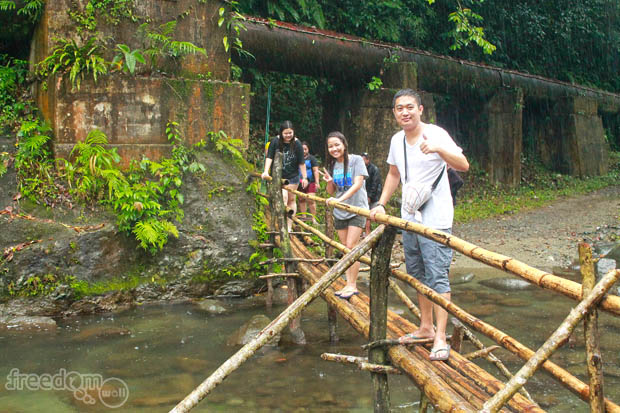 There are several challenging portions of the trail and the "healthy" ladies need particular assistance during those instances.
Queennie dared herself and insisted that she could do it on her own – luckily, she overcame the path's tests. Jo Anne was hopeless, as always, but seeing her exerting effort and making a try boosted other ladies' spirits. The guys, of course, were always ready to lend a hand.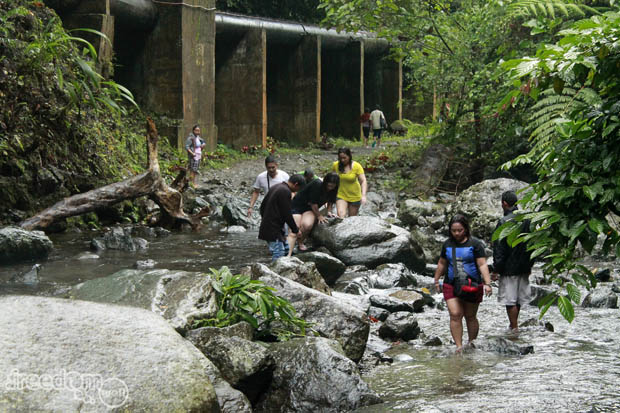 After several minutes, we reached the falls, infested with strangers and water-zealous individuals like us. I was speechless and stunned for a second – yeah, just a second – because I can no longer hold my expressive appreciation.
Most of us decided to join the mob, waded at first to adjust the cold, then finally plunged themselves into the deep, frosty water. I wasn't feeling really good that day. All I feel was an unusual chill. My body shivered every time I dipped my feet – a clue that I was about to get a flu – so, I decided to stay in the background.
We headed to the old Balete tree after the wet treat.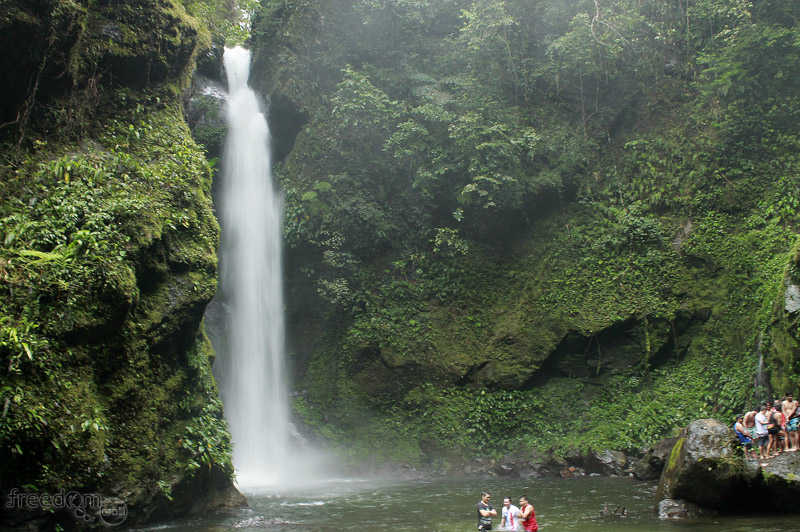 How to get there
If you have your own ATV, that would be best. But for us, we just rented a tricycle and paid ₱700 for a whole day tour.
We arrived in Baler the night before. Kuya Michael and Bernie approached us to help us looked for an accommodation and initially asked ₱15.00 each. While on the way, he offered us a tour for ₱700/day for 3 persons. The ₱700 package includes our fare the night we looked for a hotel and our trip to Museo de Baler, Doña Aurora Aragon-Quezon ancestral house, Baler Church, Ermita Hill, Diguisit Falls, Aniao Cove, Baler Fishport, the Old Balete Tree, and of course, Ditumabo Falls.
I wasn't able to get Kuya Micheal's contact number but I got Kuya Bernie's. You can contact him at +63 912 651 6035 if you wish to avail their service.