You may be asking if going to Minalungao is worth an effort and money especially when you are coming way down south. The answer is a big yes.
Here are the things you can do in Minalungao National Park.
Picnic and Camping
Contrary to a popular belief, Minalungao isn't just for day tour but for overnight campers too. You can spend a night or two with your friends or even your family within its premises. Cottages were installed for rent (₱300-500 per day) and you can bring a tent to shelter you in the evening. Raise the vim with a "roofed" raft which you can lease for ₱1000/day (try to haggle it down to ₱700).
Don't forget to bring food to share for all your peers.
Electricity was available but as of January 2014, the entire Minalungao's power supply was cut due to debt (that is according to the sole store owner in the area).
"Donation" restrooms are also available.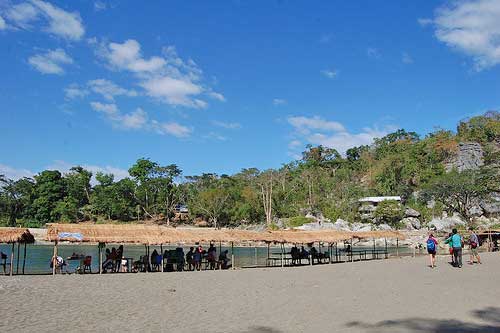 Swimming
With its emerald green waters, you couldn't resist the river's indirect invitation and you'll be soon tempted to get wet. When this happens, just give in!
Locals and tourists frequent the place to swim through its clean and fresh flow.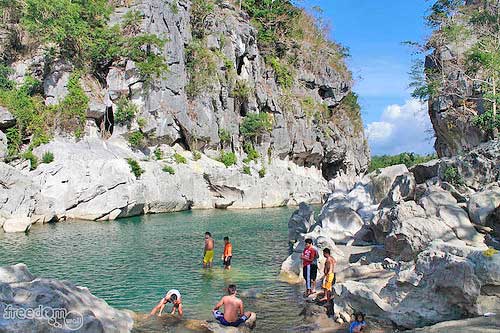 Cliff Jumping
If you are looking for some extreme activities, you can do cliff diving. Just be extra careful and don't try dangerous stunts and flips.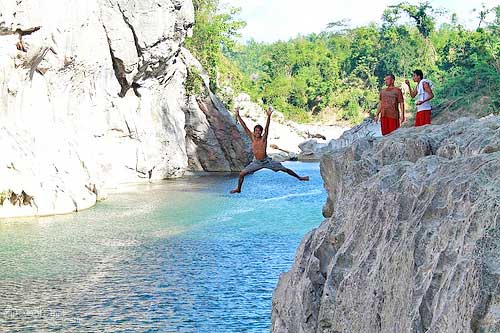 Sightseeing and Picture-taking
The entire place itself is captivating and picture-perfect and so, it offers some good angles for your photo shoot. Sit on a safe location and do your best pose while your friend captures every moment of it.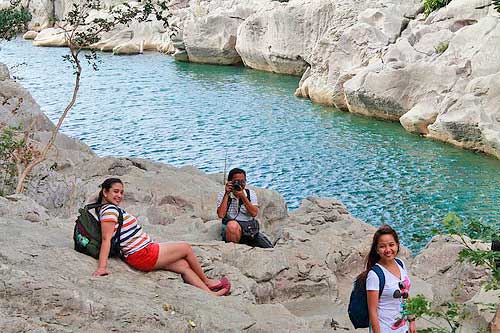 Trekking and Bouldering
Gigantic limestone boulders are spread for you to climb. Going to the cave requires you to trek and pass this rock climbing challenge. Personal safety precautions must be observed.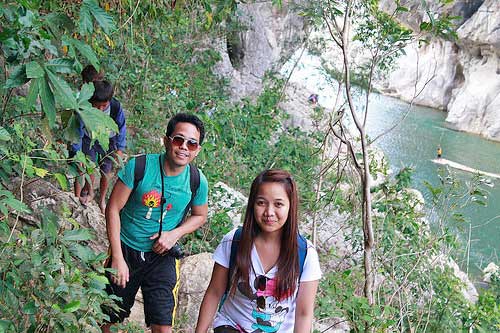 Spelunking
It may not be as majestic as Sagada's Sumaguing cave but it has enough dark chambers to torment a claustrophobic. You can finish the trail in 10 minutes.
Sadly, the cave is highly vandalized.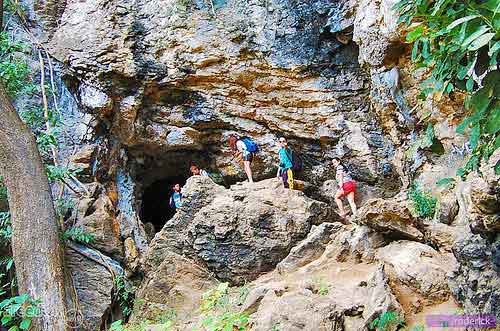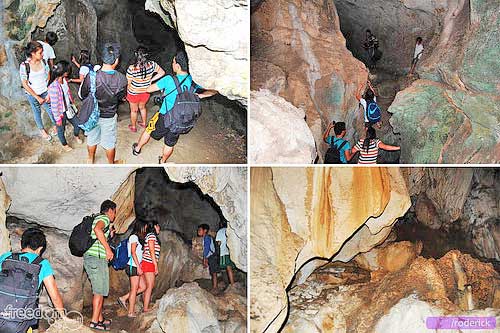 1000-Step uphill hiking to the Big Cross
Cross the other side of the river using a raft then take the 1000-step stairway the the big cross. According to the folks who made the hike, atop offers a picturesque panoramic view of the Seira Madre mountain range.
We weren't able to take this during our visit so I couldn't provide any photo.