The two Diguisit Falls are only two of the four falls to check in Baler and its neighboring towns. Yes – Diguisit falls has two versions and both are comprised of more than three contiguous cascades breaking through the large boulders. The only difference is the volume of the flow wherein the smaller one has significantly thinner down-flow.
The distance between the two falls is just few hundred meters.
When we were at the larger falls, say Diguisit uno, we were busy taking photos at first, but after sometime, we started frolicking in the waterfall like kids on the loose.
We trekked further to get to the higher portion of the falls and posed for the photo shoot. Our tour guides were very much willing to capture every moments we had.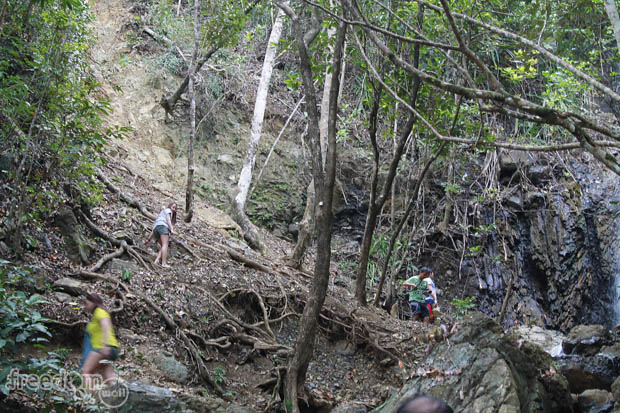 Unlike the Ditumabo falls where the surroundings are highly vegetated with various herbs, the area around Diguisit is dry, dull, and brown. There were small trees and shrubs but those are not enough to color the background green. It's probably because of the flow that isn't strong enough to sprinkle and wet the vicinity with mist, an element that supports the growth of mosses, grasses, and some airborne plants.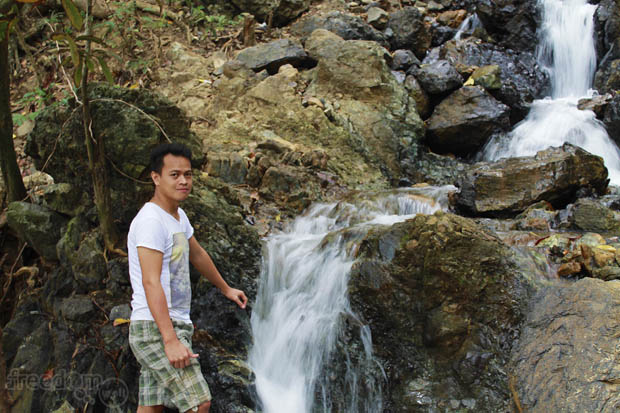 After exploring the larger Diguisit, we headed to Diguisit dos (a title I just came up, to give naming distinction). Like Diguisit uno, Diguisit dos is also a multiple cascade but unlike the larger version, the flow is thinner, smaller, slower, and lower (in terms of drop height).
[one_half]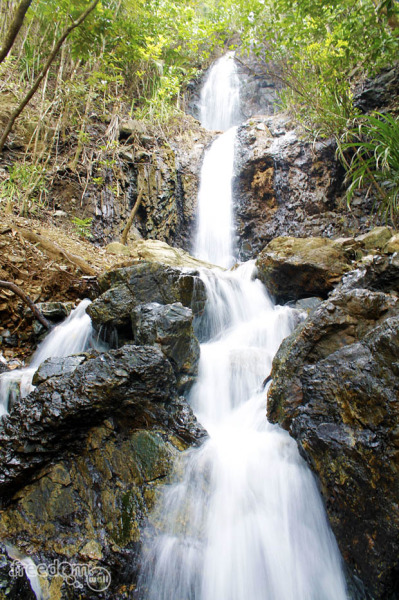 [/one_half] [one_half_last]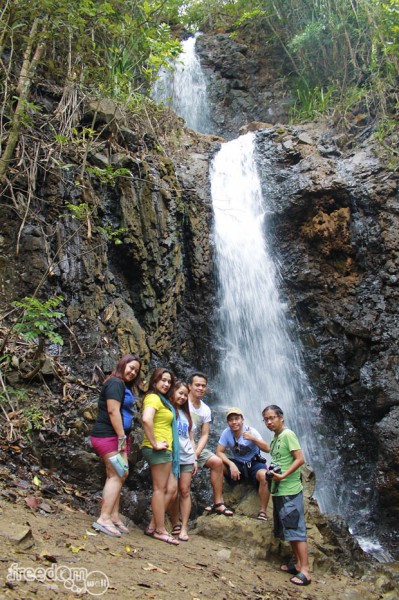 [/one_half_last]
Below photo is a just a portion of the smaller Diguisit falls.