It was already late afternoon when we arrived in Siem Reap. We'd been on the road for almost the entire day since we only took a public land transport from Bangkok. After a short rest in Angkor Wonder Hotel, we went out to the entertainment or tourist triangle, an area within Sivatha Road, 2 Thnou Street, and Pokambor Avenue.

Here's a list of some things to do in Siem Reap at night.
Taste the Local Delicacies
The first thing we had in mind was to eat. We'd been skipping our lunch because of that land trip, thus we really had to fill our spacious stomachs.
We looked for some good place to eat offering local cuisines, unfortunately, every restaurant we visited were full and we were impatient to wait for minutes.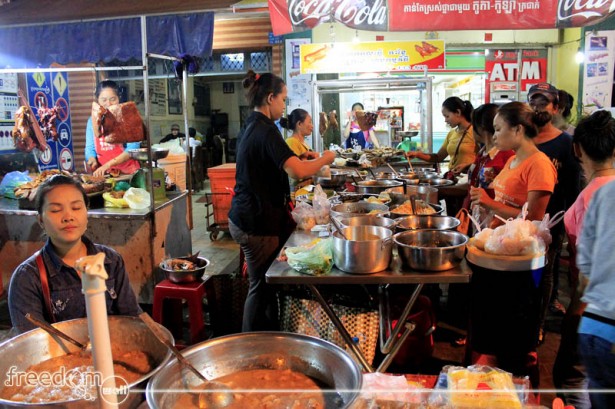 We remembered that we saw some makeshift stalls selling local delicacies while we were on our way to the entertainment triangle. We headed back to see what we could eat. There were no tables and chairs. Food were all sold for take out. We thought we could eat in our hotel, so we gave it a shot.
The grilled half chicken costed KHR5000 (US$1.25), the big cup of rice was about KHR1000 (US$0.25), Stewed mixed Cambodian veggies was sold KHR3000-4000 (US$0.75-1.00), and local dessert was just KHR1000 (US$0.25). Now we found a pretty valid reason why we changed some of our currencies to Khmer Riel (KHR).
Though they accept dollars, they couldn't provide any change for you, well, unless you accept KHR as your change.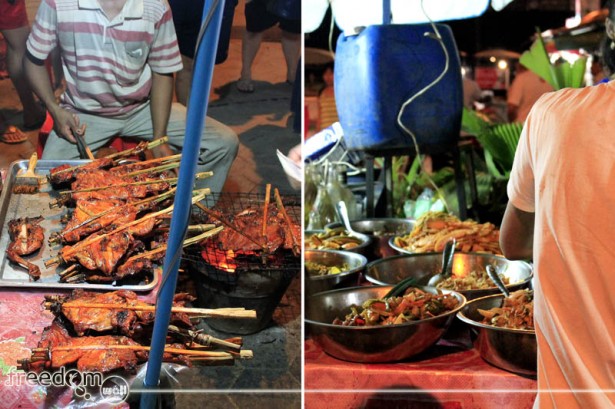 After paying for our choices, we immediately went back to our hotel and had an awesome munch.
Shop at the Night Market
After the dinner, I still left my room to explore outside, but this time, I was alone. Roderick and Aaron preferred to sleep early. Since we only had a night in Siem Reap, I chose to stroll around and see what else it could offer.
A night market is open all night long. It has plenty of options to offer. You can shop for tees, scarfs, shawls, blankets, and dresses made from imported fabric and authentic Cambodian silk. If you prefer accessories, they all have it. And if you want some really memorable souvenir, you can buy paintings and hand-made crafts like mini statues, Buddha and Apsara images, etc.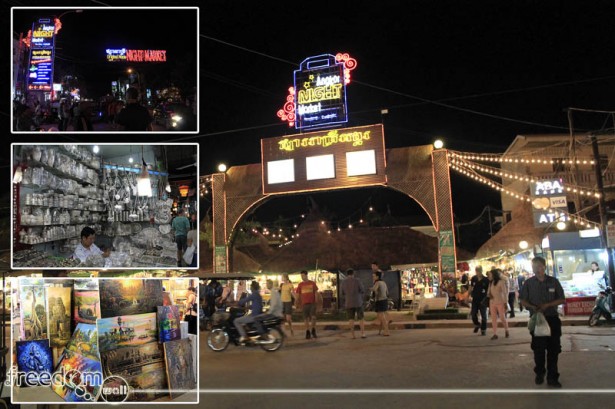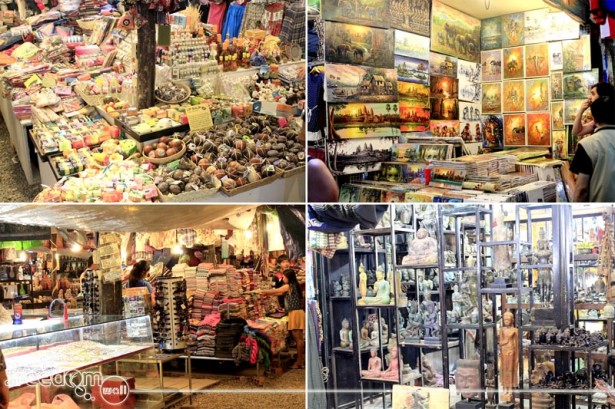 Relax with a Therapeutic Massage
Do you want foot, shoulder, back, neck, full-body, oil or oil-free, fish massage, etc? Name it, Siem Reap has it all. Just walk around the downtown or the old market and you will see a lot of massage centers offering indoor or outdoor therapies.
Massage has become really popular in Siem Reap. Maybe it is because of the vastness of their Angkor temples which costs a lot of working muscles to explore. When the tourist return from their temple tour, they usually look for places to relax their tired feet and bodies. That is why, massage spas emerge like mushrooms in the area.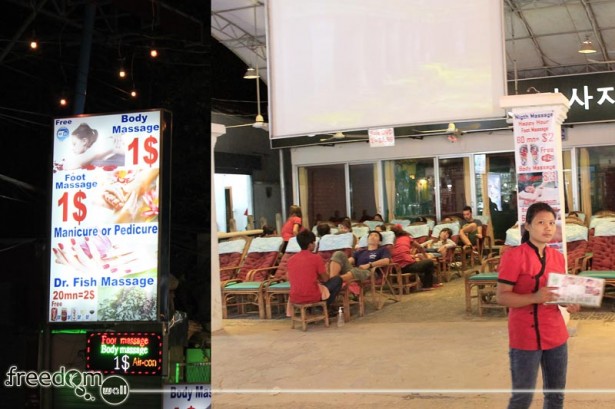 Try the Local Beer and Night Life
Bars are strategically located in Pub Street. Tourists flock to its sidewalks and corners to find a good place to hang out. The X Bar, Tuktuk bar, Mezza, and Abucus are the places to check on the list. You can also just stroll around and experience every place you'll found interesting.
Ahh, don't forget to try their local beer.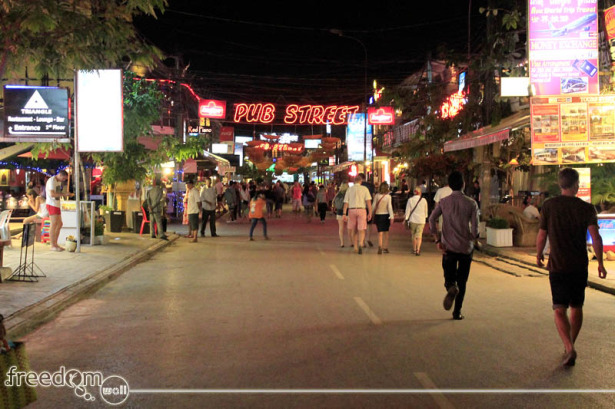 Witness the Apsara Dance
I missed this so I couldn't make any recommendation. Our tuktuk driver offered to take us to a place offering the show for only US$10.00 which includes a buffet dinner. But, we did not take because it wasn't included from our things to do list, and we don't have time for it (one reason for me to go back).
The Apsara Dance is a traditional Khmer performance presented in four genres: classical dance; shadow play; Lakhon Khol (all-male masked dance drama.); and folk dance.
If you have plenty of nights in Siem Reap, you must allocate at least one to witness this century-old tradition.