I did not ask for peer recommendations when I booked our accommodations for our Indochina tour. The only criteria I had in mind is – as long as I can afford it. We will be spending 7 days in foreign lands, so I have to make sure that we won't run out of funds. I had to keep our hotel expenses at minimum.
Hostels are the cheapest, hence, I looked for a website that offers a great list of this accommodation type with easy booking procedures – then I found HostelWorld. I booked all our rooms in HostelWold including Lud d in Bangkok, Spring Guesthouse in Phnom Penh, and of course, Angkor Wonder in Siem Reap.
Angkor Wonder Hotel wasn't the cheapest option I found but the one with the best perks at its price range. Initially, during the online booking, we chose two twin fan rooms for US$8.00/room-night but when we arrived in Siem Reap we upgraded it to A/C rooms for US$13.00/room-night, which Mr Whynot (the owner) allowed.
We paid 10% deposit prior and they deducted it from our total bill.
[one_third]
[/one_third] [two_third_last]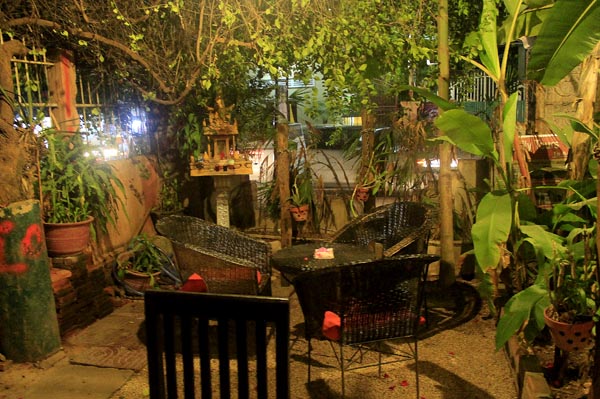 [/two_third_last]
We reached the hotel passed 5PM since we negotiated some tour guides offering their services. The minivan that take us to Siem Reap alighted us in front those guys' office so we ended up entertaining them. They also offered a free ride to our hotel if we will avail their services and that partly convinced us to avail their offers. Well, the other two reasons were to end the annoyance and to take advantage of the convenience.
In front of the hotel was an antique-looking archway and it looked a little creepy at first. The atmosphere changed when got inside where there was a little garden adding some home-y ambiance.
Guest sleepers were piled on the main door and I found it a little weird for a hotel to compel their guests to take off their shoes and sandals. It wasn't utterly disgusting though.
Mr WhyNot welcomed us. He handed us some cold bottled water which we needed the most that very moment (it was free!). Then he discussed to us the tours, the trails, the fares, the hangout places, the dining havens, etc. He told us every minute of information we wanted to know about navigating the town. He was very accommodating and also spoke a really good English.
He was surprised when we told him that we already availed and paid a tour service because we spent a bit more (that was a lesson learned). We also learned that they offer complimentary pick up from the bus station, airport, or ferry pier. Life could have been easier if only I was able to read every details of their amenities prior.
We checked in after our chat. We availed two rooms: one A/C double and one A/C twin and both costed US$13/room.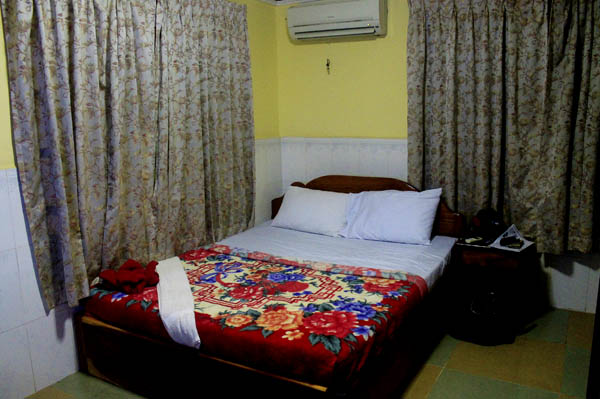 [one_half]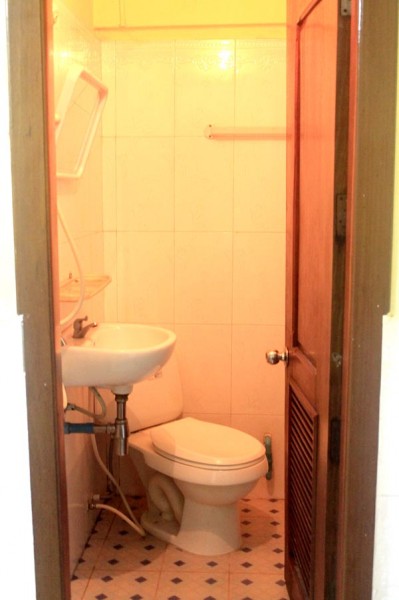 [/one_half] [one_half_last]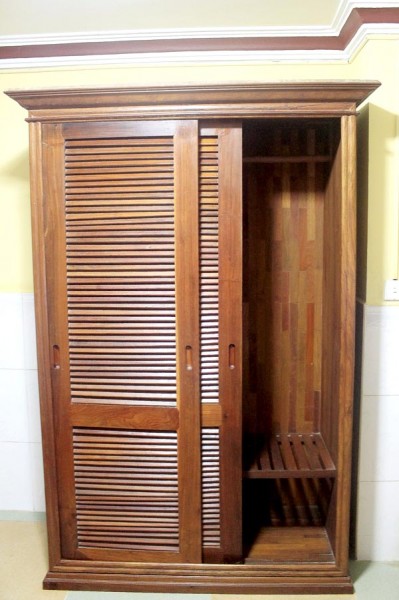 [/one_half_last]
Aside from the complimentary pickup within Siem Reap, the perks included in the list were: free WiFi; complimentary bottled water (we received 2 each room); daily room cleaning (upon request); complimentary toiletries, towels, and linen; and cable television.
Mr WhyNot also lent me a good book to read entitled; Ancient Angkor. Khmer's history and Angkor's architectural details and related information can be found in the book.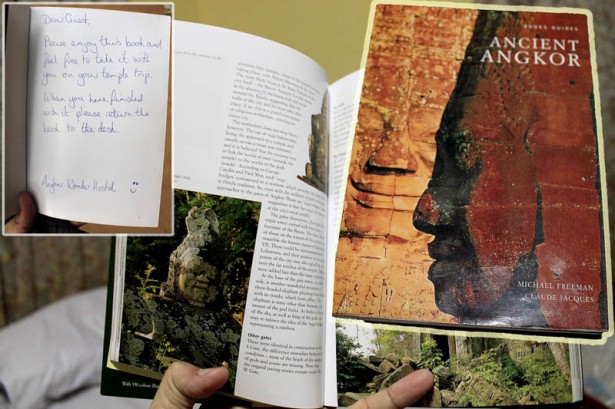 If you will choose Angkor Wonder Hostel when you visit Siem Reap, you can book your ticket at HostelWorld or contact Mr WhyNot directly thru their website.