We walked a kilometer from the Royal Pavilion Mahajetsadabadin to see the Giant Swing. We never expected that we will see another holy stunner nearby, the Wat Suthat. Wat Suthat is one of the oldest and largest temples in Bangkok. It is known for its distinct roof line, 25-ft tall golden Buddha, elaborate mural paintings, and giant swing on its front.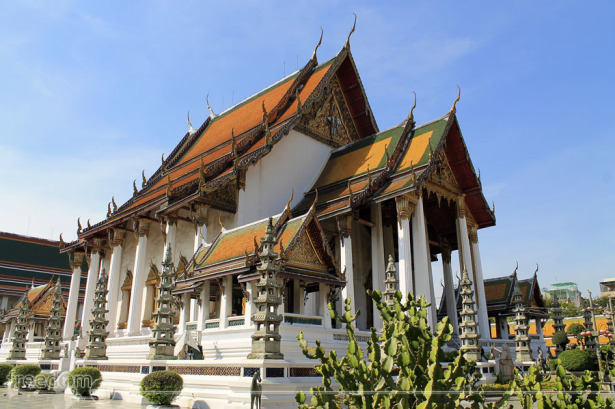 Immediately after our photo ops around the Giant Swing, we headed to the temple's entrance to inquire if public access is allowed, and luckily, we were allowed to go in. However, we TH฿20 as admission fee.
After paying the inexpensive passes, we check some relevant information posted in the entrance. There were also warnings on about tuktuk scams.
We planned to head straight to the temple, but were were distracted when we saw a series of impressive Buddha images right after passing the secondary gate of Wat Suthat.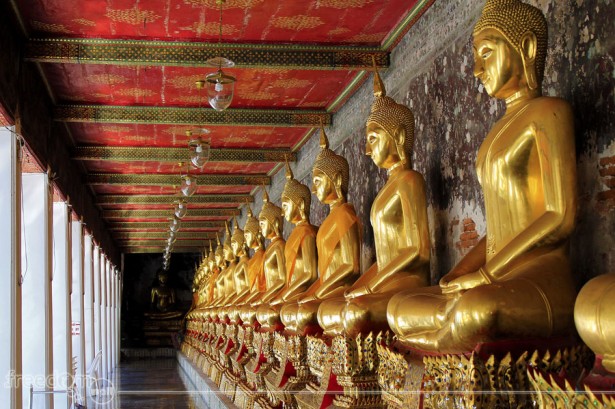 While still stunned, we heard monks singing to some strange tunes. Tthat invited us to proceed to the main hall.
What we first noticed was the large golden Buddha seating on an intricately designed pedestal, measuring 8 meters (27 feet). The Buddha (Phra Buddha Shakyamuni) was said to date way back the 13th century, which was brought to Bangkok by King Rama I from Sukhothai province.
The walls and the columns of the main hall feature magnificent mural paintings which was believed to be  the most extensive and the important of their kind in Thailand.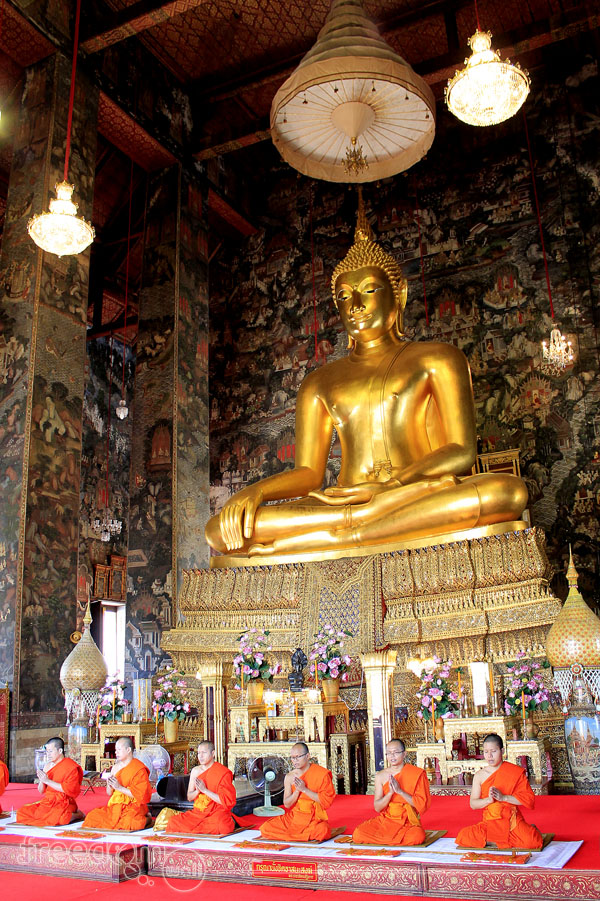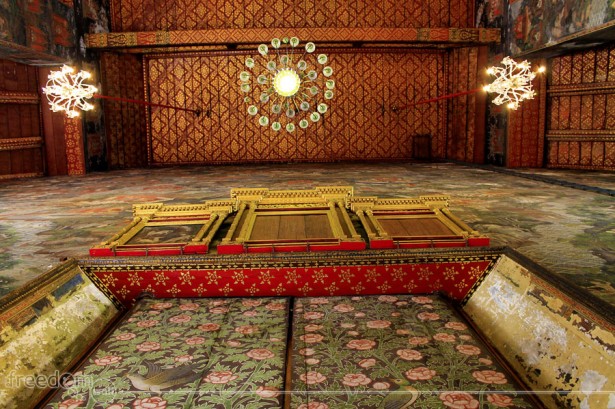 The singing monks, by the way, were actually praying or performing some important religious rite.
After checking the main hall, we roamed around the temple and saw some Chinese-influenced structures such as pagodas and sculptures.