Thinking for a place to contemplate this Lenten season? Why not try visiting the Walkway to the Old Volcano in the island province of Camiguin. The place features a traditional Stations of Cross (Via Crucis) which stops are spread across a trail of average steepness. They said that the total length of the trail is 8 kilometers but it seemed shorter during our visit. The early part of the trail, probably up to the fifth stations (if I remember well), is pave with concrete stairs. The remaining portion of the pathway is somewhat a little penitence.
This very spot is the venue of the province' Panaad festival which is held every holy week. It is also one of the only few Way of Sorrows that offer a scenic mountain side view. Indeed, a pilgrimage site with ecstatic beauty.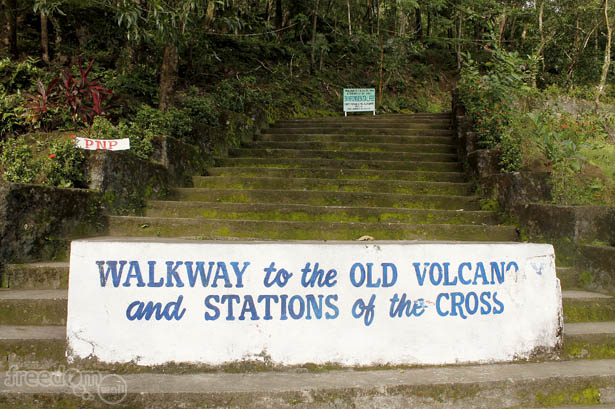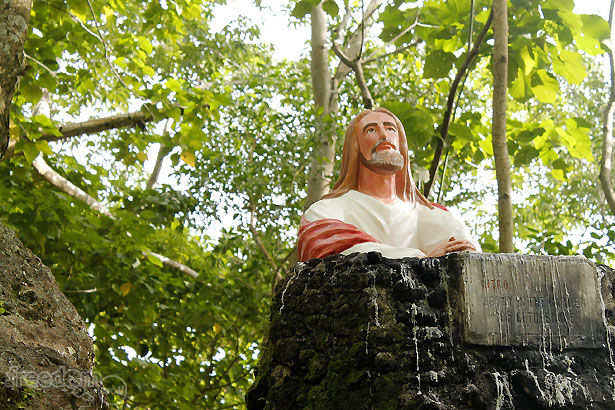 The following are the fourteen stations of the traditional Via Crucis:
I. Jesus is condemned to death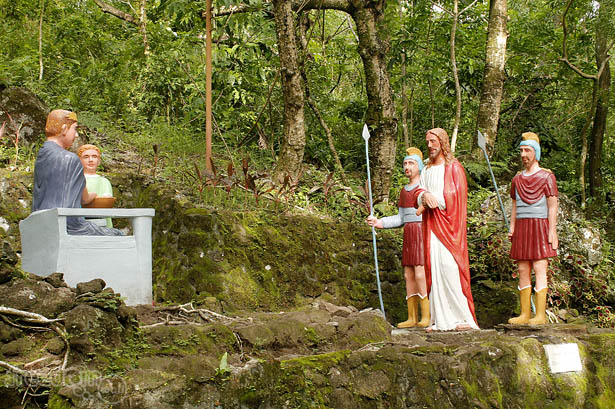 II. Jesus carries his cross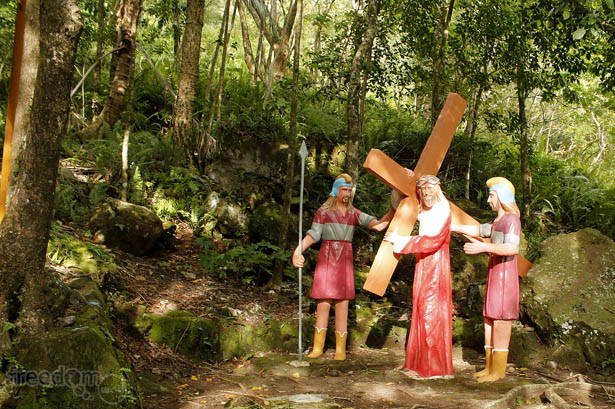 III. Jesus falls the first time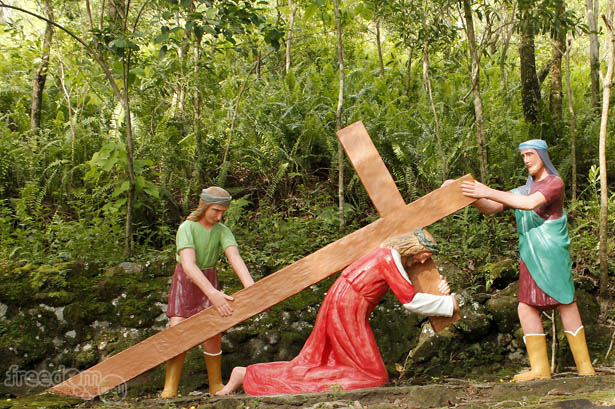 IV. Jesus meets his mother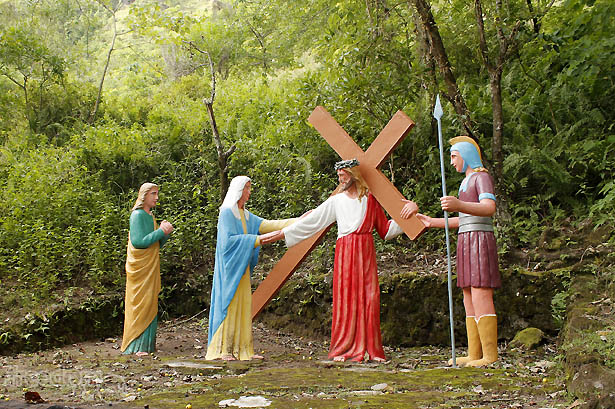 V. Simon of Cyrene helps Jesus carry the cross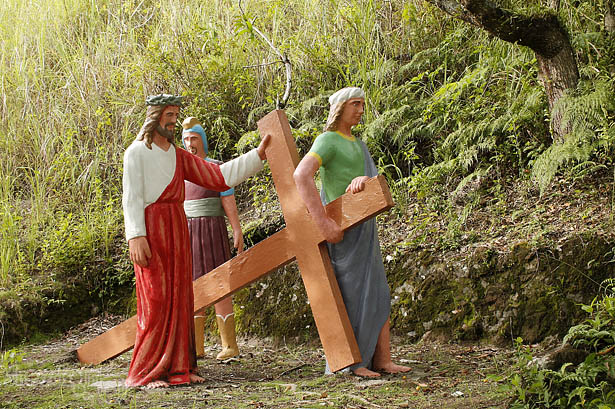 VI. Veronica wipes Jesus' face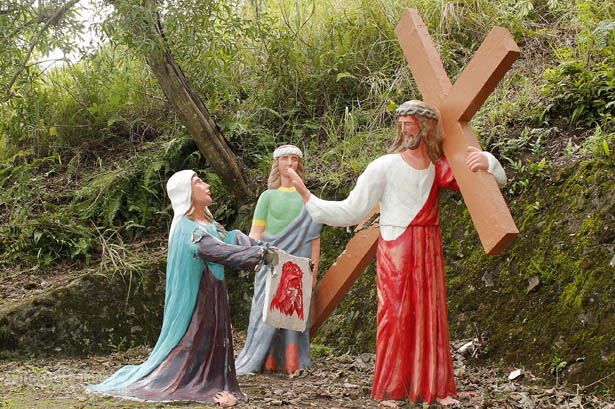 VII. Jesus falls the second time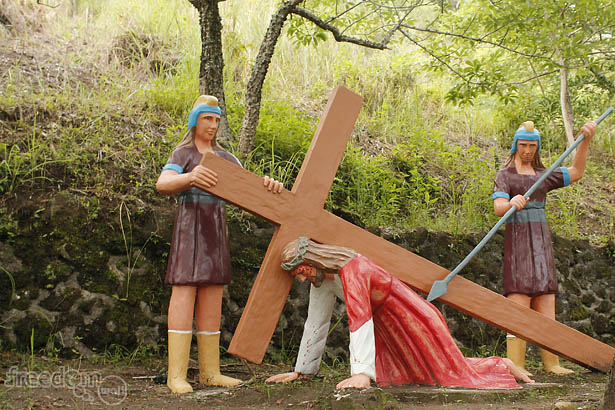 VIII. Jesus meets the women of Jerusalem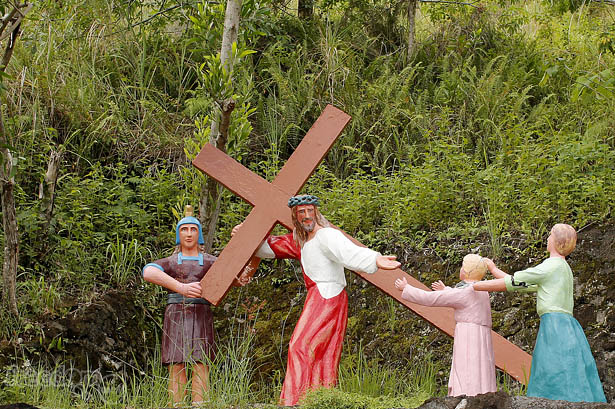 IX. Jesus falls the third time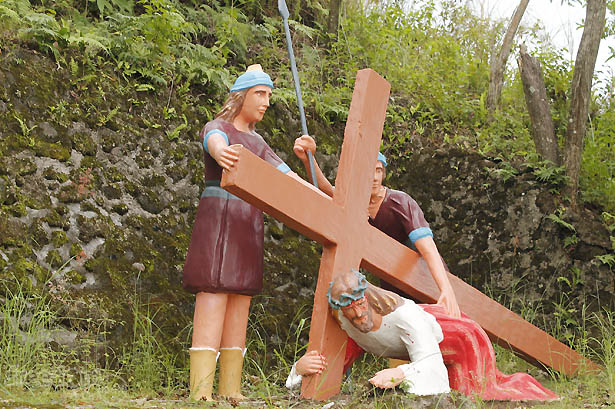 X. Jesus is stripped off his garments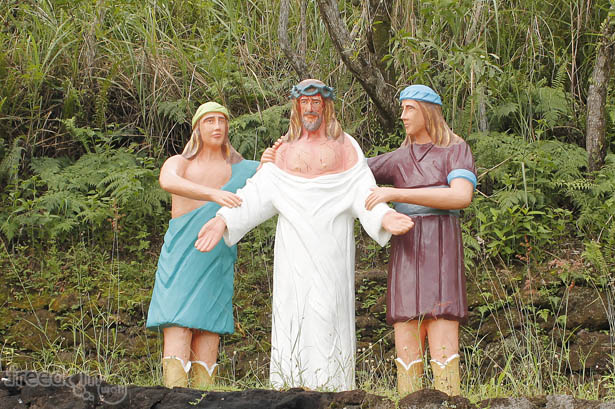 XI: Crucifixion: Jesus is nailed to the cross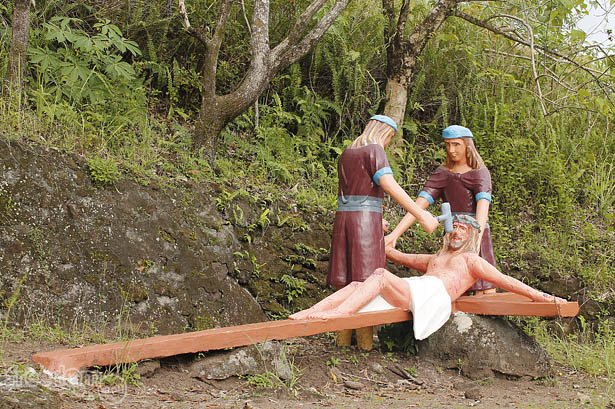 XII. Jesus dies on the cross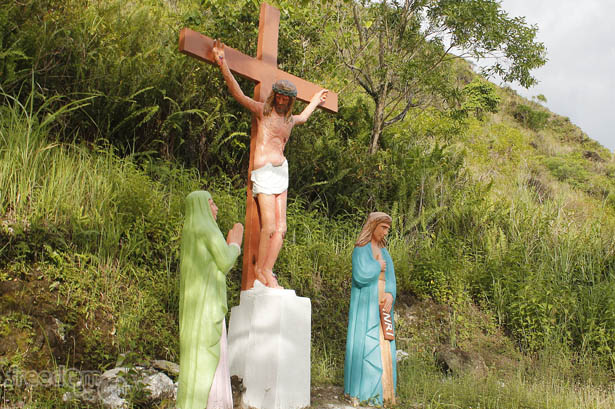 XIII. Jesus is taken down from the cross (Deposition or Lamentation)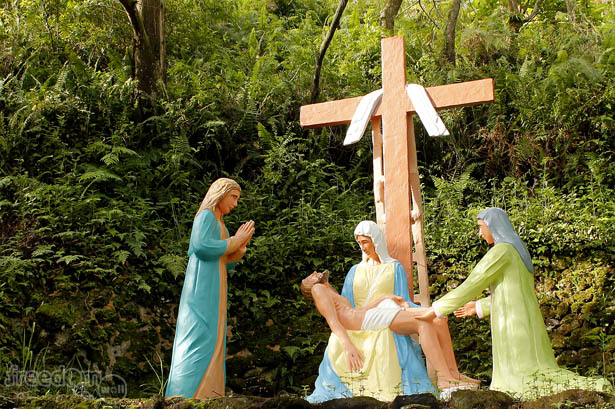 XIV. Jesus is laid in the tomb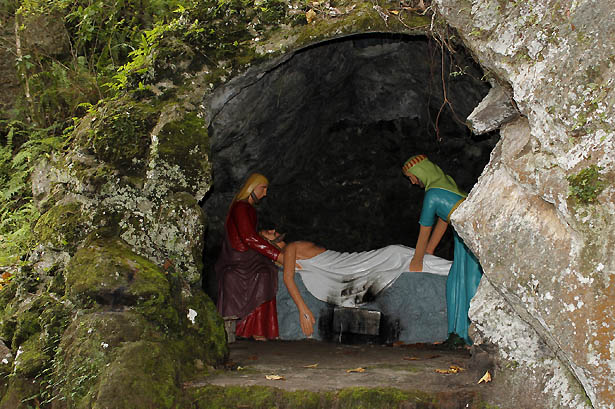 The Way of Sorrows does not end in the last scene wherein Jesus Christ is laid in the tomb. During our visit, we continued the trek further on a rather faint trail. Surprisingly, what we found is The Resurrection scene.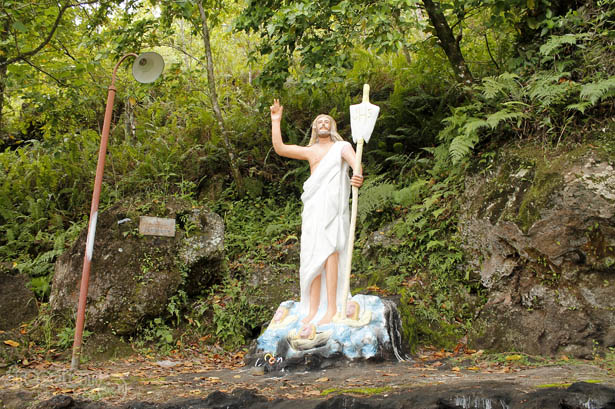 How to Get to Camiguin:
From Manila, you can take any airline that flies directly to Cagayan de Oro City (via Laguindingan International Airport). Several Transport services offers a ride from CDO to Balingoan Pier where there are RoRo's that leave every 1-2 hours.
Another option is to take any plane to Cebu City and board on a Cebu Pacific direct flight to Camiguin.