After some hygiene fix (and without breakfast), we immediately boarded a Khlong boat at the Hua Chang station to see the first stop of our Day 3 Tour in Thailand, the Golden Mount (Wat Saket Ratcha Wora Maha Wihan or simply Wat Saket).
Some Quick Facts and History
Seating on an artificial man-made hill, the Golden Mount is one of Bangkok's most popular landmark and sacred pilgrimage site. It features lush greeneries and overgrown trees on its foot and a 58-metre golden chedi that houses a Buddha relic on the summit.
The temple was built during the Ayutthaya period as Wat Sakae. Later it was renamed to its present name by King Rama I and underwent major renovations when Bangkok became the Kingdom's capital.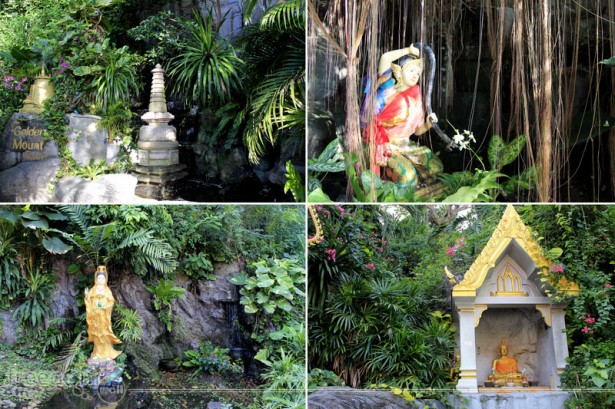 [one_half]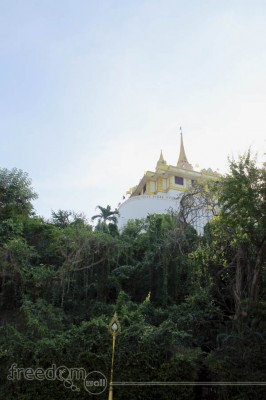 [/one_half] [one_half_last]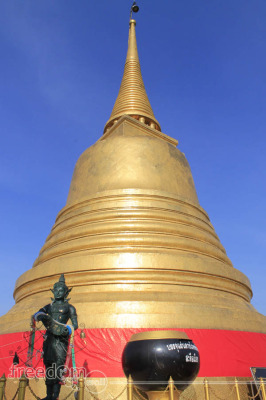 [/one_half_last]
The Tour
We arrived in the temple right on its opening (09:00AM) so we found very few tourists proliferating in the area. An admission fee of TH฿20 was collected at the hill's entrance (not in the gate entrance). After paying the passes, we slowly took the stairs and inspected every figures and images we met on our way up.
The lower landscape was decorated with vines, trees, and angiosperms – an impressive natural ornaments.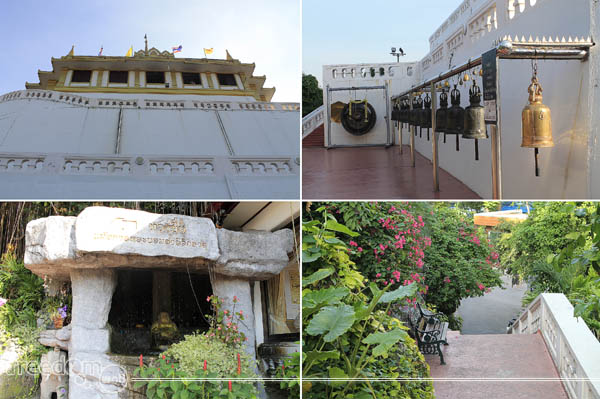 That time of the day was perfect for the climb since the surroundings gave us an extraordinary chill and sun wasn't that strong for us to feel the heat's bite.
As we got closer to the top, we found series of bells. There was a note beside it but it wasn't in English, so despite of the strong temptation, I didn't try to ring it. I just thought that 'twas probably reserved for some religious ceremonies and celebrations.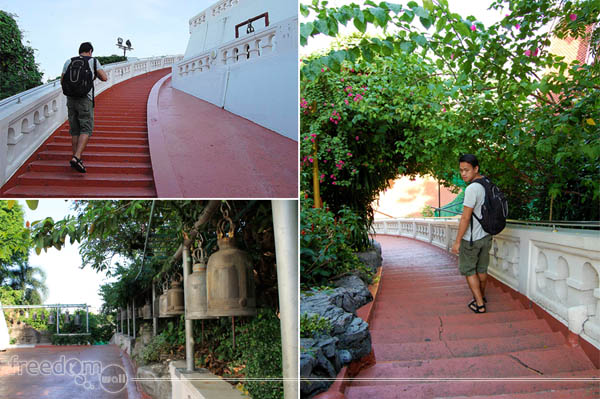 What we saw in the top floor were souvenir shops, selling religious items and Buddha images, and worship chambers while on the roof was large golden chedi. Several Buddhist devotees frequent the place to pray and give thanks.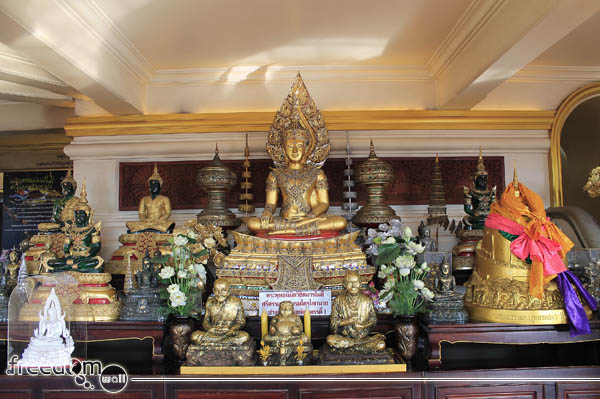 [one_half]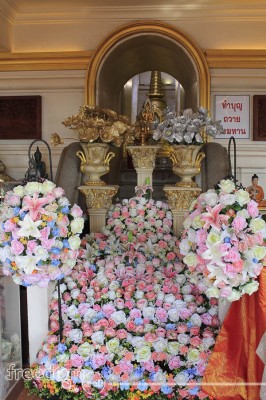 [/one_half] [one_half_last]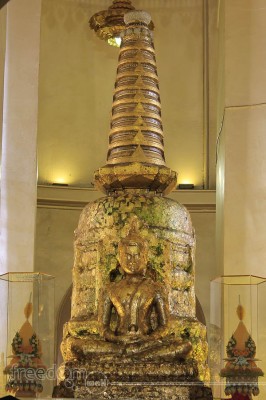 [/one_half_last]
And if you want to see the whole Bangkok in one location, to summit of the Wat Saket is the perfect place wherein it offers 360-degree view of the Capital.

We then took our breakfast in the street stall outside the temple after the great hike.