If you are going to the Golden Mount (Wat Saket), the Democracy Monument, the Royal Pavilion Mahajetsadabadin, the Giant Swing (Sao Chingcha), and Wat Suthat, you can take the Golden Mount line of Khlong Boats of Saeh Seap canal. The Khlong boats operates daily from 05:30AM to 08:30PM (until 07:00PM only on weekends).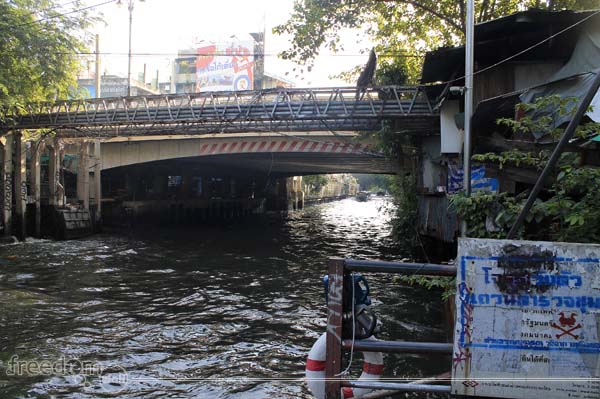 1.) The Hua Chang Station of the Khlong boats is just walking-distance away from the Ratchathewi, Siam Sqaure, or National Stadium stations of the Skytrain (BTS). If you walk from these stations, take the stairway going down to the lower portion of the bridge, where the pier is located.
On our case, we walked from Lub d Siam Square, which was right beside the National Stadium station.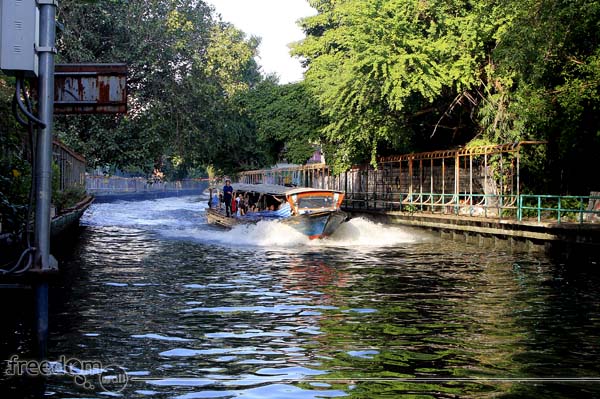 2.) Board a boat to Phanfa Leelard (or Phan Fa Lilat) station. When you're on the pier's platform and is facing the waterway, wait for the boat that is coming from your right (or from the bridge side). The fare is TH฿10 and will be collected onboard.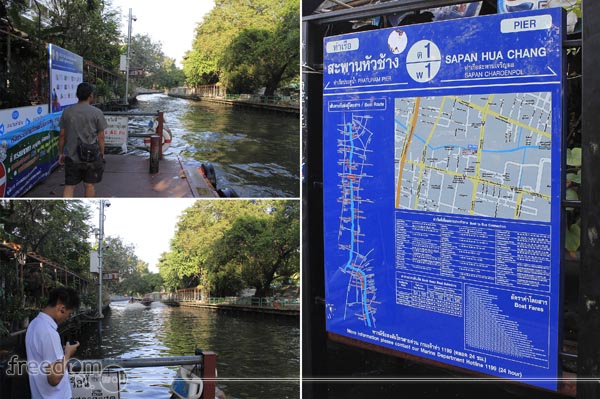 3.) Disembark at the Phanfa Leelard ( or Phan Fa Lilat) station. You don't need to hurry since this is the last station and the boat will stay there for a while to wait for passengers before maneuvering its way back.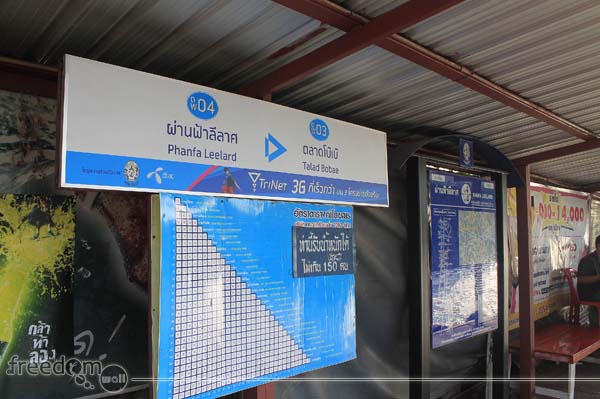 The are a lot of temples and great places to visit in the area. Make sure to bring your tourist map to guide you on your walking tour. Also, its good thing if you already pre-determined your route to avoid wasting your effort in going back to those missed spots.