We had a guest from the US, Christina, and she wanted to see the places outside Manila. She preferred the beach, unfortunately, we only had a weekend and the Saturday night was scheduled for the company's Christmas party. So, technically, we only had Sunday afternoon to spend.
We looked for one good and closer alternative, though not a beach, but still shows the image of the countryside – Tagaytay came to mind.
We decided to meet at 9:00AM on Sunday. Since some of us still had hangover of last night's party, some came late – and so, we left late. The rest of the gang told us that they will be waiting at Tagaytay junction but we were the first to arrived so we spared half an hour waiting.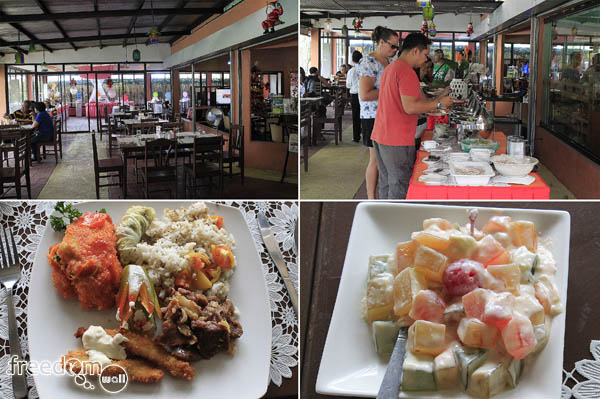 We got a little lost finding the D' Banquet restaurant and wasted another 10 minutes. Good thing we had our maps and we found out that we were going farther away. We turned back after learning our mistake. Well, I guess, those were all part of the travel with no concrete plans.
We couldn't wait for another minute or two when we reached D' Banquet, so we proceeded to the buffet table immediately after completing the preparation of our seats. It was a feast! We also ordered bulalo on top of the buffet meals and when Christina asked what was it called, Wella jokingly answered "bulalow" (bulalo with the 'w' sound in the end). Then, we figured it out later that it was a stew made from shanks, so we called it shanks stew.
We also let Christina tried halo-halo and I had no idea if she liked it.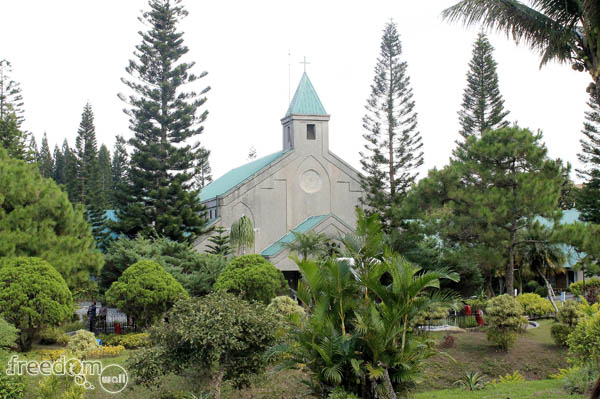 After the sumptuous lunch, we walked to the nearby Pink Sisters Chapel to say a little prayer. There's a section in the chapel where you can write your wishes and the nuns or the pink sisters will pray it over for your. I wrote my philanthropic wishes and one of those was to grant the wishes of the people around me. I wasn't really that selfish at all – its just that, no one volunteered to take a photo of me (with the group) so I didn't appear on following photo.  (What's the connection?)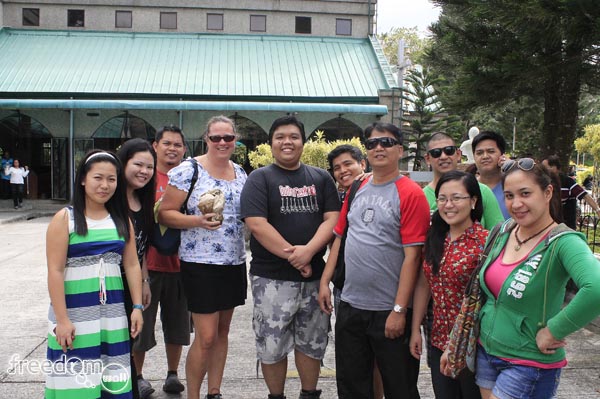 And hey, we spotted Iwa Motto and Pampi Lacson with their daughter. I wondered what they wish.
While we were two arm-stretched away, a friend yelled, "niloko ni Pampi si Jodi!" (Pampi deceived Jodi!). I just wished that Pampi didn't hear it.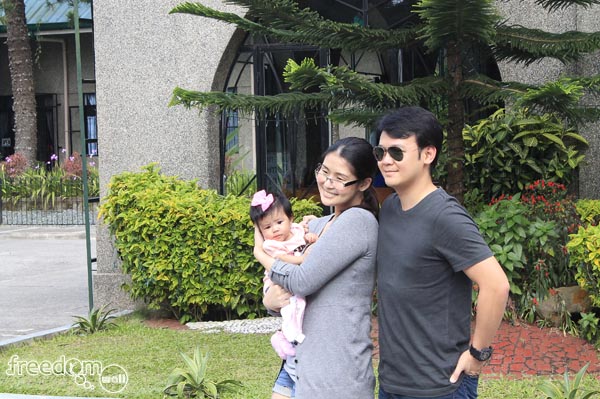 From Pink Sisters, we headed to the Skyranch and I had no idea why we brought her to a small theme park. Good thing that she enjoyed the view of the Taal lake and the trivia we shared to her about it.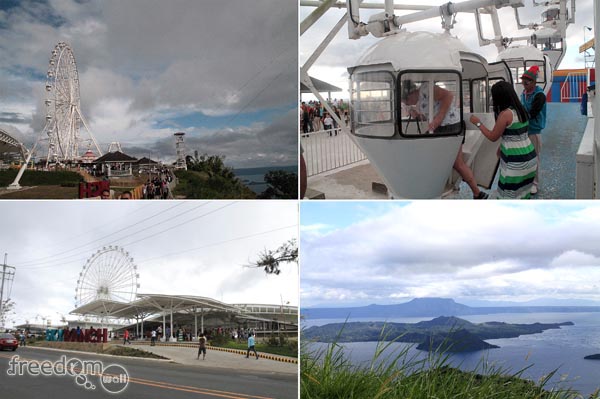 We learned that she had some fear of heights and its getting worst but we were still able to convince her to try the 63-m Sky Eye. After one revolution, she got off the gondola delightedly and said, the horizon was perfect.
We made a quick stop at Magallanes Square to show Christina a better view of Taal Lake. After that, we headed to Rowena's to grab some Buko Pie. She tried it and liked it.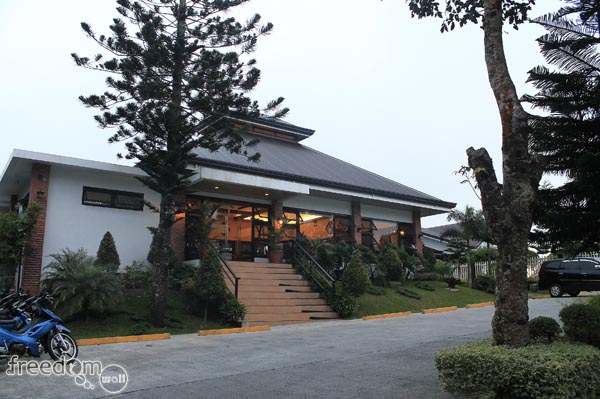 It was already past 7:00 in the evening when we arrived in Manila and parted ways with great memories.