There are few people who are gifted with faith healing – one of them is Rev. Fr. Joey Faller. Father Joey is the brainchild of Kamay ni Hesus, a shrine that houses a convent-like building for religious activities, a chapel, a grotto, a replica of Noah's Ark, mini representation of the Garden of Eden, life size statues of Saints, and gigantic status of Virgin Mary and Jesus Christ.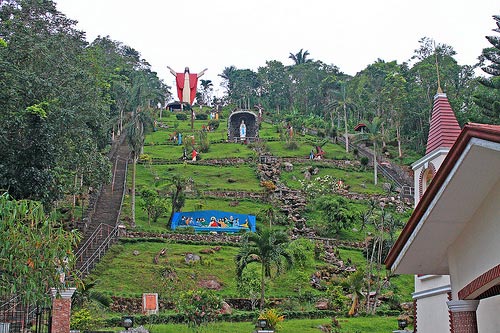 I am not a follower of Father Joey but when I saw the compound, I would like to know what he was thinking. I wanted to know how and why he formulated an idea this massive. Well, a permanent church may be enough for him to pursue his faith healing, but why put up something more. What I have in mind is that, maybe he wanted to create something that can give a complete spiritual and moral education.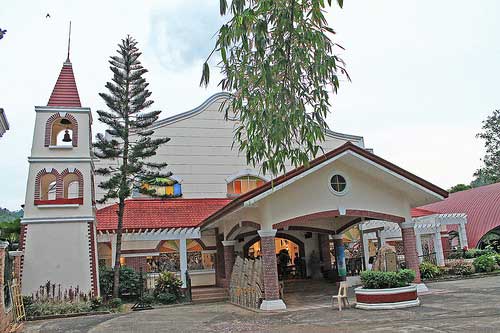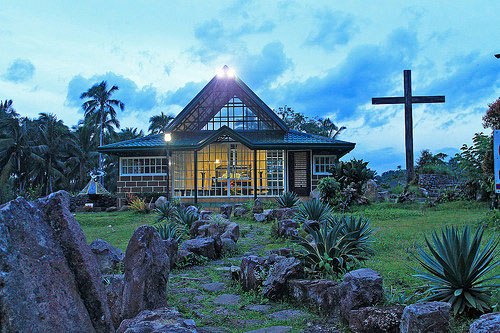 The Kamay Ni Hesus Shrine is a family-friendly location for reflections and retreats. Climbing the 290+ steps Grotto is one of activities that should not be missed.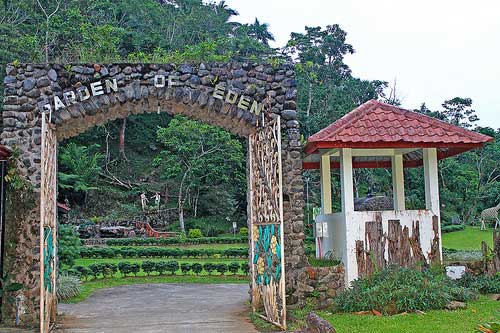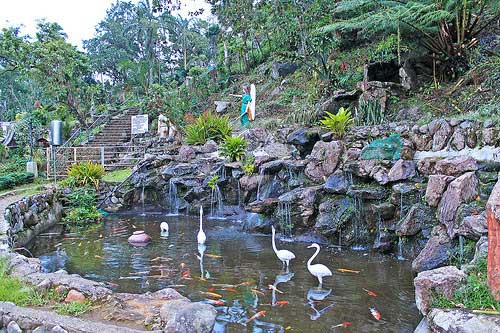 The Noah's Ark replica is designated as the House of Prayer and Spirituality where the healing masses are held.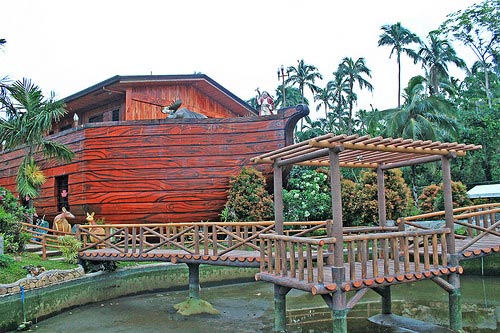 There are also several figures and statues representing some scenes from the Acts of Apostles in the New Testament. The photo below shows the descent of the Holy Spirit.
The construction of Kamay Ni Hesus was made possible through the help of Faithful donors. There names are engraved in the concrete flooring within the Shrine.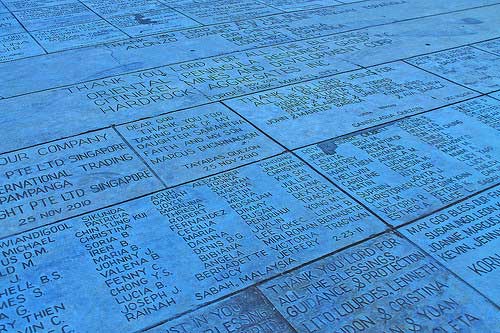 Mass Schedule:
9:00AM – Every Monday, Tuesday, Thursday, and Friday
5:00PM – Every Saturday
7:30AM | 9:00AM | 10:30 AM | 11:30 AM | 4:00 PM – Every Sunday
Healing Mass:
9:00AM – Every Wednesday and Saturday
The Grotto is Open:
8:00AM – 4:30PM – Every Monday, Tuesday, Thursday, and Friday
8:00AM – 5:30PM – Every Wednesday, Saturday, and Sunday
How to get There:
Take Jac Liner, DLTB, Lucena Lines to Lucena Grand terminal or SM City Lucena then transfer to a jeepney, Van, or minibus to Lucban. Tell the driver to drop you off in front of Kamay ni Hesus Shrine.