Off the coast of Mauban floats a small island, Cagbalete, which looks ordinary at first glance. However, a great scenery resides underneath its waters, which only reveals at low tide.
Cagbalete Island is one of the pride of Quezon province. It features wide coastlines and an ecologically diverse habitat. The verdant greens serves as a host to unique bird and plant species. Moreover, the waters surrounding it is a home to abundant marine life. Cagbalete is a total package for adventurers and nature-lovers who seek for a tranquil getaway.
If you are planning to see Cagbalete Island one of these days, this guide may help you.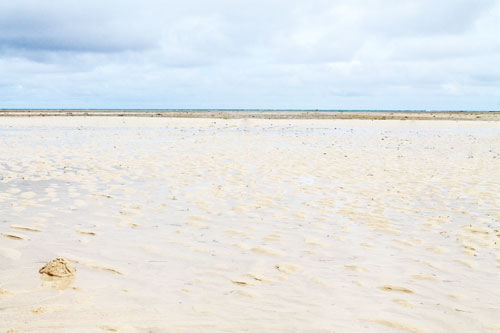 How To Get There
The dropoff port to Cagbalete Island is Mauban Port. From Mauban port, you can take the outrigger passenger boat. Trips to Cagbalete Island are available daily.
There are also private boats available for rent.
From Manila, take Jac Liner in Cubao to Mauban. Jac Liner is the only bus company that offers direct trips to Mauban, Quezon. The schedule is 05:00AM and 12:00PM daily. Travel time would usually reach 4 hours and the fare is ₱250.
If you couldn't take the direct trip, you can hop on Lucena Lines, Jac Liner, or DLTB from either Buendia, Cubao, or Alabang terminal to Lucena City. The fare starts at ₱220.
From SM Lucena, board a van to Mauban. Travel time is 45 minutes and the fare is ₱60. If you choose to alight at Lucena Grand Terminal, you can take a minibus to Mauban. This option, however, will usually eat up to 1.5 hours of travel time.
Boat Transfer to Cagbalete
M/B Neneng and M/B Anthony have two daily Mauban-Cagbalete v/v trips. The boat to Cagbalete leaves Mauban every 10:00AM and 03:30PM while the return boat leaves the island every 07:00AM and 01:00PM. Travel time is 45 minutes, and the fare is ₱50 per person.
You can hire a private boat if the schedule is not amenable to your itinerary, or you just need your trip to be solitary. This will cost you or your group ₱1,200 per way. Major resorts in Cagbalete usually offers private boat transfer upon request.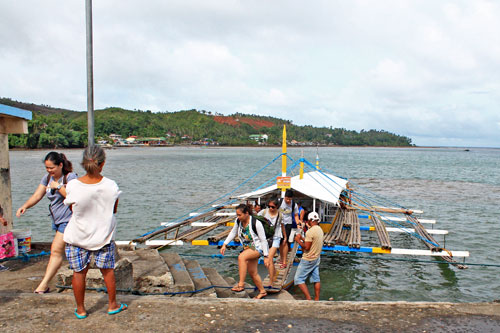 The passenger boat will drop you off at Sabang port. From there, some kids will offer to guide you to your resort for a small fee.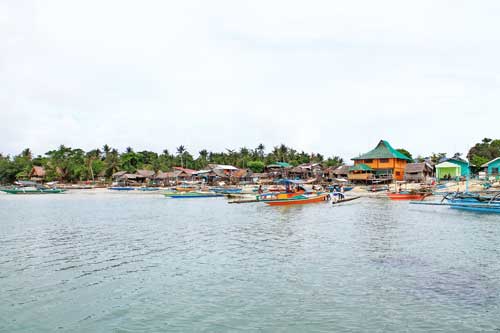 On our case, we hired a carabao pull cart to get to Villa Cleofas. However, I refused to ride it. I just don't advocate the use of animals for transport.
Where to Stay in Cagbalete
There are few resorts that offer a relaxing stay in Cagbalete. The first on my recommendation list is Villa Cleofas. Resorts like Villa Noe and Doña Choleng are also good options.
Villa Cleofas
Villa Cleofas offers spacious cabanas and a gorgeous beach front. At low tide, you can walk to the nearby island which floats directly in front of the resort. Cottages/rooms that can accommodate 25 people cost around ₱5,500. You only need to pay  ₱3,000 and ₱2,500 for cottages that can house 12 and 8 individuals respectively. A ₱50/person entrance fee is collected on top of the cottage rent.
Facilities for karaoke, table tennis, volleyball, canoe, boat for island hopping, and utensils for cooking are also available for a fee.
For the power supply, they only turn the generator on from 06:00PM until 06:00AM the following day. The schedule is pretty the same with the rest of the resorts in Cagbalete.
To book, contact Sir Tonet at +63 917 839 5852 or email him at treyeg01@yahoo.com.ph.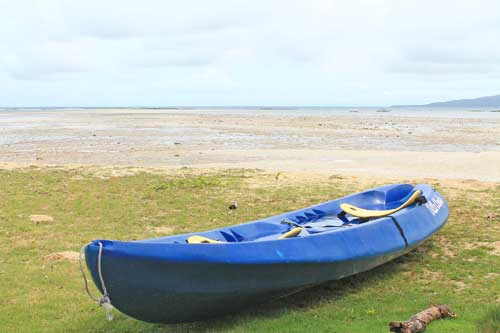 Villa Noe
Villa Noe is located along the same strip as Villa Cleofas but a little distant. As of their website, Villa Noe collects corkage fees for liquors which is a downside for hard party drinkers. Their cottages are bit pricey too. The room costs ₱4,000 for 10-12 individuals, ₱3,500 for 8-10 pax, ₱3,000 for 6-8 persons, etc. Pitching your own tent will require you to pay ₱200/tent.
If you don not want to cook, you can avail Villa Noe's food catering at ₱800/person per day. This includes breakfast, lunch, snack, and dinner.
To secure your accommodation, visit their site: www.villanoe.com.
Doña Choleng
Doña Choleng offers an equally relaxing stay with a lot of activity offerings. Air-conditioned for 6 persons costs ₱4,500 while the non-A/C of the same capacity is ₱3,500.
For worry-free travel, they offer a food package for only ₱800 per head consisting of 3 meals (breakfast, lunch, and dinner) and 2 snacks per day.
For more info and reservations, see their website (www.cagbaletedonacholeng.com).
Tips and Reminders
If you are planning to stay overnight only, make sure that the daytime low tide schedule fits within your duration of stay. As I previously mentioned, a great scenery resides that only reveals when the tide is low. You can get the tidal info at your calendar at home or via Pag-Asa's daily advisory.
You can save your budget if you take public transport and cook your own food.