With both the mini rice terraces and Tibiao River in the backdrop, I selected the farthest kawa. I want the experience somewhat isolated and noteworthy, so I chose a location distant enough from any deterrents.
When I told the staff of Kayak Inn of my chosen kawa, they started filling it with water, and then picked herbs and flowers for the hot bath, based on their decades-old formula.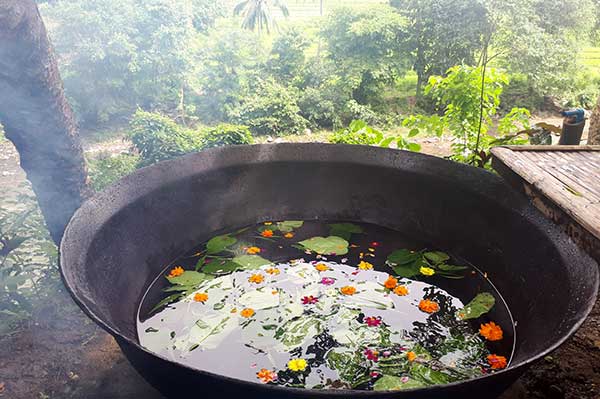 While it was being prepared, I joined my water tubing guide to get to the drop off.
Tibiao River Tubing
Kuya guide briefed me about the safety of the activity, and then helped me secure my position on the tube. Unlike my tubing experience in Malumpati Health Spring, I was left alone in Tibiao.
Kuya guide rode his own tube, and then trailed after me.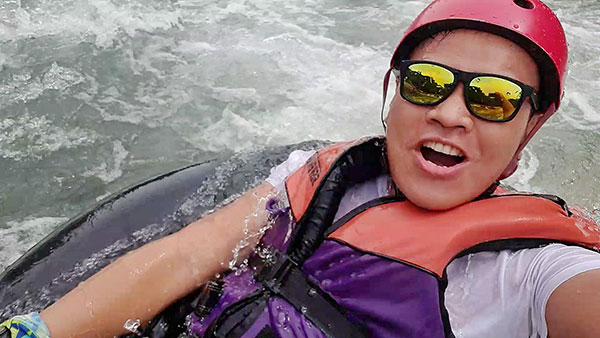 He only assisted when I was stuck in shallow portions of the river or when I was sandwiched between two rocks or narrow water passages. I loved it every time we passed a strong rapids. The activity lasted for about 30 minutes.
It was so much fun! You must try it. See the video clip below.
Kawa Hot Bath
We then returned to Kayak Inn where my hot bath was waiting. The staff masterfully checked the mix, and then allowed me to take a dip when he deemed that the blend and the temperature were just right.
Since I came from river tubing, where the water was so cold, it took longer for my body to adjust with temperature of the hot bath.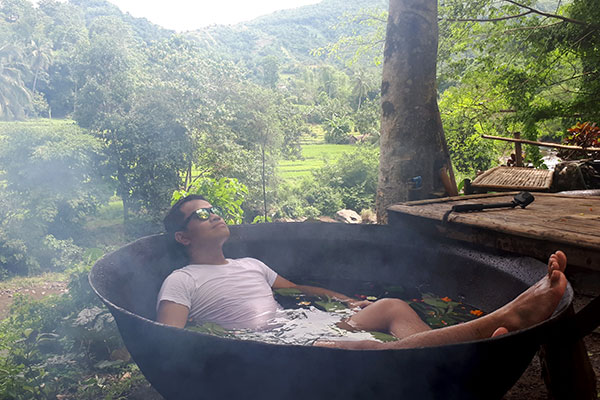 Normally, the Kawa Hot Bath is good for only 30 minutes. Since there were only few guests during that visit, I was able to extend.
How to Get There
From Manila or any major city in the Philippines, take a flight to Caticlan, Kalibo, or Iloilo.
From Caticlan, hop on a bus to San Jose Buenavista or Iloilo with via Antique route, and then alight at Barangay Importante.
If you travel via Kalibo, board a bus to San Jose, and then alight at Barangay Importante junction. You can tell the driver that you are going to kawa hot bath area.
From Iloilo, take a bus to Caticlan with via Antique route. You can also hop on a bus for San Jose, and then tranfer to another bus to Caticlan or Kalibo. Make sure that you alight at Barangay Importante.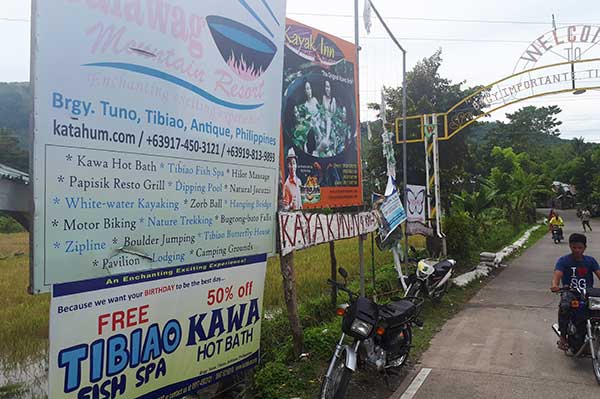 From Barangay Importante junction, hire a habal-habal to kawa hot bath area. Most habal-habal drivers partner with respective resorts that offer water tubing and kawa hot bath. However, you can choose your resort of choice. I heard Kayak Inn is the original.
If you are coming from Mararison Island, return to Culasi town proper, and then take a bus or van to San Jose. Alight at Barangay Importante junction.
Where to Stay
You can complete all your activities in Tibiao in one whole day, so you don't need to get a room.
However, if you really wanted to stay overnight, native rooms are available for ₱500 per night.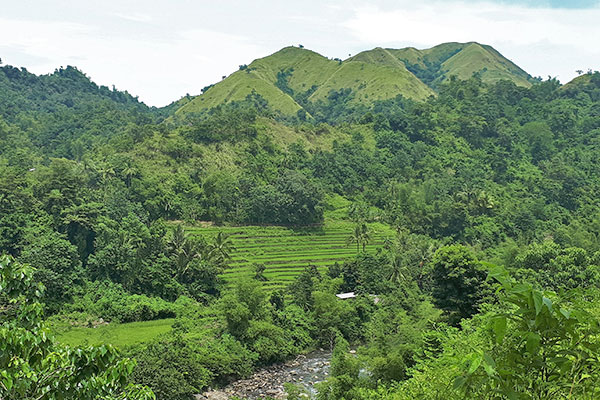 Tips, Notes, and Reminders
The Kawa hot bath will cost you ₱200 per 30 minutes.
The water tubing activity fee is ₱400 per person; just approach any resort staff if you want to try it.
The area is so remote, so bring enough cash when you travel.
There is no cellular reception in the area.
You can visit the 7-tier Bugtong-bato Falls, which is 30- to 40-minute trek from Kayak Inn.
You can also try the fish spa in Tibiao town proper. Some resorts, including Kawa Inn, offer the spa for less than ₱200.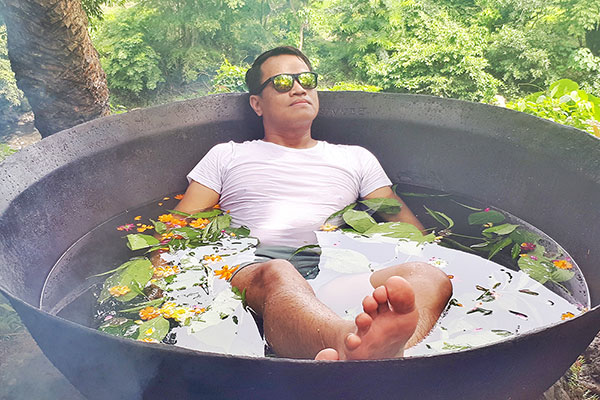 If you have questions, comments, suggestions, or additional information that you think should be included in this article, let us know by commenting them below.