Without any plans in mind, I boarded a bus to Lucena one Saturday night. From Lucena, I took another bus to San Andres in Quezon province. I was alone and had no contact person at hand. All I wanted that time is to experience Alibijaban first hand. Luckily, the trip wasn't a mess. I will tell my story on my next article. For now, let me start with a do-it-yourself (diy) travel guide to this very enchanting island.
To those of you who are planning to get to Alibijaban, this article is for you.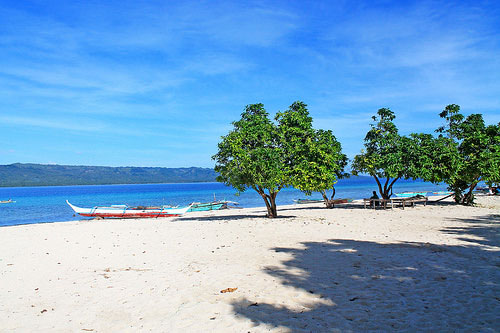 How to Get There
Direct Trip from Manila: Barney Auto Lines (3:00PM & 8:30PM) and Superlines Transport have daily direct trip from Cubao to San Andres. Please contact both bus companies if you would like to take their service. Remember that Barney Auto Lines are all ordinary buses while Superlines does have airconditioned ones. The fare starts at ₱470.
March 2016 Update: Barney Auto Lines now offers air-conditioned buses to San Andres.
Contact Numbers: Superlines Cubao Terminal – (02) 414-3319 / (02) 414-3321 / +63 922 522 5192 | Barney Auto Lines – +63 918 584 9200
Via Lucena: Jac Liner, Lucena Lines, and DLTB have regular trips to Lucena. Fare ranges from ₱210 to ₱230, depending on your terminal of departure. There are vans for San Andres waiting at SM City Lucena. Though the drivers say that they will leave on their ETD, some vans leave only when filled. Other option is to take regular buses at Lucena Grand Terminal. The van fare is ₱270 while the bus will just cost you ₱216.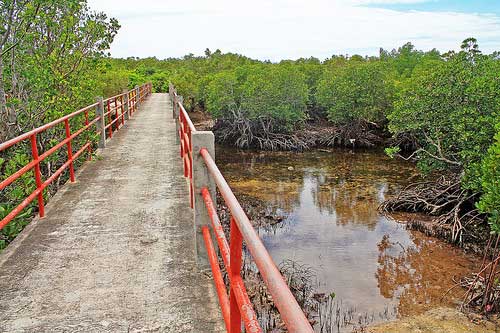 Return Trip: I talked to some locals about the return transportation schedule, and here are the info I got. A van leaves San Andres to Lucena as early as 3:00AM. This is followed by 4:00AM and 6:00AM trips. To get a sure schedule, you can contact the van dispatcher at +63 910 586 3023.
On the other hand, Barney Auto Lines leaves for Lucena between 9:00 and 10:00AM , and another at around 1:00PM. The last trip leaves at 08:00PM but this one is for Cubao. Superlines has departures at 3:00PM, 4:00PM, and 9:00PM (for Cubao).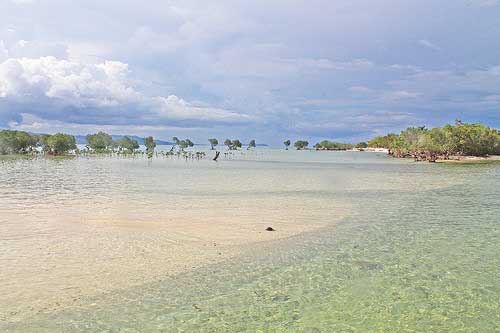 Where to Stay
To make your experience even more memorable, you can bring your tent. This is absolutely free. However, if you are not used to camping, you can return to the town and rent a room at ADC Lodging. Fan rooms start at ₱350. They also have two air-conditioned units available. To book, contact +63 939 788 6818.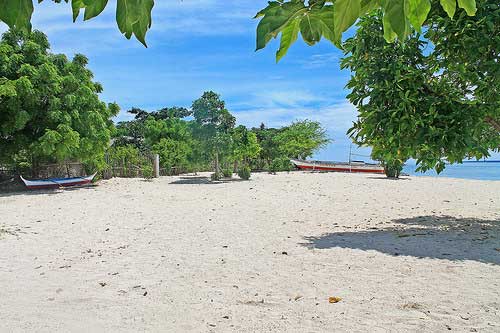 Things to do in Alibijaban
Beach bumming
The white sand and the clear water are forever enticing. At any moment, you will definitely find yourself wading in the shallow waters near the beach. You can also find shelter below the petite trees and feel every gust of the breeze.
Swimming and/or Snorkeling
Alibijaban isn't all about the beach. The island is also blessed with interesting underwater wonder. Put on your goggles and interact with the beautiful creatures of the deep. And if you don't have any idea how to swim, stay at waist-deep.
Boating (360-degree Island Tour)
You can tour around the perimeter of the island. You can request any time to make a stop over and take your leap and dip. Kuya Randy, the sole island guide, will also take you to the narrow channel inside a small mangrove forest. However, you can only do this at high tide.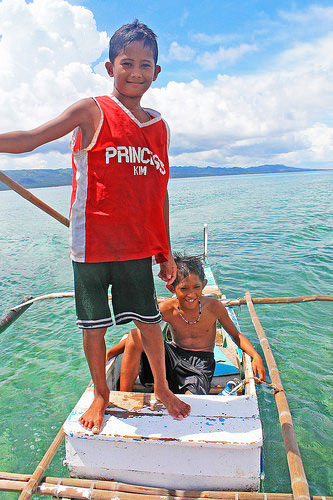 Camping
If you are staying overnight, you will have no choice but to camp. So make sure to bring your buddies along to make the night long and remarkable. Just remember that there is a small community nearby, hence keep your noise low.
Others
If you are naturally adventurous, you will eventually find a thing to do. There are a lot of opportunities around, seek it yourself.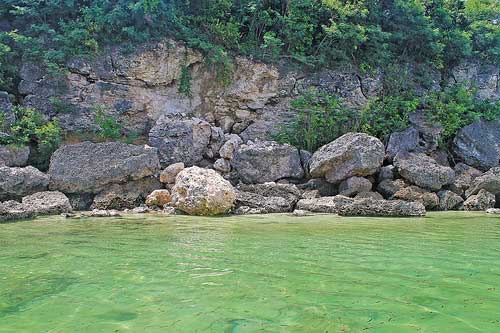 Island Fees
If you are planning to get to the island, please contact Kuya Randy in advance through his mobile: +63 946 737 2555 | +63 906 435 7722 | +63 910 762 9271. You can tell him that you got his number from me.
As of this writing, they don't collect any environmental or entrance fee. A 2-way boat trip to the island will cost you ₱1,500. The boat can carry 4-10 persons. If you are a smaller group, contact Kuya Randy in advance and try to ask for a discount.
Use of utility water costs ₱10 per 4-gallon container. The water source is deep well and is located way far inward, so if you consider the effort in fetching the water, ₱10 is a very humble fee.
Cooking fee is at your own discretion, and so with the guide fee.
Kuya Randy ask only for a gasoline when you go for an island tour but I suggest you to, at least, shell out a bit.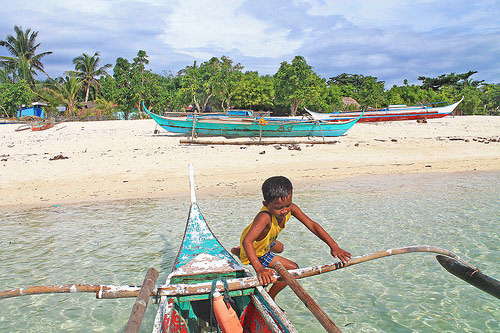 Other Important Things to Note
Bring your own tent if you would like to spend a night or two. They also have a nipa hut for guests but it was damaged when Typhoon Luis wreaked havoc. They are planning to build two new humble accommodations in the near future. And I gave Kuya Randy a push.
There are two accessible washrooms for guest – one for gents and one for ladies.
They have a separate well for drinking water. If you are sensitive to untreated or un-purified water, bring enough for your stay.
Kuya Randy's wife is always willing to cook and look for fresh seafood for you. Just don't forget to return the goodwill.
Electricity is via solar charging. Kuya Randy will allow you to use his battery. You can also pay for the fuel for him to start his generator.
 If you want to enjoy snorkeling, bring your own snorkel and life vest (if you don't know how to swim). They don't have that kind of stuff in the island.
Worry not of cellphone signals.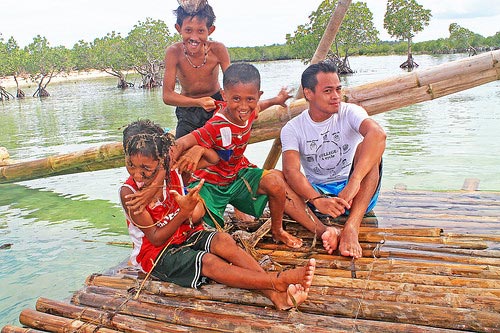 Quick Facts
I couldn't find a person who knows everything about the island. The community within Alibijaban Island is Barangay Alibihaban. Do you notice the spelling difference? For some reasons, no one can tell me why is it.
Barangay Alibihaban is further subdivided into three puroks called, Polo 1, Polo 2, and Polo 3. Their primary source of living is fishing. They also don't have any significant farmland, though some of them managed to plant corn and grow coconut trees. And the population size – I don't know!