After witnessing the breathtaking view of Angkor Wat's sunrise and wondering around its bewildering structure, our guide lead us to Angkor Thom. We entered the Angkor Thom complex via the south gopura (or an arched gate), and what welcomed us were stone figures seemingly pulling a log (a scene in a classical movie wherein the soldiers had to pull the big ropes to lift the bridge that leads to the castle). Sadly, most of these statues had been decapitated. Reasons? – Barang, our guide, did not tell us.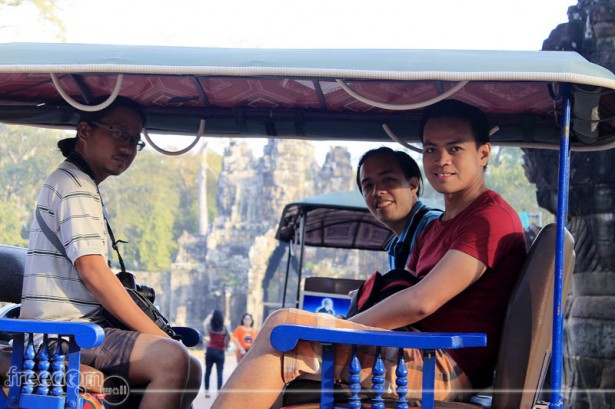 Barang took us to a random eatery within the complex for our breakfast. We did not order seafoods. Though some bloggers suggest to try it, I remembered Jay and Patti's (my friends who'd been their before us) not-so-pleasant experience. So I preferred not to buy some. They have plenty of alternatives though.
I tried somlor kor ko, a Cambodian mixed veggie stew. It wasn't disappointing and I was happy when I taste no bai horapha (Thai basil) in the stew. I'd been eating Thai foods for three days wherein most were 'adulterated' with bai horapha. I was completely fed-up with its weird taste and aroma.
Roderick and Aaron ordered with their own food choices.
[one_half]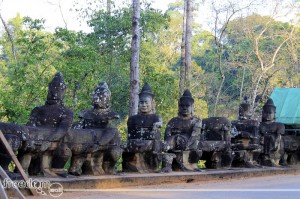 [/one_half] [one_half_last]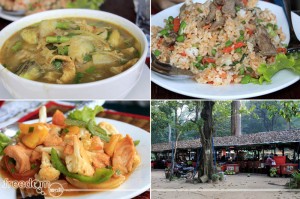 [/one_half_last]
We never thought that the servings were good for sharing (2-3 persons), so we were overwhelmed when they were served.
Our bill that morning unexpectedly reached KHR 96,000 (US$24), which included Barang's.
The Angkor Thom is a Khmer complex with several temples, towers, pyramid-like structures, and important historical monuments inside. The most visited among them is the Bayon Temple  (Prasat Bayon) along with Baphuon, Phimeanakas, the Elephants Terrace, and the Leper King Terrace. And since it is the most popular, we checked it first.
The Bayon Temple is located in the middle of the complex. It features monumental towers with faces on its four sides – which, according to historians, resembles a lot with King Jayavarman VII of the Khmer Empire.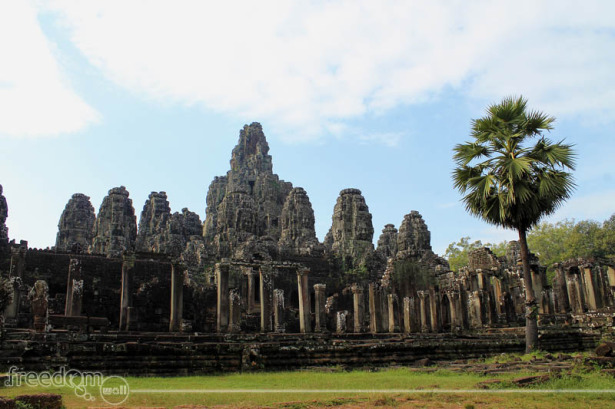 The Bayon also boasts intricately crafted bas-relief  and carvings that decorates it walls, windows, and columns. These carvings depict the Khmer's cultures and traditions.
I was really stunned upon seeing the monument – perplexed on why were the 12-century people in Cambodia this creative. They were able to craft towering figures with details that are distinct only to them.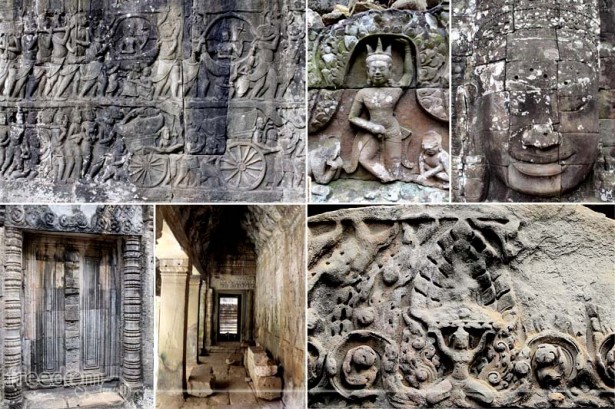 I hope that efforts will be made to reinforce these structures so that it will endure another decades and new generations can still see how great their ancestors were.
[one_half]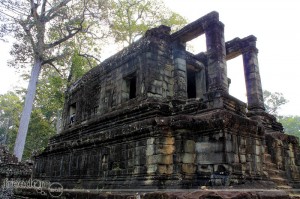 [/one_half] [one_half_last]
[/one_half_last]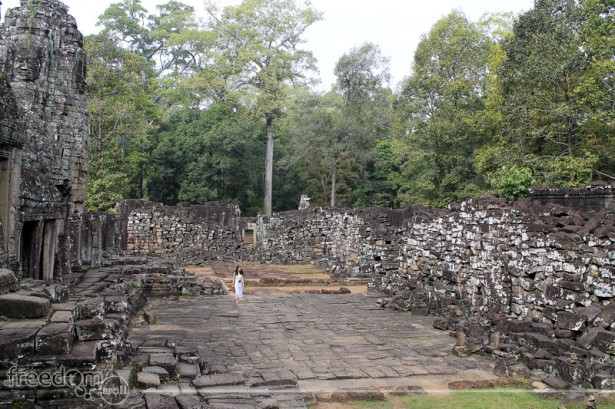 [one_half]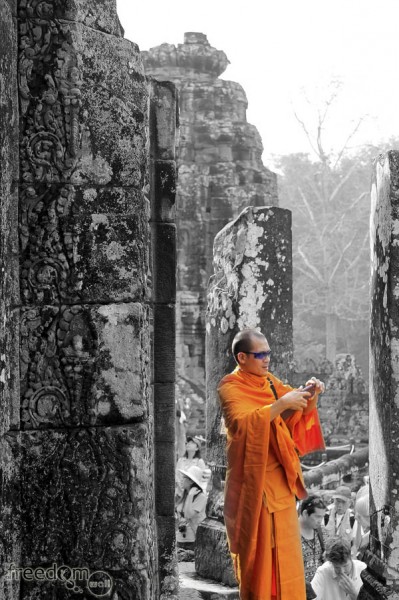 [/one_half] [one_half_last]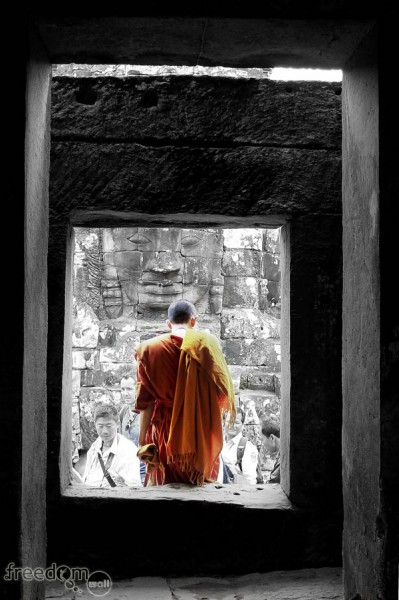 [/one_half_last] [one_half]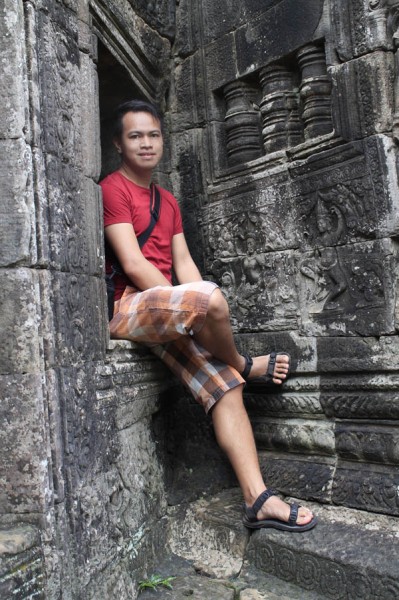 [/one_half] [one_half_last]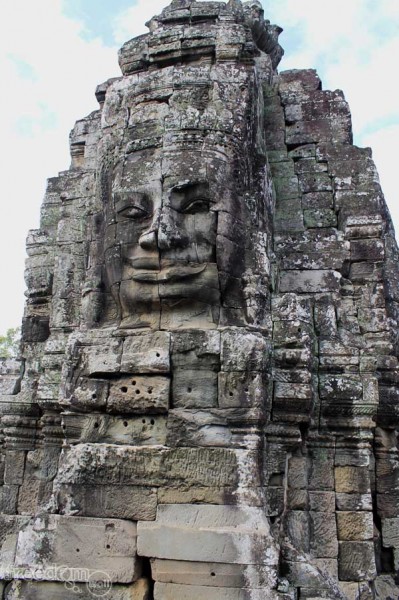 [/one_half_last]
We headed to Baphuon temple after our tour in Bayon.