Immediately after exiting Bayon temple, we moved to the Baphuon temple. It is only few hundreds of meters (350+) away from Bayon, including the 150-meter walkway from the main road. The surrounding of the temple is a swamp, which gets deeper on wet season. That was probably why its builders created an elevated pathway.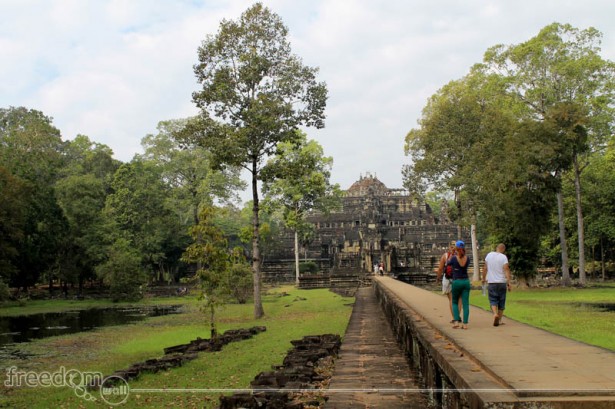 Pyramid-like Temple
Baphuon temple is also located within the Angkor Thom complex like the Bayon. It is a three-tiered pyramidal or mountain-like temple that was built in the mid-11th century. This 150-meter by 100-meter monument has a height of roughly 50 meters, including its tower.
Each side of the structure has gopura (arched gate) and below it are stairs which are used as access to the top tiers or levels. Makeshift stairs were installed because the original ones were no longer safe for the tourists.
Though the steps were too steep, we climbed really fast due to the excitement of seeing the scenes from above, and we were not disappointed.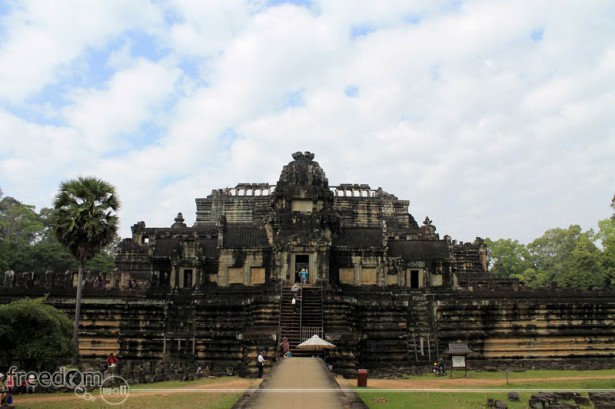 The view from the top is  breathtaking. You can see the enormity of the complex's territory and picturesque view of the entire terrain.
The second and the third tier of the temple looked like a pyramid mounted on the top of a wide edifice (first tier).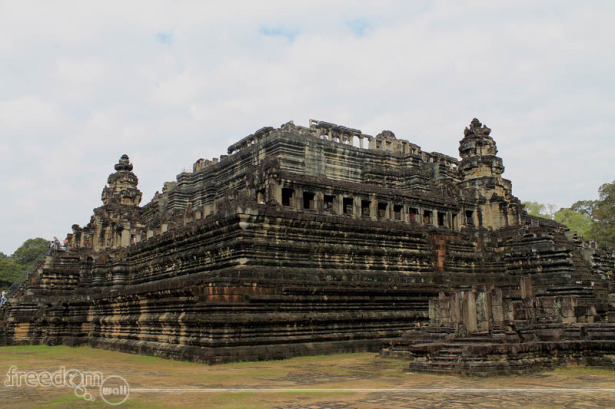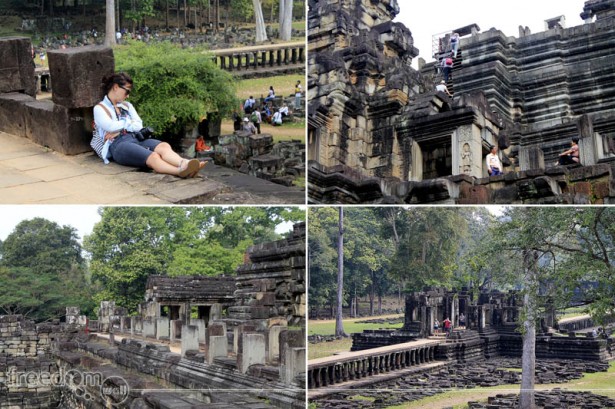 Installed on the top-most tier is a tower. The tower has four door-like columns facing the four directions; north, south, east, and west. Unfortunately, tourists are not allowed to access it.
[one_half]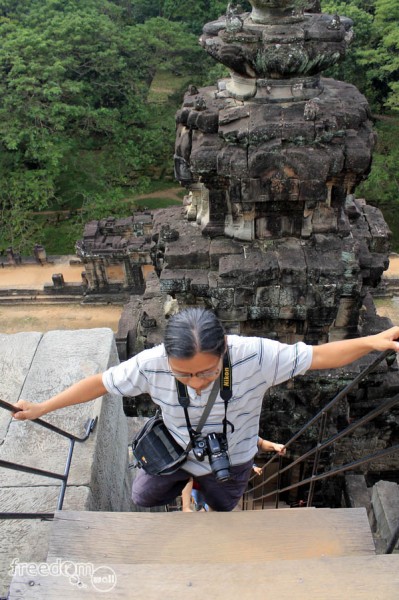 [/one_half] [one_half_last]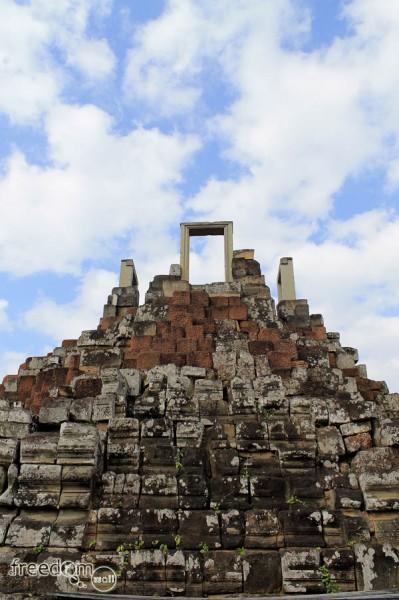 [/one_half_last]
The Gian Reclining Buddha
We took the east gopura when we entered Baphuon and exited on the west side. When we looked back, we noticed that the side of the temple resembles a giant reclining Buddha. It measures 9 meters tall by 70 meters long and it covers the second level.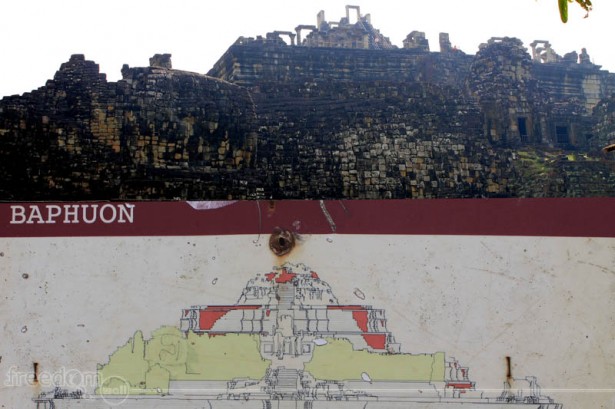 We did not end our Angkor Thom tour in Baphuon. We headed to the nearby Phimeanakas after that.