We slept very late the day before to squeeze in all our "things to do" for day one because we started late. However, we had to wake up early to catch the 9:00AM Cotai Jet schedule to Macau. Everybody was tensed when the clock ticked closely to eight, and some weren't even dressed up yet. Imagine, we were fifteen in the group.
Though the China Ferry Terminal in Tsim Sha Tsui was just a walking distance from our hotel, we couldn't set the worry aside. Walking itself eats a lot of time, specially that we were't really familiar with the place. Some of us decided to go ahead, and then met everyone in the terminal. That wasn't a leisurely walk for everybody.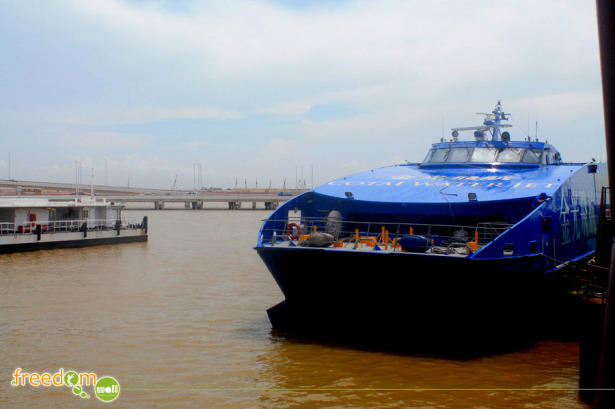 Ferry from Hong Kong to Macau
We were leaving Hong Kong territory, so we underwent another immigration check, but that time, for exit. Though Hong Kong and Macau are both Chinese Special Administrative Regions (SARs), they both have their own immigration policies, etc.
Everybody was at ease when we were settled comfortably inside the Cotai Jet. The navigation time is approximately one hour, so we reached Macau at 10 in the morning.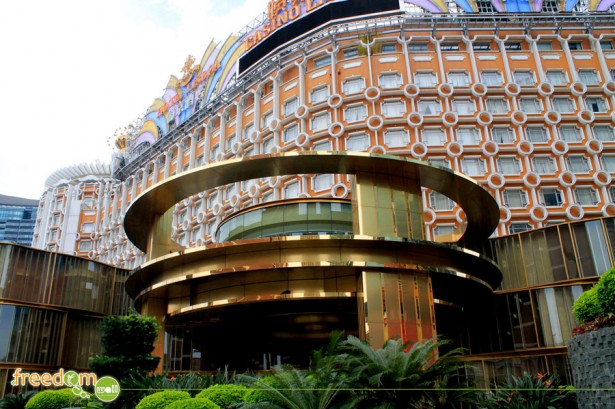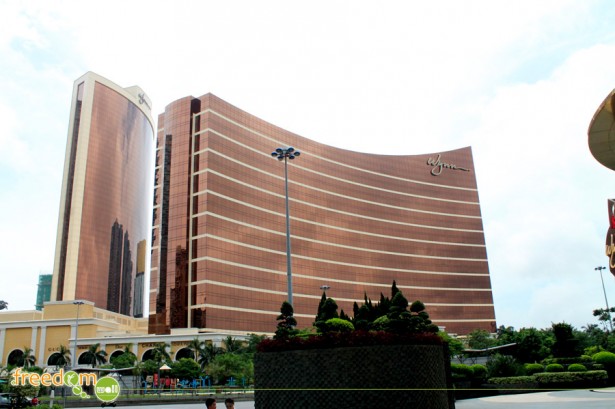 Arrival in Macau
We boarded a shuttle bus to Grand Lisboa, which we pre-determined as the nearest stop to our accommodation in Macau, the San Nam Pan Hotel. Later in our tour, we realized that Grand Emperor's shuttle is even a closer option. By the way, there are two Grand Lisboa Shuttle buses; one will drop you in front of the old Lisboa and the other will drop you in front of the casino, so minors (below 21 years old) were not allowed to hop on the latter.
Finding San Nam Pan
The confusions, the photo sessions, and the leisurely walks (by the rest of the group) costed us much time. We reach San Nam Pan about lunch time already. Anyway, that was not worth complaining though. We are a big, energetic, and adventurous group anyway. Everybody was enjoyed it, I guess.
The reason why we chose San Nam Pan was due to the fact that they had Filipino caretakers, which eased the communication hurdles, and it was suggested by peers who already visited Macau. Nothing fancy there, just enough for a comfortable sleep.
Check in time was 2:00PM and we were early. Hence, we asked if we could leave our baggage, so that we can have our lunch and proceed with the first leg of our tour. They allowed it, but placed our stuff in an unmanned hallway. Everything was intact when we returned afterwards.
A Moment of Embarrassment
My experience in Macau was a big proof that a large group is hard to manage, and not sticking to the plan messes up everything. I will not mention every detail but allow me to tell you one example. While we were settling our bills at San Nam Pan Hotel (yes, they have this pay before you sleep policy), we asked the caretaker, or should I say, the receptionist if she could suggest some good places to eat. Everybody was paying attention when she told us to check on a certain noodle house inside Grand Emperor. She even told us directions, etc. And then, for some reasons, we changed plans and decided to go to Senado Square and look for a place to eat from there. Unfortunately, that wasn't cascaded to everybody or some were just not paying attention.
When we started walking along Avenida De D. Joao IV (where San Nam Pan is located) towards Avenida Do Infante D. Henrique (where Senado Square is), some of us crossed Avenida Do Infante D. Henrique. We were supposed to immediately turn right. So I waved my hand to call them or get their attention. By doing so, I accidentally hit a man in the face (really hard) with my arms. I was so sorry and it was really embarrassing.
Good thing that he was in a hurry and did not hit me in return nor called a police, or else, that tour could have turned into a nightmare. And yes, he had not able to hide the disgust before he left. Seeing him proceeding relieved me.
Exploring Senado Square and The Ruins
I continued walking to Senado Square (also, Leal Senado) when I saw the group's directions were finally synchronizing. This time, everybody were busy posing to almost every land marks in the square. In my case, I was trying to make my self busy taking pictures to forget the embarrassment that happened prior.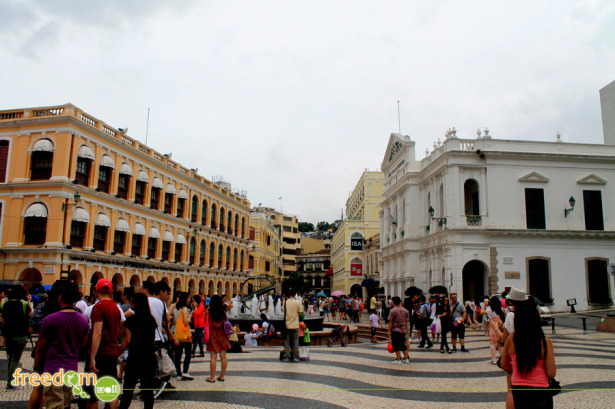 When we were done with our photo sessions under the heat, we unanimously agreed to find a place to eat. Restaurants within Leal Senado are full including McDonald's, so we look for uncrowded options. While I was astray, the rest of the group found Cafe Quinella along the narrow alley right beside the corner of McDonald's. A friend texted me, and then I joined them there for our late lunch.
We also tasted the green tea and cream cheese ice cream at Milk Top, which was just few blocks away from Cafe Quinella.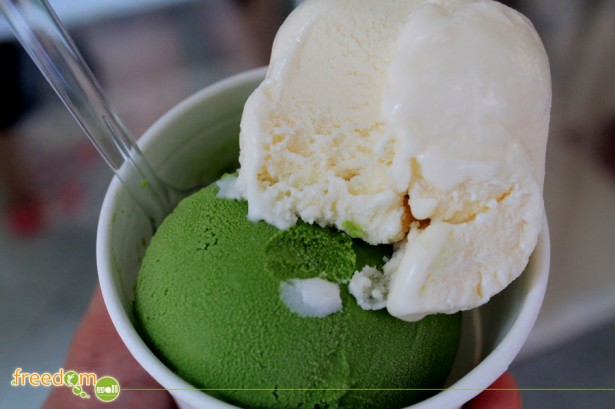 After regaining our energy, we proceeded to the Ruins of Saint Paul. Before we reached the site, we passed along the mobbed Rua Mercadores where the shops offered free food samples.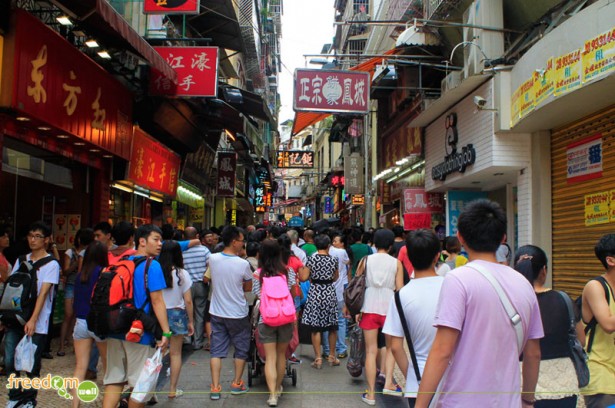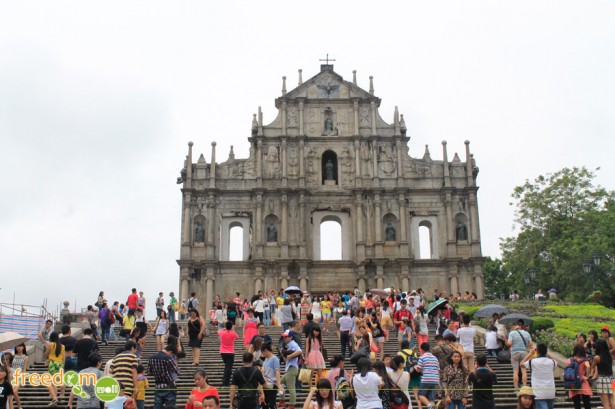 Mount Fortress and Macau Museum
It was Sunday so there were lots of tourist in the area. Beside the Ruins is Mount Fortress, officially Fortaleza de Nossa Senhora do Monte de São Paulo a.k.a Fortaleza do Monte, which was built by the Jesuits for military use. It was to repel the imminent Dutch invasion in the 16th century. Mount Fortress also served as the first residence of Macau Governors.
Nobody in the group was willing to explore the area, so I decided to go alone. Old cannons were everywhere. Mount Fortress also gave a 360-degree view of the city; no wonder why it once served as Macau's prime defense. Sitting atop was the modern Macau Museum which walked me through the history of Macau and the Portuguese influences.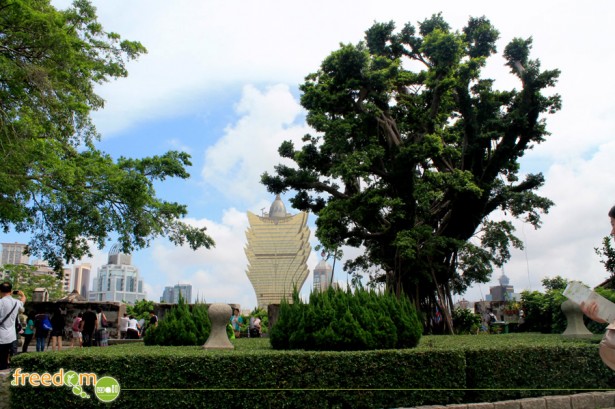 I went back to the hotel to reunite with the group. Along the way, I met the couple Karen and Jeff, who also went astray. By the way, they're getting married this month end (September 2013). CONGRATULATIONS, guys! You may be "dozen-fruitful"!
Hey There, Macau Tower!
Back to the story, we headed to Macau Tower after some rest. We didn't checked the observation deck, so we just watched those who did the sky dive and the bungee jump from below. Then we proceeded to Fisherman's Wharf by public transport to meet Kuya Lex, another company who also went astray.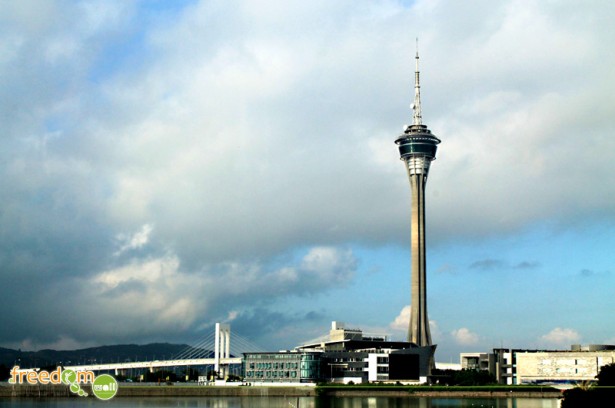 The Fisherman's Wharf
When we were all reunited, we strolled around the Fisherman's Wharf and took some photos. We then went to the Venetian Macau by boarding the shuttle bus from the Sands Macao, which seats adjacent to Fisherman's Wharf. We were separated again when the shuttle slots ran out. Some were left behind and waited for another bus.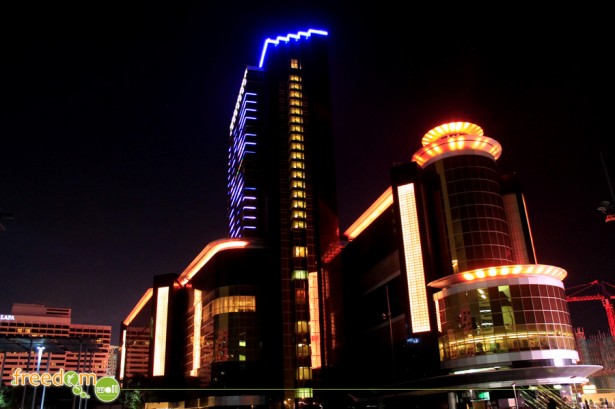 The Venetian
'Twas time to settle the long overdue dinner. The first arrivals, including myself, proceeded to the second level of The Venetian to have our dinner. There was this food court set up in the area.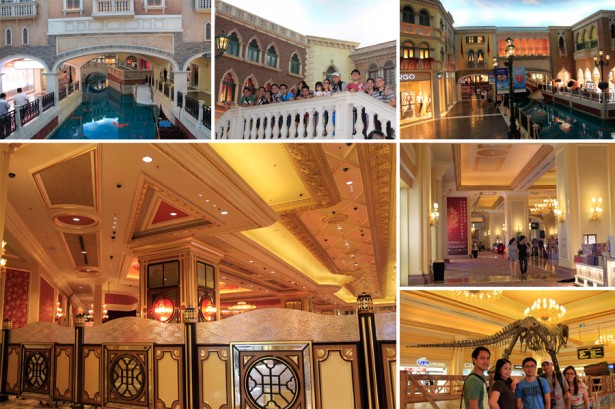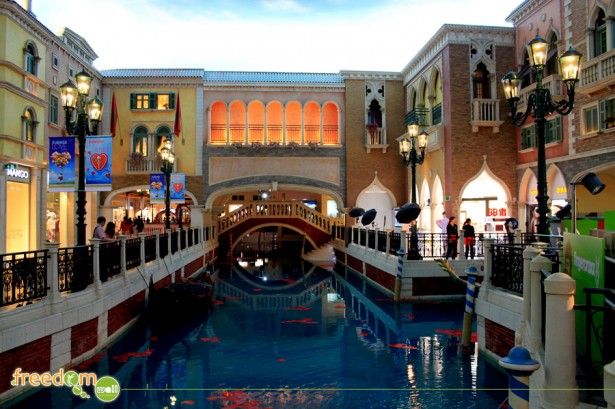 The night had gone so deep, so we did not casino-hop, though I was tempted to visit the neighboring Galaxy Macau and City of Dreams, I just couldn't leave the group.
We returned to San Nam Pan Hotel around midnight and culminated our tiring Macau tour.
If you want visit Macau and have no plan to stay for a night, or just do it a day side trip, check this itinerary and guide.