I was invited by a travel blogger, Marx of Maxtermind.com, along with select officemates and friends to join him to Calaguas. Of course, I couldn't resist the temptation and said yes in an instant. Knowing Marx clever budgeting prowess (naks!), I know I won't get short of funds.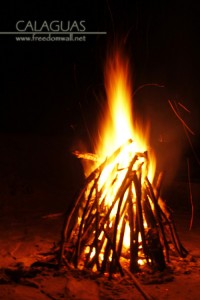 We traveled to Daet, Camarines Norte in two batches; the first batch took a bus (PhP580.00 one-way fare from Manila to Daet) and the other chose a plane to Naga. Those who had the luxury of time to take the bus left the day earlier while those who preferred the plane shelled out another PhP188/person for the Naga-to-Daet Van transfer. The group met in Bagasbas, the surfing haven in Bicol Region. We stayed in Surfers Inn and paid PhP1,500.00 for a room that can house up to 4 persons. We are nine so one room should accommodate five individuals which they (Surfer's Inn Mgt.) allowed.
Dropping in Bagasbas means to surf, so we did not waste an hour or more for chat and proceededed to the bay for our surfing lessons before having the actual experience. We only paid PhP400.00 each for the surfer (guide) and the surfboard rental for an hour of whitewater surfing.
"Ready…Push!" was the most remembered line of the day. While riding the surfboard, our guides dragged us to the shoulder-deep, raging waters. And when a favorable wave came, they turned us around facing the shore, and slowly pushed us to glide through while shouting, "Ready…Push!" – another way of saying, "hey stand on the board".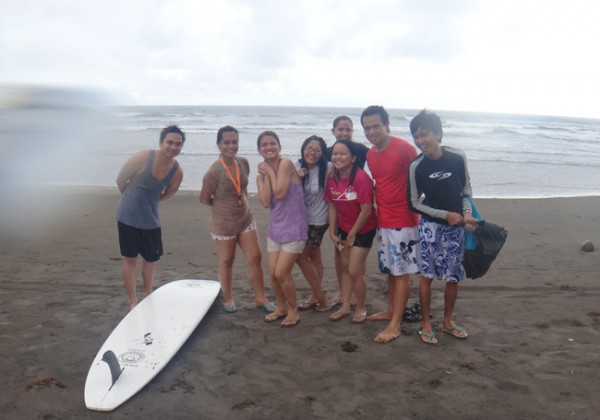 It was exhausting! Even my colleagues who had enough sleep complained, how much more to an average guy like me who hadn't taken a sleep the night before. But it was fun – real fun. Our first day culminated with a dinner fun-filled with chitchats, etc.
We left Bagasbas the next day and boarded a bus to Paracale (still in Camarines Norte), where our boat was waiting to transfer us to Tinaga Island of the Calaguas Group of Islands. Fare per individual is PhP45.00. We arrived in Paracale passed 9AM and bought goodies (rice, water, etc…) for the 2-day meal.
We started sailing passed 10AM. Navigation time from Paracale to Tinaga Island is 2 hour but sometimes could reach 3 hours depending on the water surface conditions. The more wavy, the slower you get to the island. You can contact Mang Boy, our boatman, at +639085460683 for your future Calaguas Trip.
Seeing the Mahabang Buhangin Beach while still approaching was enthralling whereas stepping on its fine and powdery white sand was a lot more enthralling. Mahabang Buhangin Beach is the famous and the most popular beach in Calaguas Group of Islands sitting on the shores of Tinaga Island. Breathtaking, spectacular, alluring, riveting, mesmeric, exhilarating, and all other words of astonishment you remember would not be enough to describe it. As Kris Aquinos says, "Mauubusan ka ng sasabihin!" ("you'll run out of words!"). We'll, that's how I saw it…its a lot more addicting than Pagudpud. Compared to Coron's select white sand beaches (Bulog, Malcapuya, and Banana), Mahabang Buhangin still has an edge, the very long-stretched white shoreline. Compared to Boracay, it is slightly commercialized and less inhabited.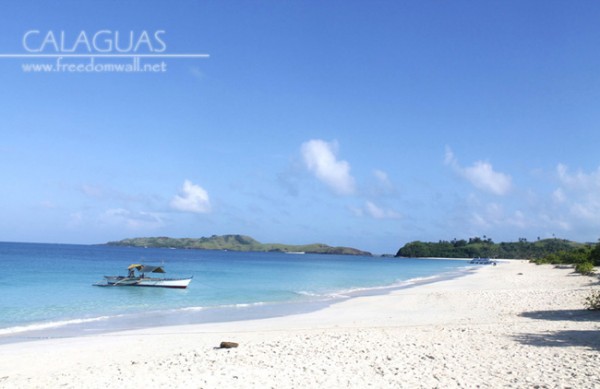 Cottages are available for rent at PhP200.00 and there is a manual well pump as freshwater source for washing, etc. You need to bring your own tent for your accommodation and cooking utensils and charcoal to prepare your survival food. You can also ask the tenants to buy wood for your bonfire for PhP50.00. Entrance or environmental fee was PhP75.00 per person (paid directly to the tenant) while the barangay collected PhP20.00 per person separately.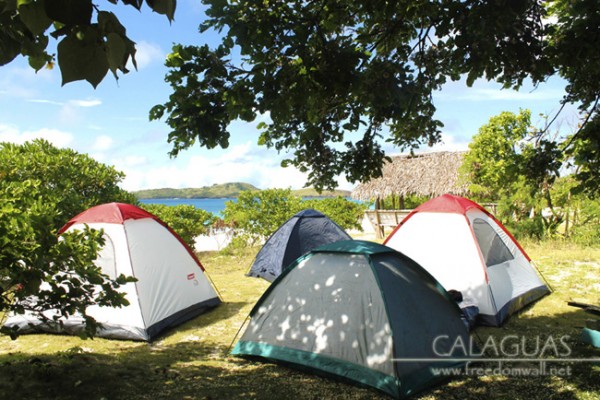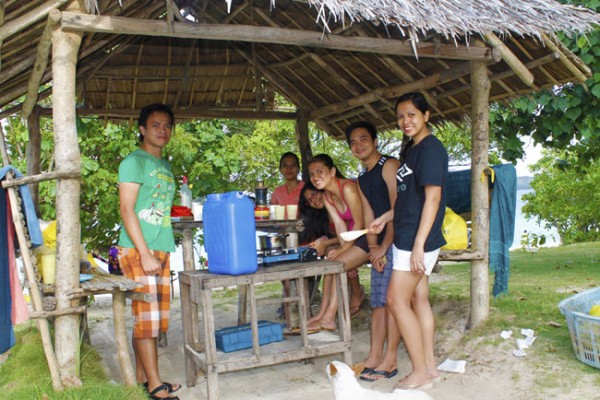 We spent a night in the island, lit up a bonfire, cook for our appetite, swum 'till our skin aches, and posed for photos to the max.
We returned to Paracale the next day and since it was rough and wet boat ride, we asked Mang Boy prior if we could bathe using their bathroom. Thanks to him for letting us get rid of the salt deposits and precipitates.
We traveled back to Daet after fixing ourselves. Van fare from Paracale to Daet is PhP60.00. We took our very late lunch at Graceland and departed the town filled with blissful memories.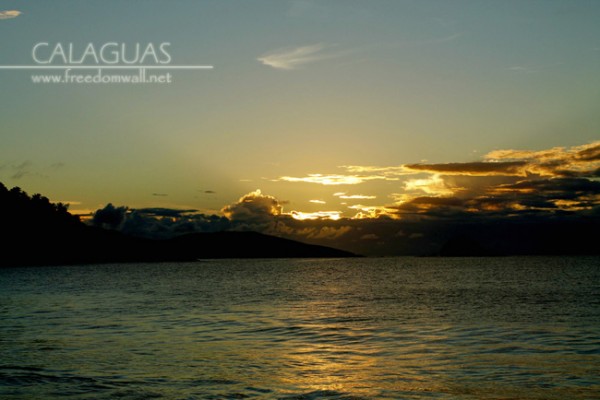 See more photos here.