Laiya is one of Manila's closest beaches. Just hop on a bus from any major terminals in the metro, and then within 3 to 4 hours, you will find yourself photo bombing the picture-perfect ivory strip of Batangas province. Laiya is also close to the Batangas' tastiest lomihan and gotohan, so don't forget to drop by during your visit.
How to get to Laiya
Via San Juan
The fastest way to Laiya is via San Juan. Take ALPS Bus from either EDSA Nepa Q-Mart, Araneta Center Cubao, or Alabang Grand Terminal to San Juan, Batangas. The earliest trip leaves at 3:00 AM and the last trip departs at 5:00 PM. ALPS Bus has 12 total departures per day. The fare is ₱190.
In San Juan, right in front of the Municipal Hall, board a Laiya- or Hugom-bound jeepney. Take note that the last departing jeepney to Laiya leaves at 5:00 PM. There are also tricycles that are willing to take you to Laiya but you just need to shell out more.
Via Lipa
From Pasay Buendia, EDSA Kamuning, or Araneta Center Cubao, take Ceres Tours, DLTB, JAM, Batangas Star Express, RRCG, etc to Lipa City, Batangas. Travel Time is about two hours and the fare ranges from ₱135 to ₱150.
From Lipa bus terminal, take a jeepney or van to San Juan, Batangas. The van is faster but will cost you much higher.
And then from San Juan, take a jeepney or tricycle to Laiya.
Things to do in Laiya
First on the list, of course, is beach bumming. You can also try other beach activities like volleyball and building sandcastles. Banana boat is also available for ₱1,500 per group of 10 for 15 minutes. You can also try boating which you can rent for ₱1,500 for three hours. Snorkeling gears are also available for rent if don't have one.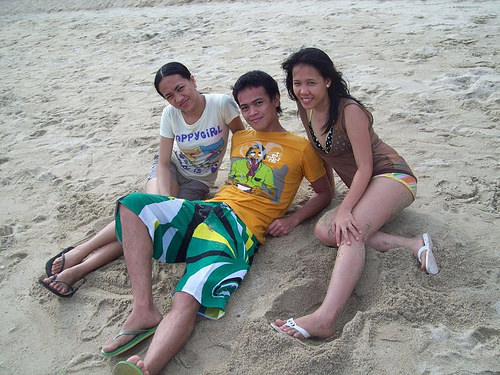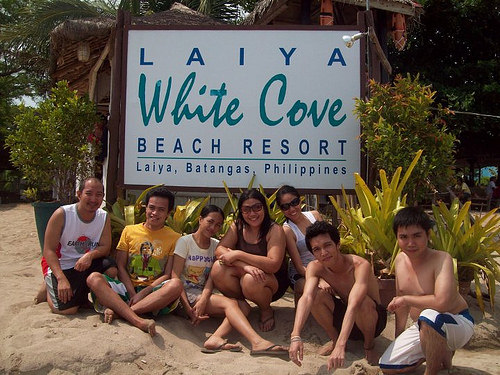 Why do we recommend Agoda?
Agoda is the online booking platform we trust
In all our travels, if not sponsored, we usually book our accommodations at Agoda and we never had a disappointing experience. Agoda is also a trusted partner of the Tourism Congress of the Philippines and itsmorefuninthephilippines.com.
You can earn points after each booking
Make sure that you sign up and use your account every time you book at Agoda. You will earn corresponding points for every booking at Agoda and use these points to pay for your future bookings. When you are a constant traveler, the more likely you'll get free stays.
Guaranteed Rooms and Discounted Rates
Every hotel and resort operator partners agree to allocate rooms for Agoda bookings only. Agoda markets these rooms and may sell them at huge discounts.
---
This article was first posted on September 19, 2014.