Upon finding our way to escape from summer heat, we found Aquaria Beach Resort in Calatagan, Batangas.
It was all good, if we take out the time wasted for the long transport from the equation. To get there, we chartered a bus which brought us directly to the gate of the resort. To commute, hop on a Calatagan-bound bus or van from Pasay and then hire a trike to the resort. It isn't hard to find anyway.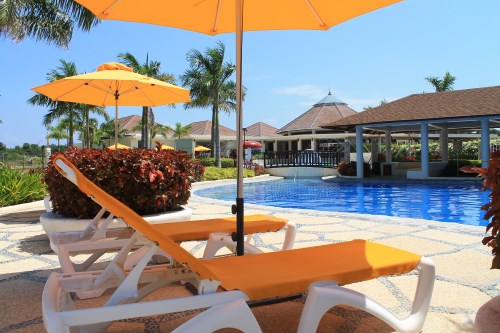 Overnight accommodations weren't available at the time – I think until now – since the development are still on-going. So, we had no other choice but to enjoy the day tour.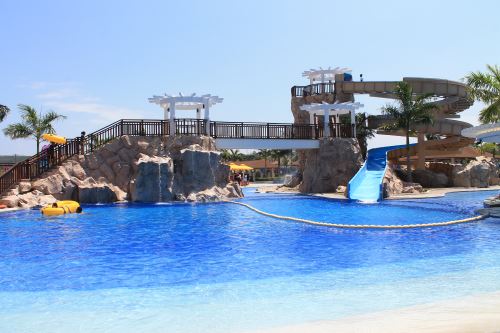 The ₱400 adult entrance fee gave us access to both the pool and the beach with free use of shower. The cave pool cabana (up to 12pax) costed ₱1,000 for a day use while the resort pool cabana is ₱1,500 for up to 15 individuals. Locker use are also available for ₱150 which includes a kit with towel, soap, and shampoo.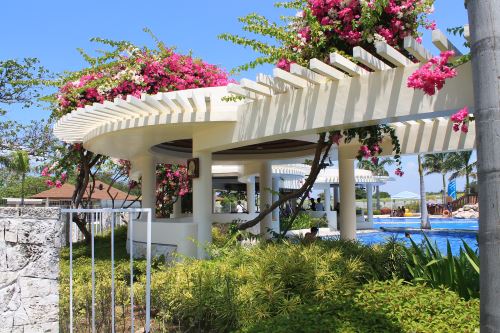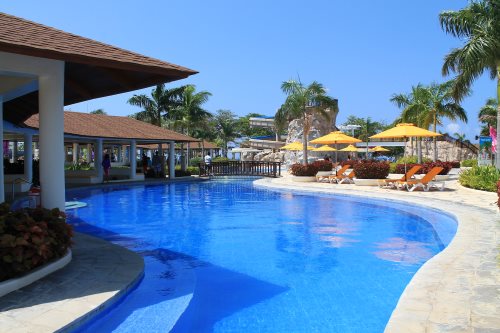 The pool was so refreshing, the contrasting orange pool-side bed and the deep-blue water perfectly contribute to the reviving aura of the resort. And the slide, you would love to do it again and again.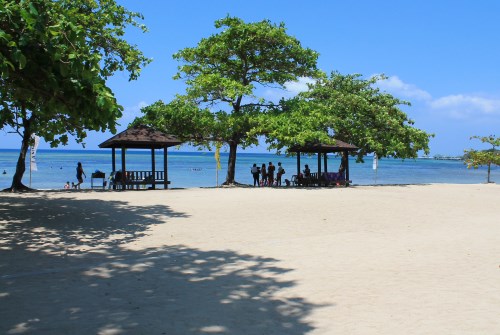 The beach was nearly powdery and white. The sea, on the other hand, was shallow and clear. Though some areas are host to seaweed amalgamation, it isn't too much to bother you.
They also offer exciting water sports. Banana boats and kayaks are all available for rent.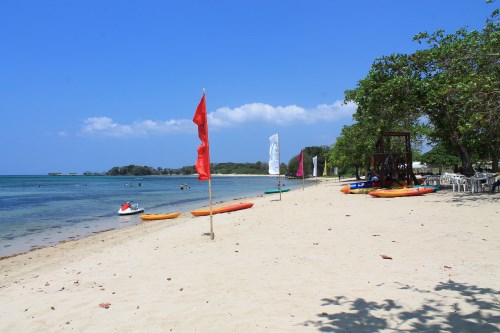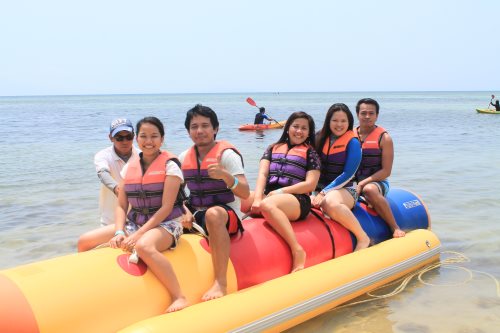 We ended the day with so much fun. It was all because of the place but with the interesting people we were with.