There are two ways to enjoy your visit in Taal Volcano Main Crater. You can take the regular tourist trail, and then enjoy a panoramic bird's eye view of the crater or hike your way up [then down] via the Secret or Kalawit (Calauit) Trail, and then witness not just the beautiful panorama of the lake but also experience the warmth of the sulfonated water.
How to get There
Board a Tanauan-bound bus at Buendia Bus Terminal in Pasay City. The fare ranges from ₱90 to ₱100. From the bus stop in Tanauan City, take a tricycle (₱15) to the jeepney terminal, and then look for a Talisay-bound jeepney. The Tanauan-Talisay jeepney ride costs around ₱23.
If you are coming from Tagaytay, take a jeepney from Olivares to the Peoples' park then alight at Ligaya Drive. Jeepneys and tricycles are available to bring you to Talisay City in Batangas.
From Talisay, you can rent boats that bring you to Taal Volcano.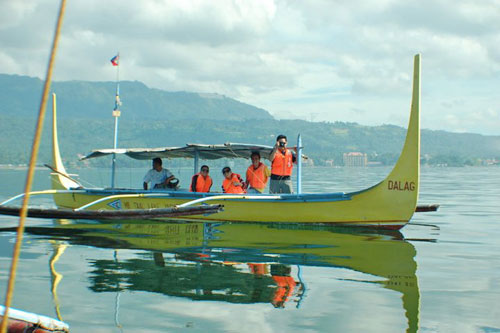 Via Regular Tourist Trail
You can look for any boat for rent at Talisay market. A boat ride to the island volcano costs around ₱1,500 to ₱2,000 for six to eight individuals. You also need to allocate ₱50 for the environmental/entrance fee (per person), ₱350 for your tour guide (per group), and ₱350 for the horse rent (per pax if you think you can not endure the trek).
To avoid the hassle on finding your boat, you can contact Kuya Angelo though his mobile +63 919 728 0514 to book in advance.
Since the trail is very evident, you can opt not to get a tour guide. Also, I don't suggest a horse ride for some personal reasons. I don't advocate using animals for transport, by the way.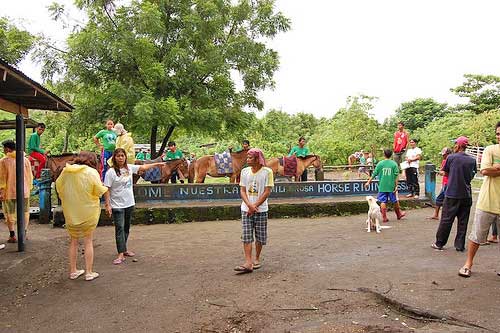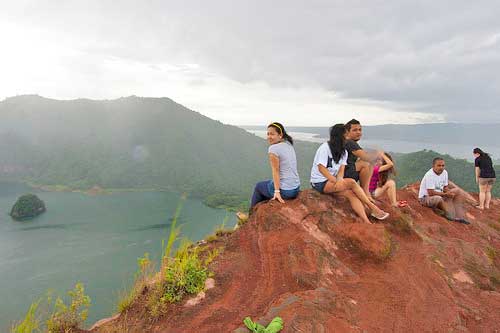 Via the Secret Trail or Kalawit (Calauit) Trail
The Secret Trail or the Kalawit trail leads tourists to reach the inner lake. From Talisay City, take a tricycle to Taal Lake Yacht Club where you can rent a boat and get a guide to the main crater.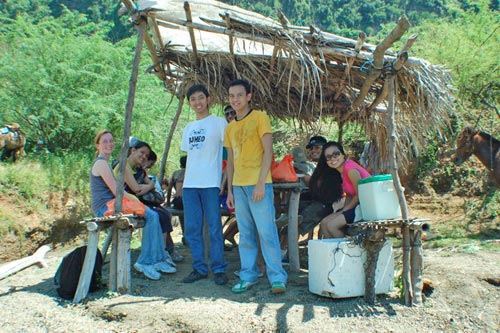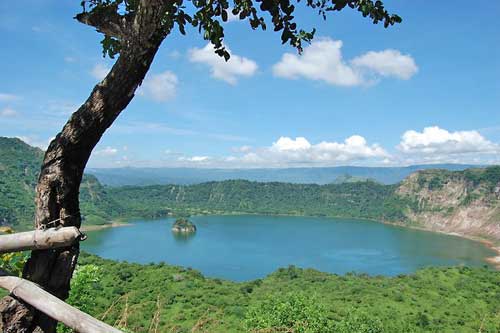 The boat that can carry up to 5 individuals costs around ₱3,800 (for walk-in) or ₱2,900 (if prepaid). The guide fee is ₱350 per group, the landing fee is ₱50 per boat, and the tourism fee is ₱50 per individual. Contact Sir Peter at +63 917 838 3726 to book in advance and avail the prepaid rate for the boat rental.
If you want the resort to prepare your meal, you can contact them directly.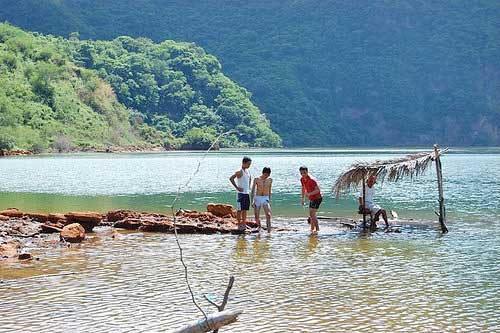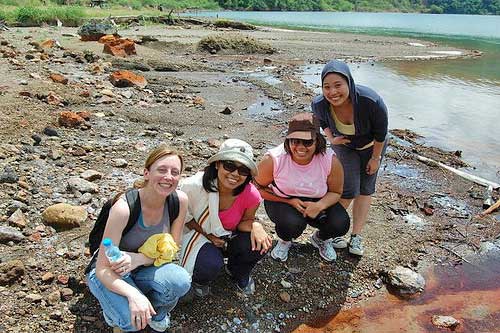 Important Tips and Reminders
The trek will eat 3-4 hours of your time each way, depending on your  speed. So bring enough quenchers (water and juices).
The best time to hike is early morning. The trail is barely shaded.
Wear comfortable clothes and appropriate footwear. Don't forget to put on something for sun or rain protection.
You can bring your packed lunch.
Always bear in mind the travel motto: "Kill nothing but time. Take nothing but photos. Leave nothing but footprints."
You can take a side trip to Tagaytay and have your dinner in the highlands.