We never expected that our confoundment still had a part 2. The Grand Palace was already the perfect stunner but the Temple of the Reclining Buddha (commonly Wat Pho or officially Wat Phra Chettuphon Wimon Mangkhlaram Ratchaworamahawihan) still marveled us. Though not equally overwhelming and dazzling, the temple offered some great three-dimensional artwork and excellent masterpieces.
The Reclining Buddha
The most visited attraction within the Wat Pho compound is the Reclining Buddha (Phra Phuttha Saiyat or Phra Non). It depicts Buddha's parinirvana which means the death of an enlightened being. The 46 meters long by 15 meters high Buddha image's core was made of brick then covered by a layer of plaster before it was coated with gold leaf. The soles of its feet indicates the 108 auspicious symbols of a Buddha which were inscribed in mother-of-pearl.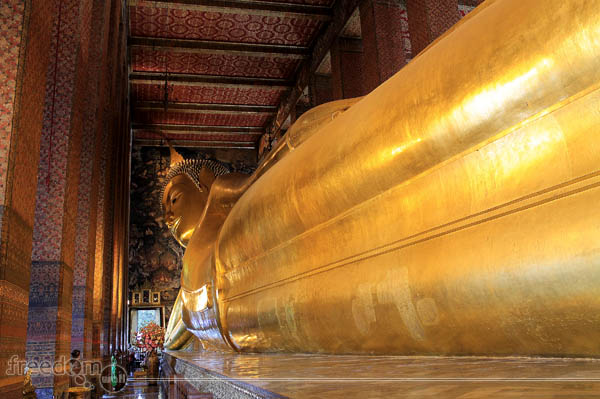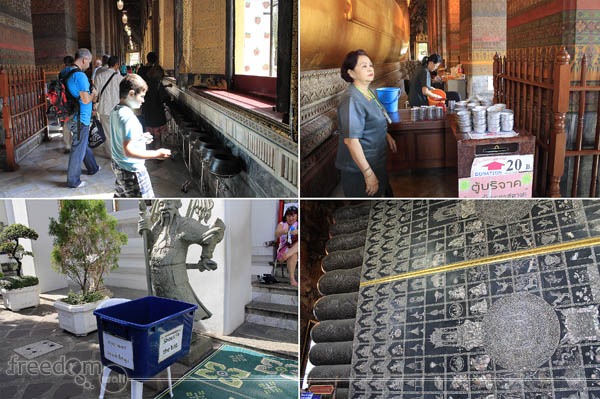 Also found in Wat Pho is the ubosot or the ordination hall which principal Buddha image is Phra Buddha Deva Patimakorn. It seats on the top of the three tiered pedestal. Some relics of King Rama I are kept under the pedestal. Seated on the middle tier are images of the Buddha's two leading disciples, while the statues of the eight Holy Priests stand on the lowest pedestal.
[one_half]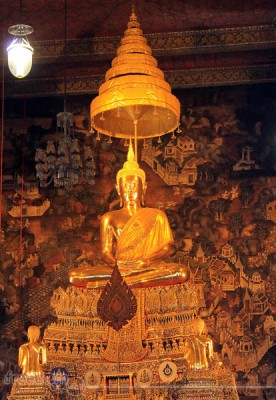 [/one_half] [one_half_last]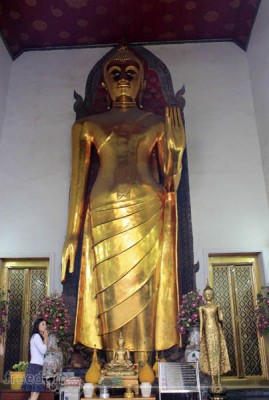 [/one_half_last]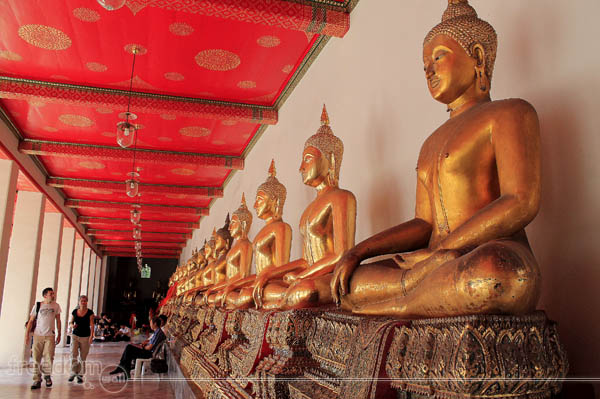 The Art and the Architecture
The temple grounds is composed of impressive halls, complex chedis, unique cloisters, and majestic Buddha statues. The temple interiors are painted with carefully crafted Buddhist murals.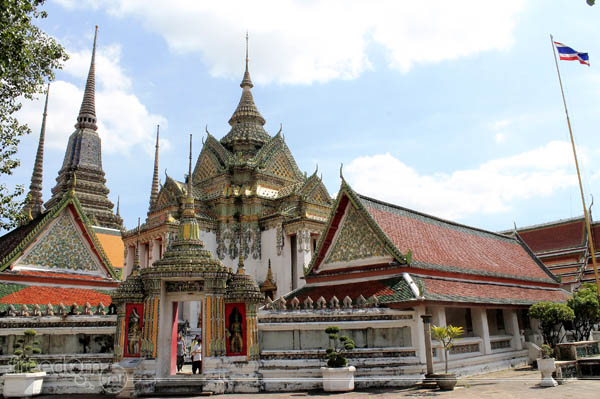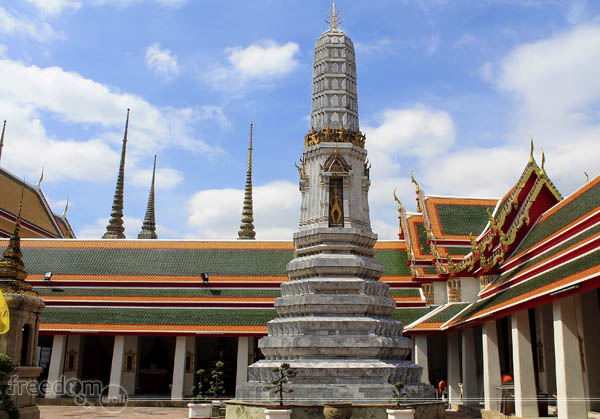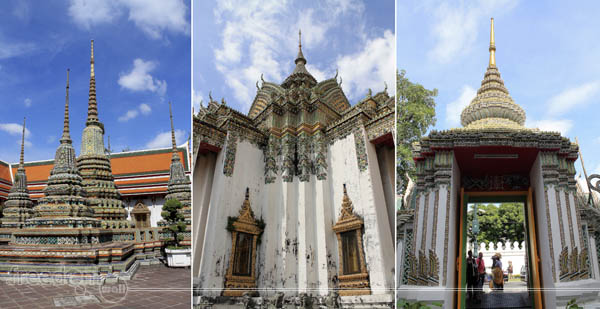 Important Reminders
The entry pass to the temple costs TH฿100 as of November 2013.
Some areas requires you to take off your shoes or sandals.
If you want visit Wat Pho after visiting the Grand Palace, take Chao Phraya Express boat to Tha Chang Pier, visit the Grand Palace then walk to Wat Pho.
You can also take a bus number 508 from Sukhumvit, Ploenchit, or Siam Square.