Online shopping is a lot convenient than personal shopping especially for gadgets. Because aside from the internet accessibility to search for the complete specifications, you can instantly browse for peer reviews and feedback. Though you do not have the grasp of the product you wanted to buy which I guess is also essential for decision-making, the savings you got from fare-free shopping and the detailed reviews are enough to compensate it.
I have enlisted below some of the trusted online gadget stores.

A GoNegosyo 12 Young Entrepreneurs 2011 awardee, KimStore bears a Multiply's Trusted Business seal. Kimstores sell variety of gadgets and brands – from mobile phones and accessories, tablet PCs, media players, cameras, gaming consoles, etc.
Camera Problems? Jeptall has the solutions from batteries and lense varieties. Jep's House of Gadgets is also known for their cheap point-and-shoots and DSLR cameras. They also operate a shop at Robinsons Forum (former Robinsons Pioneer) in Boni, Mandaluyong City.

Lazada claimed to be the world's largest online shopping mall. They have online shops based in Indonesia, Malaysia, Thailand, Vietnam, and the Philippines. Lazada sells gadgets like cellphones, computers and accessories, music players, cameras and appliances like TVs, Refrigerators, and other small appliances, books, and toys. Discounts are also also spotted anytime on selected products. Lazada offers Cash on Delivery (COD) payment scheme.

ebuyStore sells cameras and accessories, game consoles, storage drive, cellular phones, etc. Payment schemes are flexible wherein they accept credit cards using Paypal or by swiping, cash installments, GCash, Smart Money, and Bank Deposits.

Widget City is a one stop online shop for cameras (point-and-shoot and DSLR) and accessories, tablet PCs, mobile phones, and many more.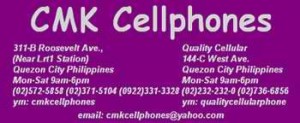 They have the solution of your mobile, laptop, tablet PC, headphones, speakers, and camera problems but of course, in equivalent monetary compensation. You can also choose from the variety of brands they sell.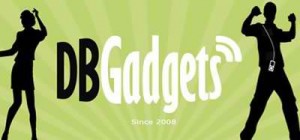 DBGadgets has several options for you to gear up. Visit their online shop, browse your desired product, then make an order. Be sure to have your payments ready to avoid disappointments on both parties.