Previously, you have the iTunes app pre-installed in your Mac or iOS device (iPod, iPhone, iPad) but you do not have the access to its premium contents. I mean, you are willing to pay but Apple is not willing to sell these contents to users that reside in the Philippines along with other Asian countries. Thus, iTunes media store is not made available to these locations.
But recently, Apple Inc. announces the launch of the iTunes media store in Hong Kong, Singapore, Taiwan, Brunei, Cambodia, Laos, Macau, Malaysia, Thailand, Sri Lanka, Vietnam, and the Philippines. Residents of the mentioned countries can now purchase songs, music albums, and music videos and rent or buy movies of their choice.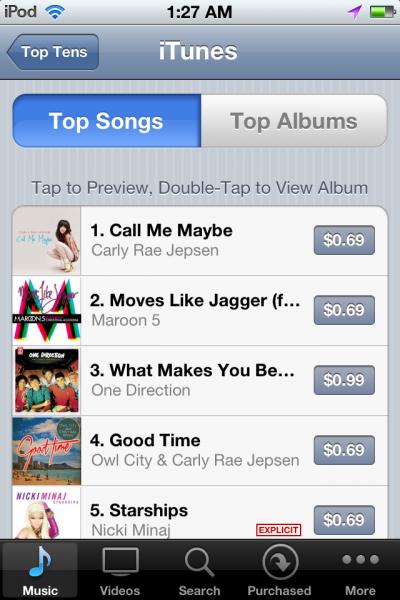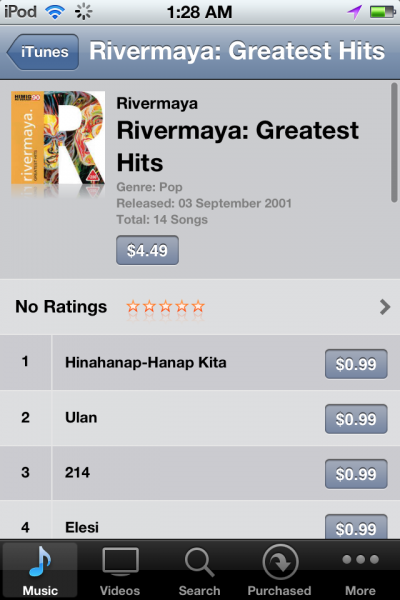 Now that these contents are made available for sale in the country, I doubt for it making a good sale. I am not a market analyst but looking at its prices — songs costing $0.69 – $0.99 (around ₱30.00 – P40.00) — many of us would rather search the internet and get the songs we like for free. You also have an option to buy a complete album, the one I checked – Rivermaya: Greatest Hits with 14 songs, costs $4.49 (₱190.00) which may sound cheaper that the CD sold in music bars. The difference may compensate the CD and album cover price, that's at least a wild guess. So it may be wiser to buy a complete album than buying a single song. Music videos, on the other hand, can be acquired by as much as $1.49.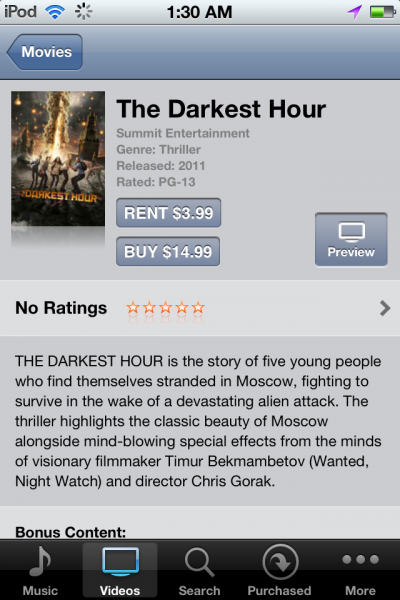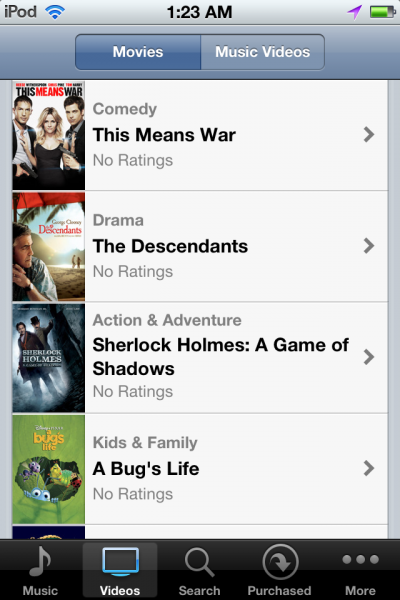 Movies can be rented, say for example, the 2011 Darkest hour rent is $3.99 (₱170.00) which is very expensive. Renting a movie in iTunes allows you to watch (stream) the movie but you can not download for peer distribution. Downloading a movie means buying it and it cost around $14.99 (₱640.00) for an HD quality.