There are lot of smartphones competing in the market. For the first quarter of 2013 alone, five major flagship phones were released. Blackberry made a big return with its Z10. Sony trailed closely with the dust- and waterproof Xperia Z. LG stayed on the competition bearing the Optimus G flag.  The Taiwanese manufacturer recently surprised the gadget enthusiasts with HTC One ultrapixel. Samsung, on the other hand, wowed the world with Galaxy S4. Of course, we can not negate the existence of iPhone 5 and Nokia's Lumia920 which were launched in the previous year.

These smartphones have their own signature features but may have an equivalent in the competition. To mention one instance, in the capacitive touchscreen technology, some used IPS, others had Super LCD3, and then there are also TFT and Super AMOLED. They are named differently but of comparable features.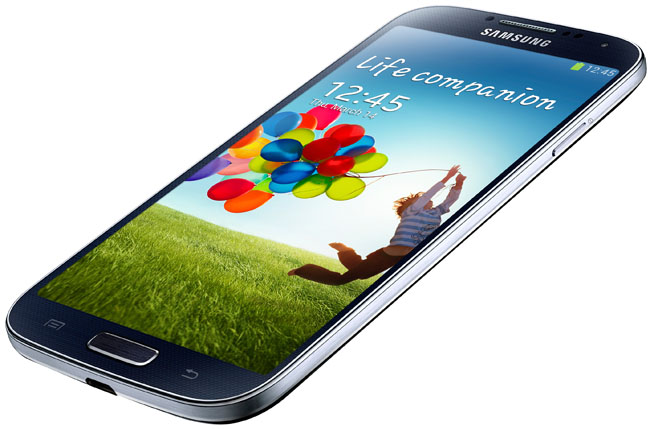 To remain in the competitive advantage, Samsung released Galaxy S4 packed with features which cannot be found in other existing mobile devices. These features include:  Dual Shot and Cinemagram, Air Gesture, Air View, Smart scroll, Smart Pause.
[marker]Dual Shot[/marker] is a camera mode of the S4's 13MP rear and 12MP front cameras. It allows both cameras to take shots simultaneously and merge or stitch those photos. For now, this is Samsung exclusive but there are rumors that such feature will be offered by iPhone 5S (maybe of different branding). Cinemagram, on the other hand, allows you to create animated photos in GIF format.
Wave your hand in front of the screen and you can scroll your gallery and web pages. This feature is called [marker]Air Gestures[/marker] which allows contact-less scrolling.
[marker]Air View[/marker] lets you hover your finger over the screen to zoom images, read a message, or preview a story. [marker]Smart Scroll[/marker] is also a Galaxy S4 exclusive that enhances your browsing experience. Just tilt your Galaxy S4 while browsing then you can scroll through the page.
Finally, [marker]Smart Pause[/marker] worth a score. This allows the S4 to pause the playing video when you are not looking at it and plays automatically when you return your eyes to its screens.
Samsung Galaxy S4 also edges other smartphones on its league in terms of CPU speed, pixel density rating of 441 ppi (slightly surpassed by HTC One at 469 ppi), and battery capacity (S4 has 2600 mAh).
The Galaxy S4 has three variants; GT-I9500 – Exynos 5 Octa 1.6 GHz without LTE, GT-I9505 – Snapdragon 600 1.9 GHz with LTE, and SHV-E300S – Exynos 5 Octa 1.8 GHz with LTE. The SHV-E300S version is offered only Korea and is dubbed as the fastest smartphone in the planet.
[video_embed][/video_embed]