Nearly a month after the unveiling of the company's newest flagship smartphone, the Galaxy S4, Samsung introduces another phablet series that combines both the viewing convenience of a tablet and the portability of a smartphone, the Galaxy Mega.
Galaxy Mega comes in two versions; the bigger yet thinner 6.3 version and the smaller and lighter 5.8 version.
We are aware of a great potential in the bigger screen for extensive viewing multimedia, web browsing, and more. We are excited to provide another choice to meet our consumers' varying lifestyles, all while maintaining the high-quality features of the award-winning GALAXY series.

-JK Shin, CEO and Head of IT & Mobile Business, Samsung Electronics
Both version offers the newest Samsung features like Group Play, Samsung WatchON, Samsung Link, S Translator, and ChatOn.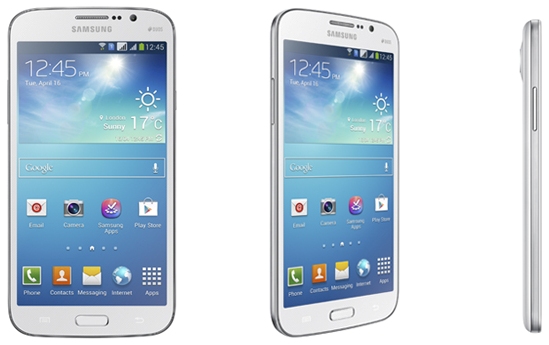 Galaxy Mega 6.3 and 5.8 are both bundled with 8-megapixel rear and 1.9-megapixel front cameras that are capable of capturing "Drama shots" (a feature that merge continuous shots) and other camera modes like "Sound and Shot" (captures 9 seconds of sound and voice together as the picture), Rich Tone, and more.
Shipping starts this May in Europe.
Below is the comparison of Galaxy Mega 6.3 and 5.8 versions.