Though Ayala Triangle is just a short walk away from our office, I rarely take a stroll in the park. A friend invited me one Thursday morning (after our shift) for breakfast at Ayala Triangle. Even though we were unsure if there's an open restaurant that time of the day (7:30AM), we still headed on the area. Lucky us, Chef's Lau's Pugon Roasters were already serving breakfast to their guests.
Chef Lau's Pugon Roasters serves breakfast from 07:00AM to 10:30AM. During these hours, only breakfast meals are available.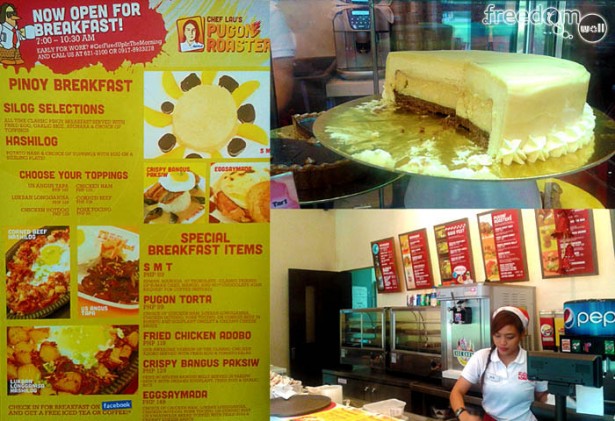 My friend asked for their best seller and she was told, the US Angus Tapa – so she reluctantly ordered it while I ordered the Crispy Bangus Paksiw (fried bangus with paksiw souce served with garlic rice, tomatoes, and sunny side up). Just note that they used a really sour vinegar for their paksiw sauce, some of you may not like it, but it was perfect for me. It's just a matter of preference.
They also successfully enticed us to add Queso de Bola Cheesecake to our bill. Well, they didn't disappoint us – it was an awesome treat.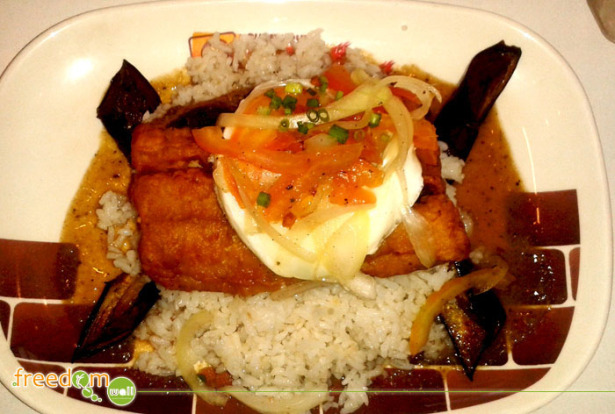 It may be inconvenient for some but I was quiet impressed with their BYOB (bring your own baunan a.k.a. lunchbox) practice wherein you have to bring your own containers for your take out orders. If you don't BYOB, you'll pay an additional ₱5.00 take out charge.
In the photo below, only US Angus Tapa is available during breakfast hours.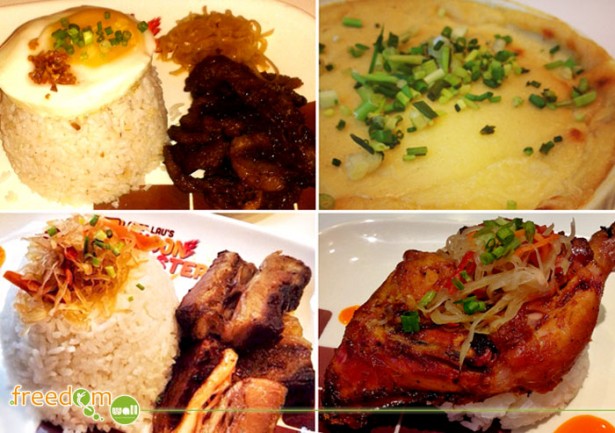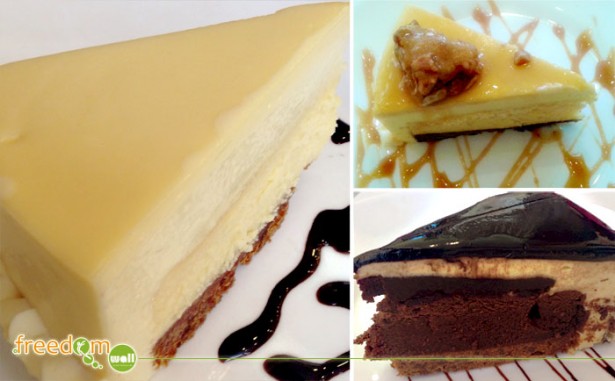 If you happen to visit Ayala Triangle for a stroll or a short jog, you can treat yourself at Chef Lau's.
Chef Lau's Pugon Roasters Information:
Address: Ayala Triangle Gardens, Ayala Avenue, Bel-Air, Makati
Operating Hours: Mon – Sun, 07:00AM – 10:00PM
Contact Number: (02) 621-6100