A friend, Marx of Marxtermind.com, invited me to a weekend Pangasinan tour with 2000-peso budget. I wasn't skeptical in accepting the invite but had kept my expectations low. I didn't expect to see something wondrous and didn't reckon something pristine (Oops! Am I giving you clues?). Anyway, whenever I get travel invites, I undoubtedly give my nods without any presumptions, because, at the end of the day, it is the people you meet and the people you share the experience with matters the most.
We spend the first half of Saturday travelling. We left Manila at 4AM and arrived in Alaminos City, Pangasinan at 9AM. We boarded a jeepney bound for Burgos and reached Cabongaoan beach by lunch time, where we spend the quarter of our Saturday. And yeah, the 5-hour bus ride, the 1-hour jeepney travel, and the 1-hour rough tricycle transport were all completely compensated when we saw the serenity of Cabongaoan beach front.
We transferred to Tambobong, where we decided to spend the night, later that day. Of course, we took another 30-minute bumpy and dusty tricycle ride.
Seeing Tambobong beach, the peculiar and spiky rocks, and the floating tiny island from afar vexed our adventurous cells.
The excitement overcame the disappointment caused by the caretaker who gave our reserved accommodation to another group. Good thing that she referred us to the accommodating and caring family who allowed us to rent two of their rooms. For 2500 pesos, the six of us stayed in two spacious rooms. Kuya Rommel and Ate Venus Conejar, the homeowners, cooked our meals, served us like we were part of the family, and arranged a boat for us.
Sunday morning after breakfast, we proceeded with our boat transfer to Culebra (Collibra) Island, others spell it Collibra while some locals call it Snake Island. According to Kuya Rommel, the island was formerly nested with the poisonous sea snakes or "walo-walo". But now they're goners – may be due to frequent tourist arrivals that ward them away.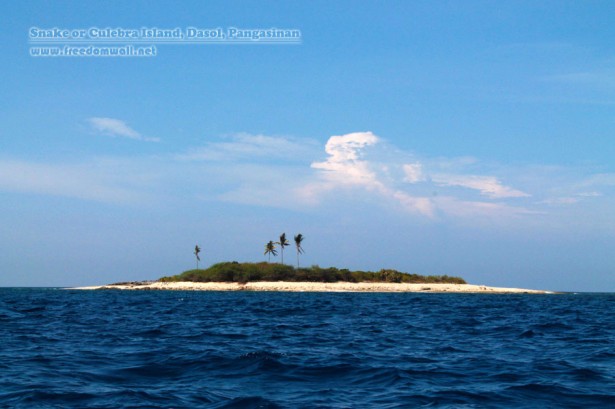 From afar, you can also see three coconut trees but up-close, they were actually four. The rest of the island's flora populace are grasses and some unknown shrubs.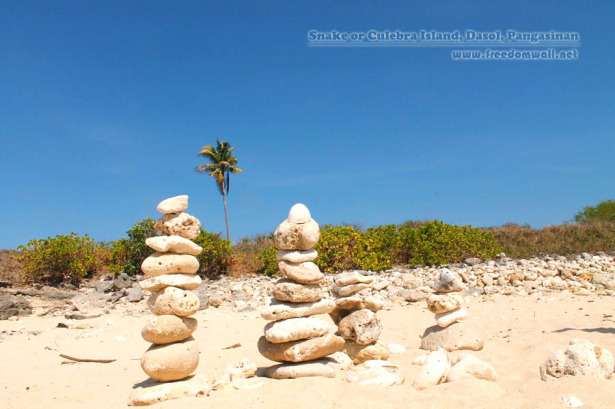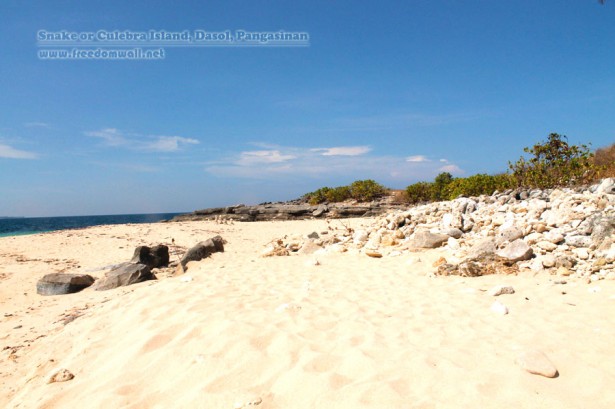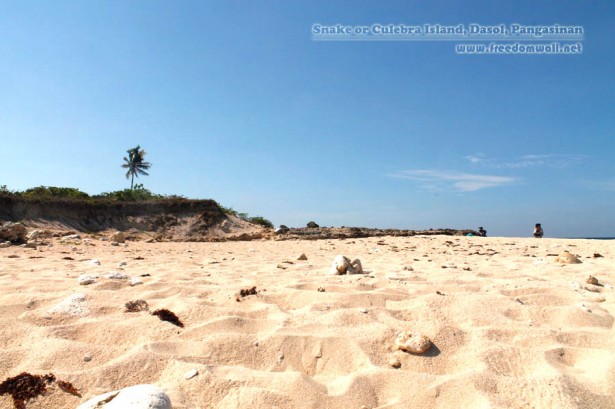 The white and ivory sands, limestones, and the serrated-surfaced rocks decorated the coastal terrain of Culebra. The sea was so clear and taintless that you can almost see the details of the corals below. The sun, on the other hand, was perfect for tanning wherein we got the warmest sun kiss ever.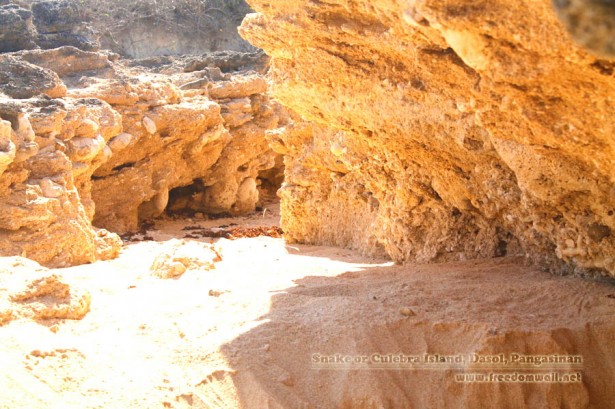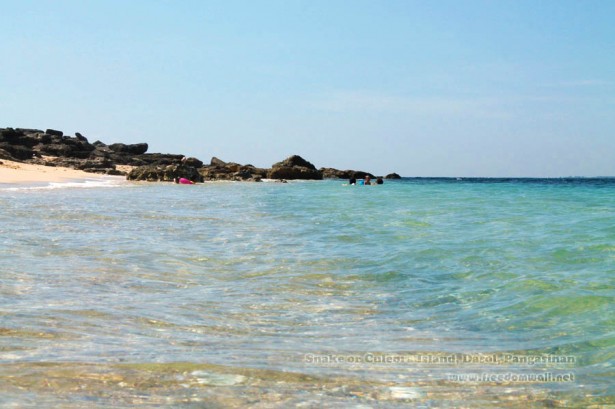 If you plan to visit Culebra (Collibra) Island, make sure to bring your own snorkel or diving glass to see more of its underwater wonders. Our next stop was Cabacungan Cove and Osmeña Cave and the story will be told in my next issue.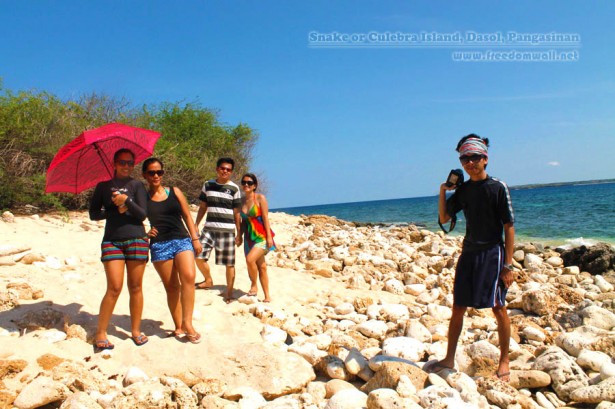 [toggle title="Read more about our Burgos + Dasol, Pangasinan Tour" state="opened"]
Getting the Warmest Sun Kiss at Culebra Island, Dasol, Pangasinan
[/toggle]