My first visit to Baguio was unplanned, and I only had a day to complete my tour. My work schedule ended at 6:00 of Saturday morning. I was on a night shift, so I had to sleep first before going to any trip.
I allocated my entire Sunday to tour around the city and cross out the spots on my list. Before heading for the solo jaunt, I did some research. I looked for places that are approximately close to the downtown.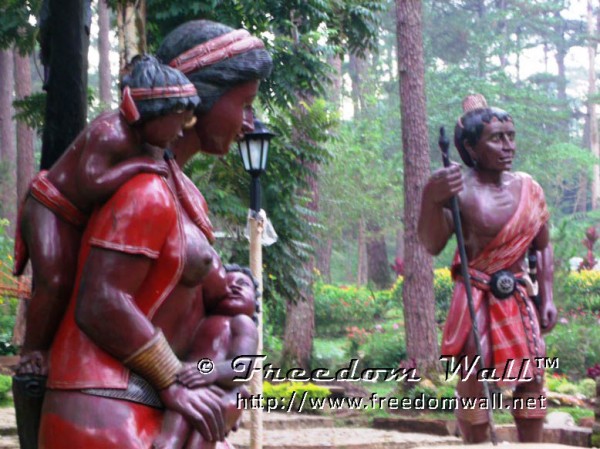 On my list were: Baguio Cathedral, Baguio Botanical Garden, The Mansion, Wright Park, Mines View Park, Good Shepherds Convent, Port del Pilar or the Philippine Military Academy, Camp John Hay, Tam-Awan Village, Our Lady of Lourdes Grotto, and Burnham Park.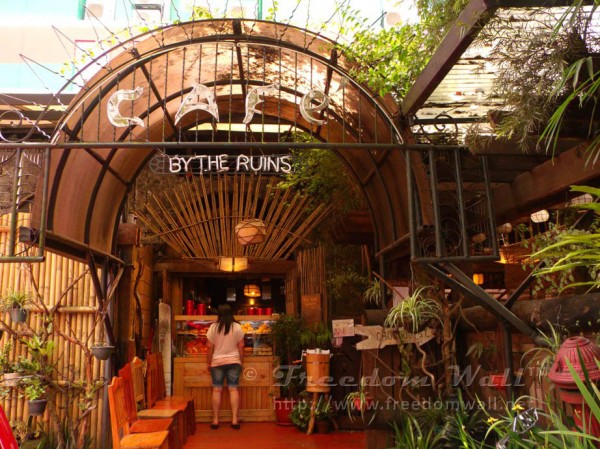 Below is the itinerary I followed during the tour. It was different from my original plan, though. I actually made some changes to accommodate other interesting sites, and in order for me to witness the graduation ceremony of the Philippine Military Academy (PMA), which was schedule in the morning. I suppose to visit PMA in the afternoon.
One Day Itinerary
10:00PM – Victory Liner bus from Pasay City Terminal [previous day]
04:50AM – Arrival in Baguio City, and then a short walk to session road.
05:15AM – Baguio Cathedral visit.
05:30AM – Breakfast. I planed to have it at Café by the Ruins , however, I had no idea about their opening schedule, so I settled at a local cafeteria.
06:10AM – Ride a jeepney to botanical Garden. The jeepney that will bring you to Botanical Garden is the same jeepney that will lead you to Good Shepherds Convent, Mines View park, and Wright Park. The route stated below the windshield is BAGUIO-PLAZA-MINES VIEW v/v which terminal is located at Mabini Street.
06:25AM – 07:00AM – Stroll around the Botanical Garden.
07:00AM – 07:30AM – Photo ops at The Mansion. The Mansion is walking distance (I spent 10 minutes) away from Botanical garden.
07:30AM – 8:30AM – Walk around the Wright Park, which is right in front of The Mansion. You can also rent a pony at 300 pesos per hour or 200 pesos for a half hour ride. 
08:30AM – 9:30AM – Picture taking at Mines View Park.
09:30AM – 10:00AM – Buy some bring-home presents at Good Shepherds Convent, which is a walking distance away from the Mines View.
10:00AM – 12:00PM – Port del Pilar (Philippine Military Academy). You can journey through the history of PMA just by viewing the galleries at the PMA museum.
12:00PM – 01:00PM – Lunch. Try to drop by at Café by the Ruins.
01:00PM – 03:30PM – Camp John Hay. You have an option to take your lunch at Camp John Hay. From PMA, you can ride a jeepney that travels back to the city. This will pass Camp John Hay (Ayala Hub side).
03:30PM – 04:30PM – Witness the wonder of Tam-Awan Village, the garden in the Sky.
04:30PM – 06:30PM – Lourdes Grotto. Have a 252-step hike to the Lourdes Grotto, and then say a prayer.
06:30PM – 7:30PM – Burnham Park. Stroll around, go boating, rent a bike, and buy some souvenirs.
07:30PM – 08:30PM – Dinner
08:30PM – 10:30PM – Wander around the Session Road and SM City Baguio.
10:30PM – Bus back to Manila
If you choose to commute in your city tour, I have prepared a guide for you.  Please visit the article entitled; "How to commute in Baguio". During my trip I spent less than a hundred pesos [for transportation] to tour around the city.