I was back after 12 years. The port looked really different and I couldn't find any familiar edifice. There were no foreign traces nevertheless, still I felt 'twas my first. Though a ride along the hilly terrain caused me deja vu.
It was 2003 when I first stepped Bohol for a Regional Schools' Press Conference and I didn't have any follow up visit after that. So after more than a decade, I felt I wasn't been there before.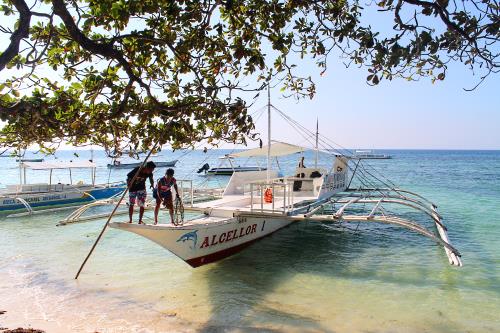 My purpose wasn't an island tour but a staycation in Alona Beach, the province's priced beachfront. Situated in almost the farthest end of Panglao Island, reaching there would take an hour. It wasn't all because of the travel time but the waiting time. Jeepneys that ply the Tagbilaran-Panglao route were not that frequent. Since I knew no other transport means, I patiently waited.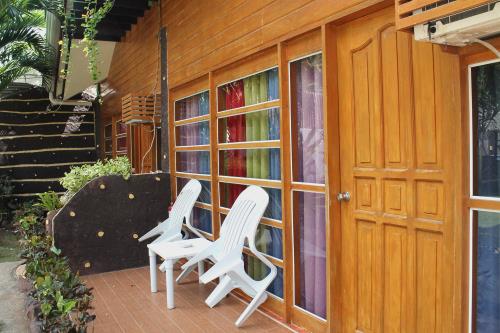 I checked in at Alona Hidden Dream Beach Resort. It is not located along the beachfront. I didn't find it a downside, though. The classy rooms with both modern and native touch compensated the shortcomings, if any.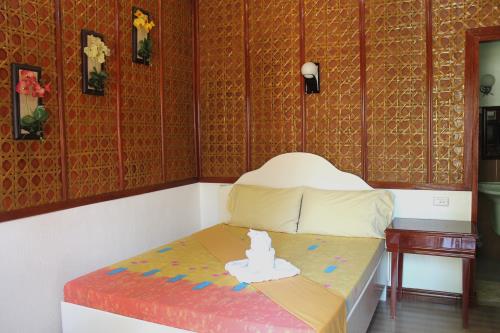 Bathrooms were spacious, the walls were adorned with intuitive local designs, but the linens were of mediocre quality. There was a nice pool too, and guests weren't interested in it. Hence, it was all mine.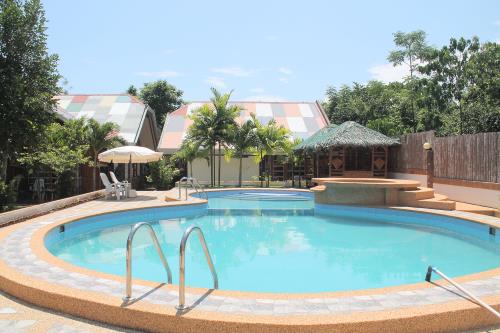 A decent and reliable WiFi connection was also provided as complimentary. The food at the restaurant were quite pricey but options were available at the neighborhood.
The beach was 5 to 10-minute walk. At high tide, the water reached the concrete sea wall. There was very little space compared to that of Boracay but the development is near peak. Spaces ran out for commercial use. The beachfront was almost gone.
Island hopping boats swarmed the water in front of it, clearly unimpressive.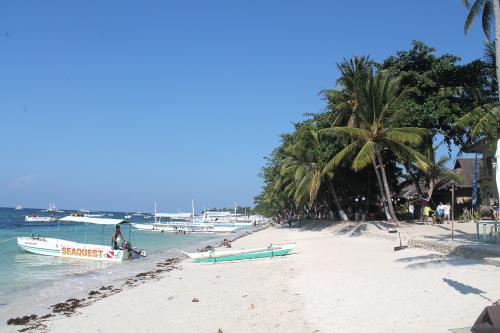 The eastern end, however, was interesting. Henann, the resort, was not delinquent in maintaining the fronting strip. The beach beds were for Hennan guests' use only but outsiders can also frolic in the spacious shore.
Something was worth changing and protecting in Alona Beach, Panglao. Hope the local government and resort operators would take action.