PayMaya, the country's leading digital financial technology provider, partners with the Department of Transportation (DOTr) and the Land Transportation Franchising Regulatory Board (LTFRB) to provide a cashless fare collection or payment system for public transportations. The partnership also provide additional livelihood opportunities to drivers and operators of Public Utility Vehicles (PUVs) as quarantine restrictions begin to ease in some parts of the country.
PayMaya issues QR scan-to-pay capabilities via its mobile app to various taxi and transport operators and their drivers. The QR codes enables them to collect fares contact-free and cash-free. The operators and drivers also have access to a digital financial account that they can use for everyday transactions, such as bills payments, airtime load reloading, and sending money to friends and family.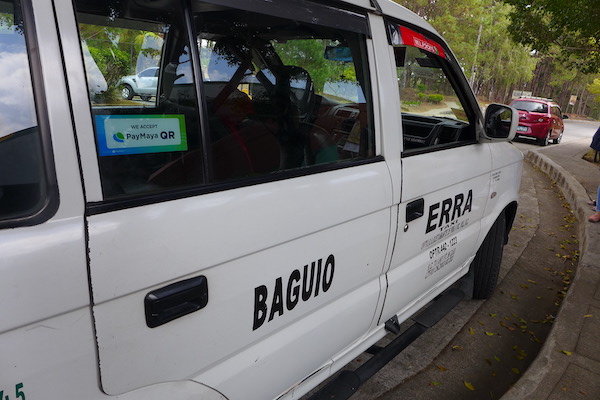 As transportation services resume in areas under General Community Quarantine (GCQ), the LTFRB recently issued guidelines mandating taxis and Transportation Network Vehicle Service (TNVS), such as Grab, to adopt cashless payments such as PayMaya as a measure to help curb the further spread of COVID-19.
"Cashless payments particularly in taxis and TNVS vehicles is part of our new norm, and we are glad that our drivers and operators have easy and convenient options such as PayMaya so that they can quickly implement this solution for the safety and benefit of their riders."

LTFRB Chairman Martin Delgra III
PayMaya Solutions
In the near futures, drivers and transport operators may become capable of receiving contactless payments through credit, debit, and prepaid cards. This option is possible using the tap-to-pay technology and other digital payment solutions of PayMaya.
For easy distribution of salaries and incentives, operators may also utilize PayMaya's PayOut disbursement solution. The payouts go straight to their drivers' PayMaya accounts.
In the past, PayMaya has also partnered with bus and taxi companies in Metro Manila, Baguio, and Cebu. The partnership enables transportation facilities, such as the Araneta Bus Port, to accept cashless payments through credit cards, debit cards, and scan-to-pay QR codes.
Alternative livelihood opportunities for faster recovery
On top of helping drivers accept cashless payments, PayMaya will also soon enable them with additional livelihood options. Using their PayMaya accounts, drivers can do airtime load purchases, bills payment, and even send remittances. They can offer these services if they operate a sari-sari store or any physical store. More offerings are available with PayMaya's upcoming products and services
"In the 'new normal', we must help everyone adapt to new and safer ways to lead our lives, and that includes the transportation industry. PayMaya is proud to support the government and transport operators not just in helping them accept contactless payments, but to chart the path towards their full recovery as well"

PayMaya Founder and CEO Orlando B. Vea
As the entire country conforms to the changes caused by the COVID-19 crisis, digital and contactless payments will become not just a must but a strategic advantage for businesses in order to quickly recover.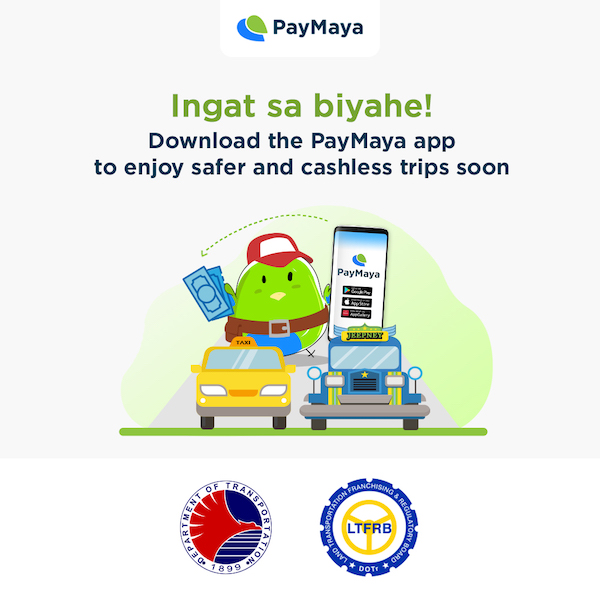 To know more about PayMaya's products and services for businesses and merchants, visit http://enterprise.paymaya.com.
About PayMaya
PayMaya is the only end-to-end digital payments ecosystem enabler in the Philippines with platforms and services that cuts across consumers, merchants, and government. Aside from providing the payments acceptance for the largest e-Commerce, food, retail and gas merchants in the Philippines, PayMaya is enabling national and social services agencies as well as local government units with digital payments and disbursement services.
Through its PayMaya app and wallet, it is providing millions of Filipinos with the fastest way to own a financial account with over 40,000 Add Money touchpoints nationwide, more than double the total number of traditional bank branches in the Philippines combined.
Its Smart Padala by PayMaya network of over 30,000 partner agents nationwide serves as last mile digital financial hubs in communities, providing the unbanked and underserved with access to services.