Do you have a PayMaya account? If not, then I suggest that you create one. Because in this blog post, I list the beneficial, convenient, and awesome things that you can do with your PayMaya account.
To create an account, download the PayMaya app from the Google Play Store or Apple AppStore. Use my invite code, 3GYF5LG, and receive a 50-peso sign up bonus when you upgrade your account.
PayMaya, by the way, is the digital financial services arm of Voyager Innovations. Voyager, on the other hand, is the only financial technology (FinTech) firm in the Philippines that offers integrated consumer and merchant payment solutions with the widest branch network. It is the first to give millions of Filipinos an e-wallet that allows them to pay cashless transactions at any time of the day, anywhere in the world, and from any device.
Without further ado, here are the important things you can do with your PayMaya account.
Buy prepaid load and lifestyle vouchers
You do need to go out and visit your suking tindahan to purchase prepaid credits or load package for your cellphone. At the comfort of you homes, just open the PayMaya app, and then purchase a prepaid load at your desired amount. It is not only comfortable and secure, but you can save as well. All cellphone loads automatically get 5% discount when you buy it using PayMaya.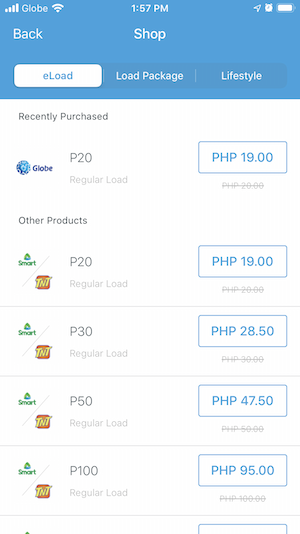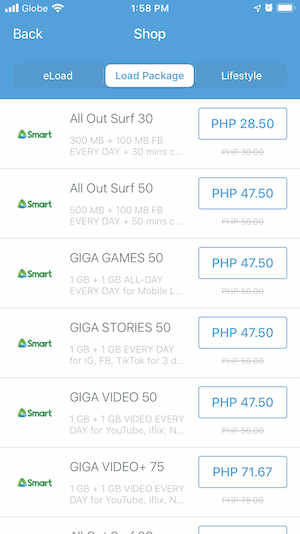 Settle your bills, avoid long queues
In the current times, when social distancing is the new normal, it is very gratifying to know that PayMaya exists to make our lives a lot easier. With your PayMaya account, you can pay your utility and credit card bills, insurance or investments dues, and even Pag-ibig housing loans.
You do not need to leave your house to make the payment using PayMaya. You only need a mobile device with the PayMaya application installed, a funded PayMaya account, and an internet connection. Viola! Stay at home worry-free!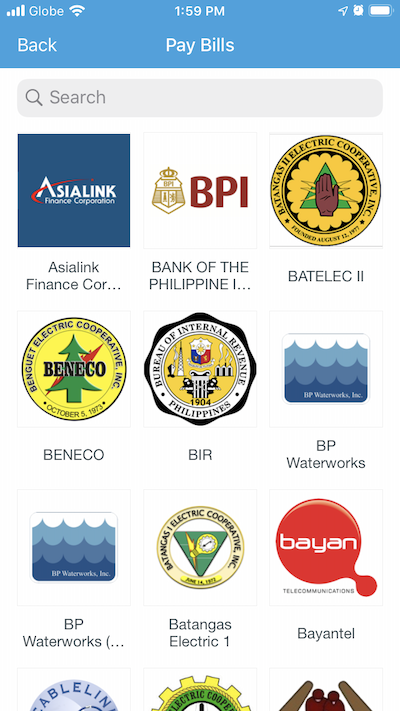 Scan to Pay
When the COVID19 pandemic is over, one of the first things you will probably do is shopping for personal essentials. You will head to your favorite boutique or mall, and then fill your shopping cart with lifestyle or personal care products. New set of clothes, new pair of shoes, or a necessary appliance may be on your shopping list, too.
Since we are introduced to a new normal, you probably avoid paying cash to lessen possible physical contact. That's where PayMay comes in. With its scan to pay feature, all you have to do is scan the PayMaya code on the counter, and then settle the transaction using your cellphone. It is convenient, safe, and contact-free.
Transfer or send money to anyone, any bank, or any mobile payment systems
Send money to your loves ones, family, or friends, whether it is for support or payment. As long as the receiver has PayMaya, bank, or mobile payment system account, you can transfer money securely and worry-free. PayMaya also allows you to send money to someone and let him/her claim the money from any Palawan Express Pera Padala and Palawan Pawnshop branches.
As of this writing, the money transfer fee to any PayMay account or bank is free.
The following banks are supported by PayMaya:
Allbank, Inc.
Asia United Bank (AUB)
BDO Unibank
BPI Direct BanKO
Bangko Mabuhay (Rural Bank)
Bank of Commerce
Bank of the Philippine Islands (BPI)
CTBC Bank
Cebuana Lhuillier Rural Bank
China Bank Savings
Chinabank
Development Bank of the Philippines
Dungganon Bank
Eastwest Bank
Equicom Savings Bank
ING Bank
ISLA Bank
Landbank of the Philippines
Malayan Bank
Maybank
Metrobank
PNB Savings Bank
Partner Rural Bank (Cotabato)
Philippine Bank of Communications
Philippine Business Bank
Philippine National Bank (PNB)
Philippine Savings Bank
Philtrust Bank
Philippine Veterans Bank
Quezon Capital Rural Bank
RCBC
Robinsons Bank
Security Bank
Sterling Bank of Asia
Sun Savings Bank
UCPB
UCPB Savings Bank
Unionbank
Wealth Development Bank
You can also send money to the following payment systems and FinTech companies:
DCPay Philippines
GCash
OmniPay
Pay your online transactions
Do you shop online but do not have a credit card to settle your payment? Then worry not! PayMaya got your covered. Whether you buy an application from app stores, skins for your Mobile Legend characters, or other digital goods or shop for your next OOTD, rooms decor, or recipe, PayMaya is there to have them paid. From the checkout option, you can either choose to pay with PayMaya (if offered) or use your PayMaya virtual or physical card.
And if you are lucky, you may receive a cashback. PayMaya offers cashback promotions from time to time, so watch out for those rewarding offers.
You can probably argue that you can always use cash on delivery (COD). However, the COD option isn't always offered, especially for digital goods and services.
Share your blessings, Donate
During these difficult times, many of our countrymen are struggling to make ends meet. So if you have extra, maybe you can share some to those who are in need. You do not need to go out and distribute relief packs yourself. You can donate your monetary help to trusted organizations who can facilitate distribution to the most affected sectors.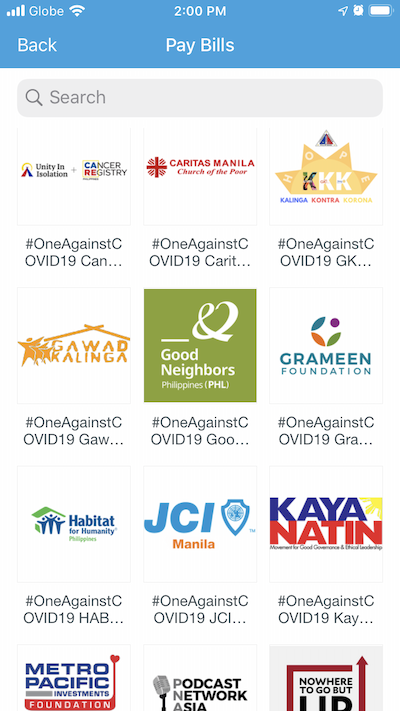 Just open your PayMaya app, tap Pay Bills, and then select an organization whom you want to donate.
Funding your PayMaya Account
You will not enjoy the convenience of PayMaya if you do not fund your account.
To fund your account, you can connect your mobile banking account or use your credit or debit card. You can also fund your PayMaya account by visiting a digital or over-the-counter payment center.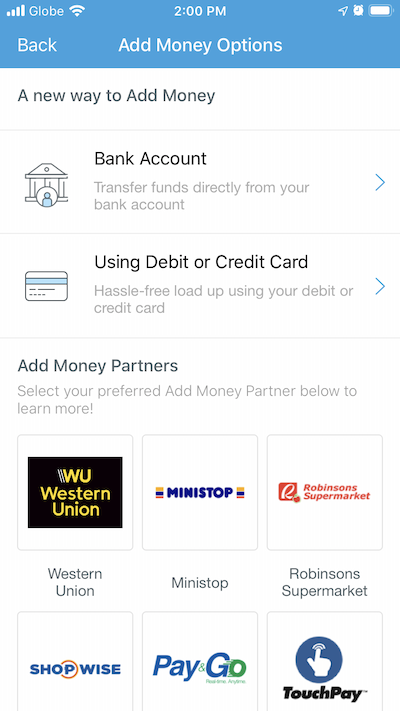 May sure that you upgrade your account or go through the know-your-customer (KYC) process to increase your transaction limits and remove other transfer restrictions.
Basically, this is my list. Do you think I miss a feature? Please let me know using the comment form below.