Christmas shopping? Get the best deals during the 12.12 sale and enjoy more savings if you use your PayMaya account!
Basta holiday shopping, don't pay cash, PayMaya!

The PayMaya Squad
Christmas is a season to reconnect and re-engage with our family and friends. It is a time of giving and sharing. And speaking of sharing, we think about gifts. Good for you, the 12.12 Sale is coming right up. Enjoy big discounts and awesome deals if you pay your shopping items with PayMaya.
Get up to 100% Cashback from PayMaya
You can take advantage of the multiple cashback on top of the price slashes that are offered by your favorite brands, both online and in-store, when you shop using your trusted digital payment buddy, PayMaya.
PayMaya offers 1%, 10%, or 100% cashback when you spend at least ₱500. Both online and in-store transactions are qualified of the cashback. On top of that, if you have upgraded your account, you can get an additional ₱150 cashback when your shopping spend accumulates to ₱5,000.
More discounts if you shop from Lazada
Buying from your favorite online stores has its perks too! Skip the traffic and do your Christmas shopping at the comfort of your home. Spend at least 500 pesos on Lazada, and then pay 30% less. Enjoy the maximum discount of ₱150 by redeeming a PayMaya voucher from the Lazada app.
PayMaya Exclusive Discounts are available at Zalora
If you are looking for trendy and stylish costumes for your year-end gatherings, check out Zalora and enjoy 25% discount on your purchase. You can avail a maximum discount of ₱2,000! Use the PYMYONLINEFEVER promo code to avail the offer.
Double your Cashback when you Scan to Pay
You can also get the same perks when you #ScanToPay with PayMaya at partner merchants. If you miss the 12.12 deals, you can still enjoy perks during the PayMaya's Double Cashback Weekend. On December 14 to 15, you get two chances of earning up to 100% cashback when you spend a minimum of ₱100 via PayMaya QR.
#ScanToPay for your Kris Kringle gifts or for your inaanaks at Robinsons Department Store to get a chance to win one of the eleven (11) iPhone 11 units. All you have to do is spend a minimum of ₱100 via PayMaya QR to earn one (1) raffle entry.
Join PayMaya now to enjoy all the Member Perks
There are so many ways to earn rewards from PayMaya. Simply give more to your loved ones and prove that the holiday is the best season to celebrate with your friends and family.
If you do not have a PayMaya account yet, you still have time to sign up and grab all the sweet deals this 12.12 sale. Just download the PayMaya app for Android or iOS, register for an account, and then process the upgrade. If you use my invite code [ 3gyf5lj ], you will receive a signup bonus after completing the upgrade.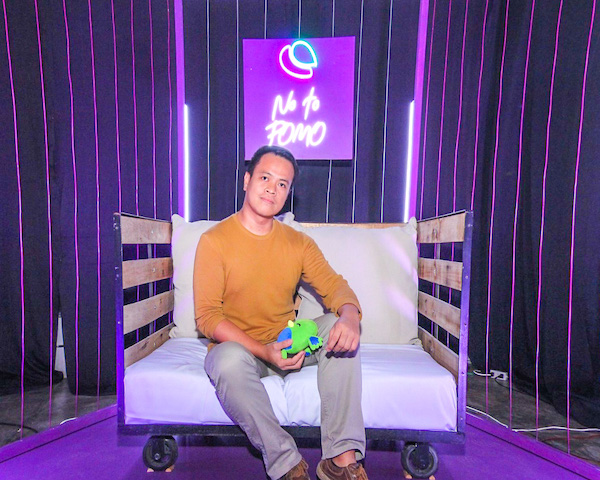 Remember, this 12.12 and beyond, don't pay cash. PayMaya!
Here's a quick summary of all the awesome deals that you can take advantage of with PayMaya:
Get up to 100% cashback when you spend at least ₱500.
For upgraded accounts, enjoy an additional ₱150 cashback when your spending accumulates ₱5,000.
Get up to 100% cashback when you #ScanToPay at least ₱100 via PayMaya QR at your favorite establishments.
Get two chances of earning up to 100% cashback when you spend at least ₱100 via PayMaya QR on December 14 and 15, 2019.
Redeem your PayMaya voucher at the Lazada app to enjoy a 30% discount (up to ₱150). The minimum spend is ₱500.
Spend a minimum of ₱1,500 and get a 25% discount (up to ₱2,000) on your Zalora purchase using the PYMYONLINEFEVER promo code.

About PayMaya
To find out more about all the exclusive deals that you can avail of with your PayMaya account, visit www.paymaya.com/deals or follow @PayMayaOfficial on Facebook, Twitter, and Instagram.
PayMaya, the digital financial services arm of Voyager Innovations, is the only financial technology company in the Philippines that offers integrated consumer and merchant payment solutions with the widest on-ground branch network. It is the first to give millions of Filipinos an e-wallet that allows them to pay cashless transactions at any time of the day, anywhere in the world, and from any device. It is the financial technology arm of Voyager Innovations, the leading technology company in the country backed by PLDT, KKR, Tencent, World Bank's IFC and the IFC Emerging Asia Fund.