After checking-in at Ong Bun Pension House, where we spent our night before heading home, we boarded a jeepney at Valeria corner Ledesma Street to Tatoy's Manokan and Seafood (sorry, I forgot the jeepney's route). Upon hearing seafood, our ears rang really hard, making us in doubt. We've been eating the same seafood (scallops specifically) for two days straight  in Isla de Gigantes, so we wanted something different – something that isn't shellfish.
Since a friend, who happened to be a local, recommended the restaurant to us, we headed there without further questioning.
The jeepney ride took nearly 45 minutes and it was like forever for individuals with hungry stomachs. The restaurant was situated on the far eastern side of the city proper and its neighborhood was already dark for a city's setting. When our group (five of us) were the only ones left in the jeepney, constantly looked outside, thinking if we were strayed by our driver.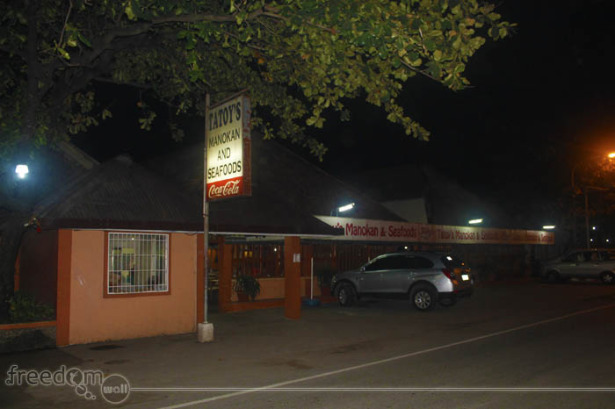 When we saw the signage of Tatoy's few meters away, we relaxed and forgot about the negative thoughts. Then, we started to starve (again).
Tatoy's Manokan is a dampa or paluto type restaurant so we had to endure our suffering. They had ready-to-eat dish es displayed but those were not for sale.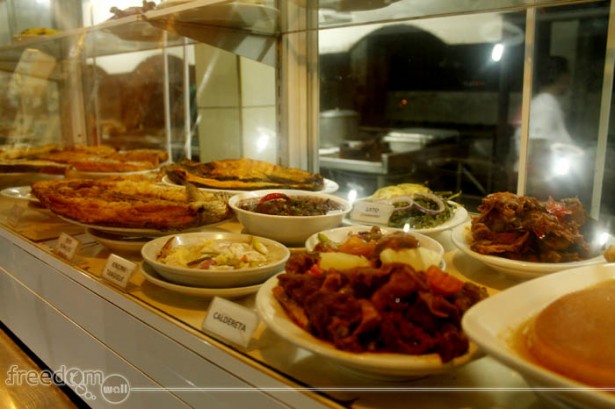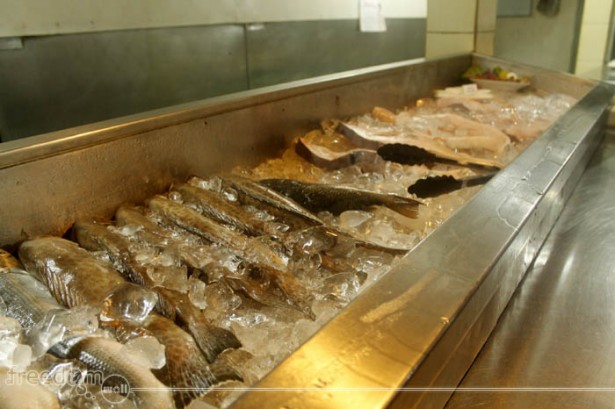 We chose among the available fish on their stall and had it fried. The smell of the smoke from the roasting machine were especially inviting and that persuaded us to order a whole roast chicken. We also added a set of veggies.
The entire time, we had kept our eyes away from the scallops and other shellfishes.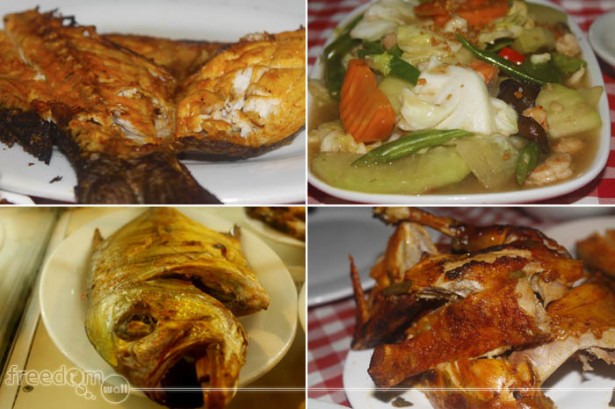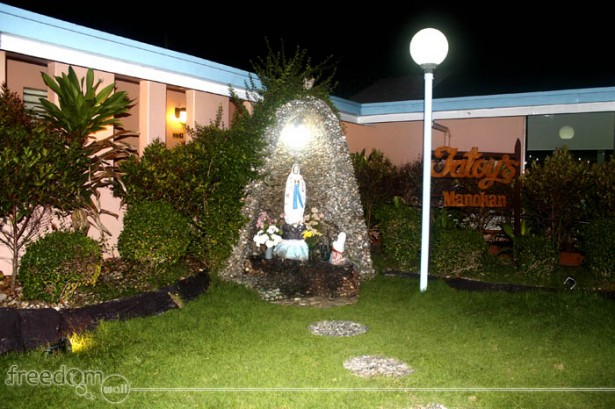 Tatoy's Manokan & Seafood is located at Baluarte-Calumpang-Villa-Oton Boulevard, Iloilo City, just near the eastern strip of the Villa beach.