As the trip's organizer, I should make sure that my companies get the utmost comfort at a cheaper price. Months before our actual trip to Camiguin, I had been researching for hotels or resorts in the island which features, rates, and services meet the group's requirements – until I stumble to the website of Villa Paraiso Resort. I wasn't impressed at first because of the dull design of their online page and they're not even responsive to emails (you really have to call them for advance booking).
I was interested on their dormitory type accommodation, wherein, for PhP3,000, it can already house 12 individuals (we are 13 so we only need to add PhP200 for the extra bed). Unfortunately, the room is not available on our preferred dates. They offered us to take the duplex room. I was told that the capacity can be maximized to 13 persons and we can also cook for PhP4,500 per night. So, I took the offer and deposited the initial payment the next day. (You have to deposit 50% to confirm your booking.)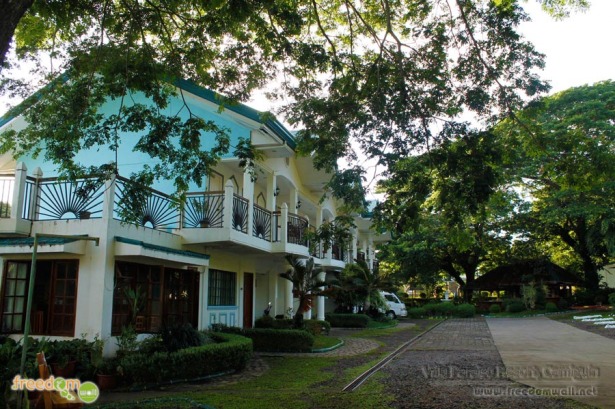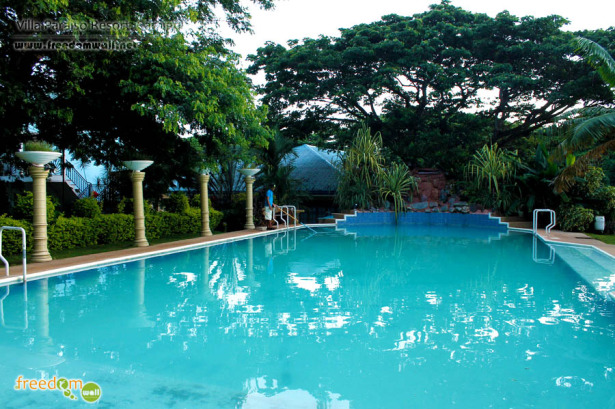 When we reached the resort last July 5, 2013, I was disappointed when my contact told me that we need to add PhP200 per head for the five extra beds since the duplex room rate was for eight individuals only. But they gave us 20% discount for the room rate so we end up paying only PhP4600 (PhP3,600 + 5*200) per night from the original PhP 5,500 (PhP4,500 + 5*200). We stayed their for 2 nights and 3 days.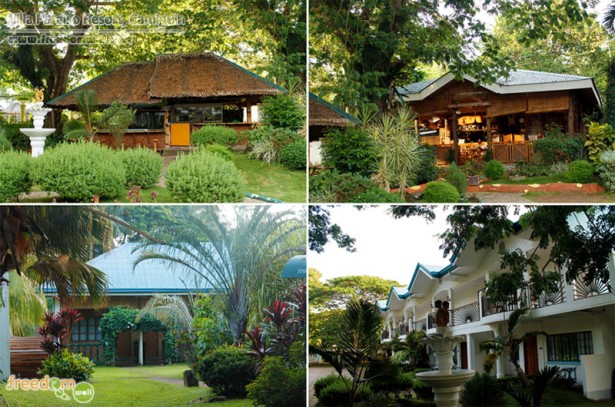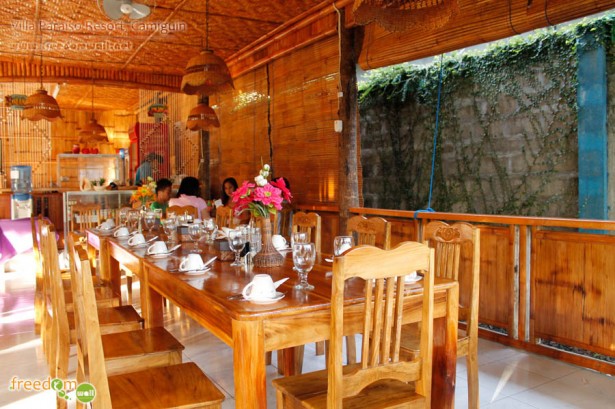 The room was still spacious for the thirteen of us. The master's bedroom house the five ladies of the group while the guys were comfortably settled in wooden sofa beds and pull out beds in the living room. The elegant wooden dining set, the wide living room with 32″ flat screen TV, and the cozy kitchen with complete set of utensils, china wares, gas stove, microwave oven, electric kettle, and personal refrigerator made us really feel at home.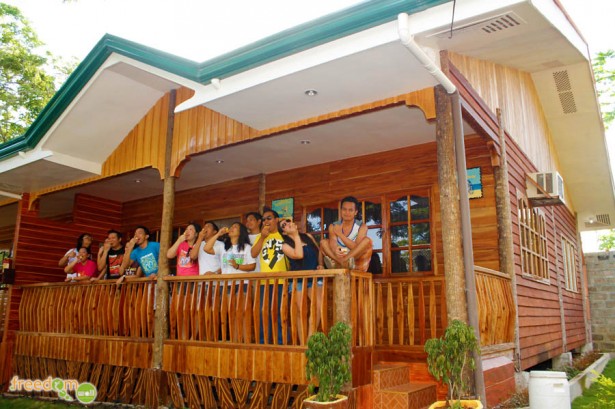 The rate also includes 8 continental breakfast. We weren't informed regarding this during our check-in and only learned about it on our third day. Since the free breakfast are for 8 individuals only, we asked if they could include the other five since we hadn't able to claim the freebie the day before which they allowed.
They also offered van transfer from Benoni port to the resort or vise versa for PhP700 (one way) but we did not took it. We rented a multi-cab instead and paid only PhP400 for the one way transfer.