Thinking for a place to visit on your long weekend or vacation days? Why not check Ilocos Norte, the northwestern-most province in Luzon island. And if you are wondering how to spend your time there, here's a list of awesome things to do. You can reach Ilocos Norte by a 10 to 12-hour bus ride or via a 45-minute flight.
Church of San Agustin (Paoay Church) – Municipality of Paoay
The Church of San Agustin or commonly known as Paoay Church is one of the Baroque Churches of the Philippines that is enlisted in the UNESCO World Heritage Site. The side of the church is reinforced with 24 buttresses making the edifice resistant to major ground movement. The best time to visit is during the afternoon. The sunset adds a very picturesque effect to its facade.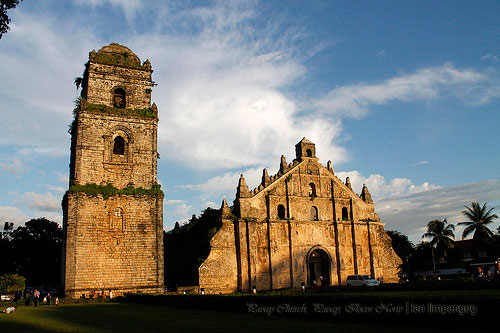 Malacañang of the North – Municipality of Paoay
Another attraction in Paoay is the former first family's official residence in the north, the Malacañang of the North. This two-level residence has spaces for guests and wide receiving halls for dignitaries. Its interiors are decorated with elegant artifacts and fine furniture.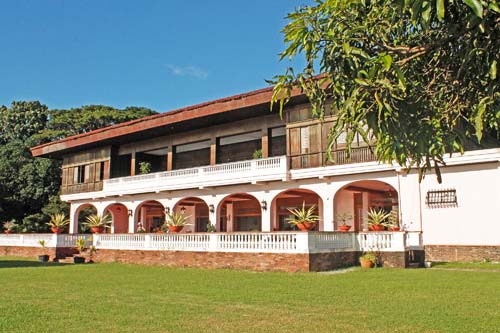 The lower portion of the building is concrete but the second floor is walled with finest hardwoods. The sliding windows are specially customized to show traditional Filipino architecture featuring exquisite materials.
The Paoay wing, by the way, showcases an imposing view of Paoay Lake.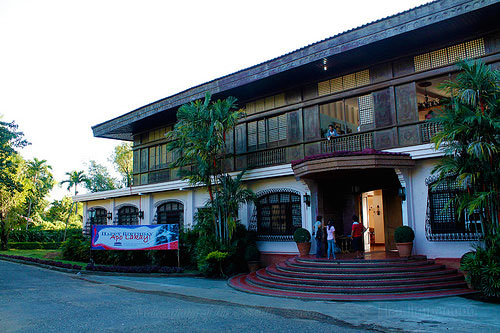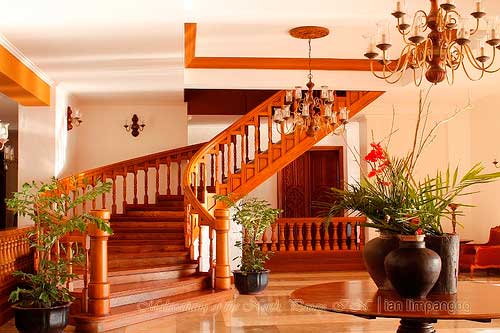 La Paz Sand Dunes – Municipality of Paoay
Hire a 4×4 jeep and enjoy the maneuver as it glides across the hills of sands. And if you are game for more adventure, you can also do sand surfing.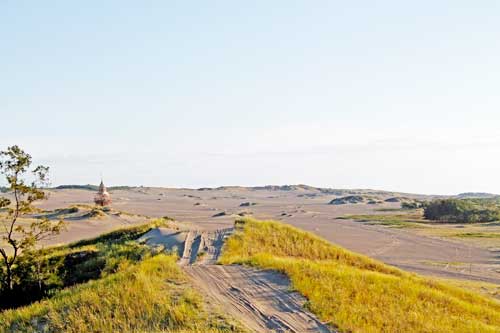 Marcos Museum and Photo Gallery – Municipality of Batac
The primary occupant of the museum is the preserved corpse of the late President Ferdinand Marcos. Also featured in the museum are hundreds of photos about the life of the former first family. There also some news clippings or articles of the  greatest news makers of the 70's and 80's.
Cape Bojeador Lighthouse – Municipality of Burgos
The Cape Bojeador Lighthouse was designed by Magin Pers.  It was erected in 1887 to guide both Spanish and Filipino navigators, and, at the same time, secure the marine perimeter from pirates and potential invaders. The lighthouse was first lit in March 30, 1890. The 20-m octagonal stone and brick tower of the lighthouse is topped with bronze dome or copula. It also has a viewing gallery that is surrounded with decorative iron grill railings.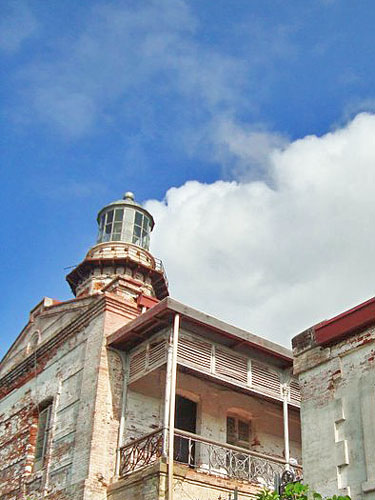 Cape Bojeador Lighthouse was declared a National Historical Landmark on August 13, 2004 and a National Cultural Treasure on June 20, 2005 by the Philippine Government.
Kapurpurawan Rock Formation – Municipality of Burgos
Without going away from the town of Burgos, you can visit the famed and the most-photographed Kapurpurawan Rock Formation. These rocks had been chiseled naturally by strong tidal forces. This monumental calcium carbonate figure glows white under a strong sunlight and turns ivory in a gloomy day. Whatever the weather is, Kapurpurawan will always be a perfect backdrop of your selfies and groupies.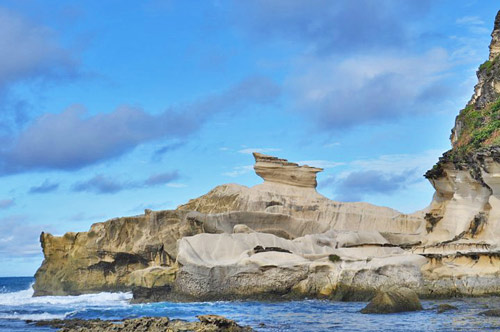 Bangui Windmills – Municipality of Bangui
At first, this is just a noble government project. There's no greener than harvesting wind energy and eventually turning to electricity. Truly noble, truly renewable. However, the proponents never expected that this wind farm would turn into a major tourist attraction. I know, you also wanted a photo beside these gigantic electricity-generating fans.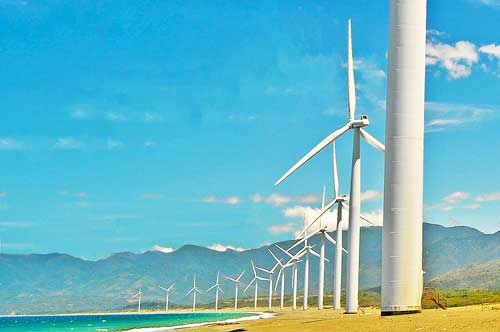 Saud Beach – Municipality of Pagudpud
The sand is fine and white; the sea is calm and blue – in short, it is a perfect combination. Yes, Saud Beach possesses one of the most stunning shoreline in Luzon. Some people said they had bad experience, however, I am sure that the beach wasn't the one at fault. Position your bench, open up your beach umbrella, take a glass of piña colada, and forget about everything, then your stay will define the true meaning of bliss.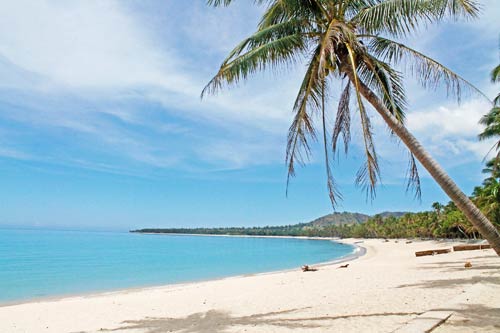 Kabigan Falls – Municipality of Pagudpud
Don't worry about the 1-hour trek, something majestic is waiting at the end of the trail. When Kabigan Falls says hello, I'm sure, you will forget about the aching feet and the scorching heat. The mist of the splatters, the chill of the streams, and the color of the surroundings will surely soothe your senses. In a moment, you will find yourself enjoying the dip.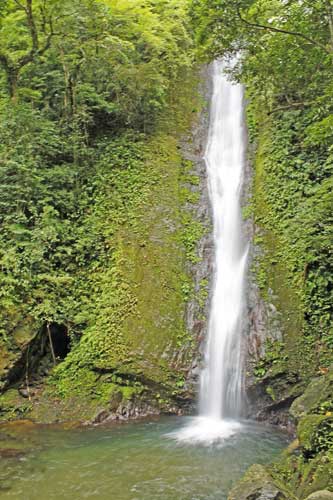 Patapat Viaduct – Municipality of Pagudpud
Patapat Viaduct bridges the highway that connects the provinces of the North. It is an architectural prowess built on a rocky beach. Patapat stands 31 meters and is 1.3 kilometers long.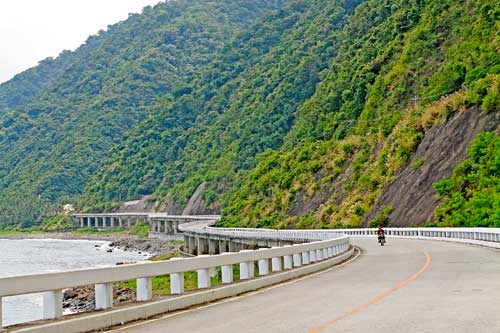 Bantay Abot Cave – Municipality of Pagudpud
Bantay Abot Cave is not actually a cave but a rock hole. It is a hole made from two hills leaning each other. My guide said that the hole was formed due the tectonic movement that struck decades ago. Don't be afraid to check it – an earthquake formed it, so, it may cost another earthquake to break it.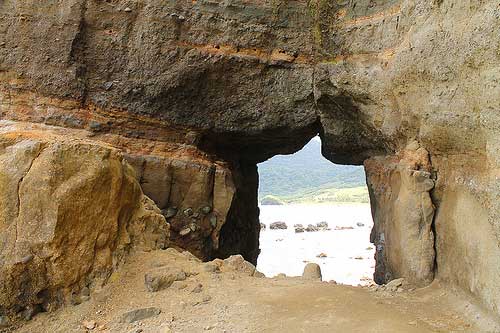 Maira-ira Beach (Blue Lagoon) – Municipality of Pagudpud
Still not done with beach bumming in Saud Beach, then complete it here in Maira-ira beach.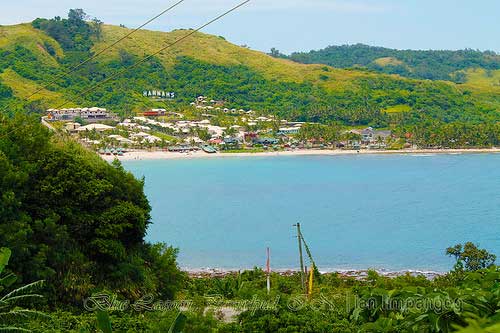 There is another naming error here. Maira-ira beach is the shoreline within the Blue Lagoon. However, Blue Lagoon is only blue but not a lagoon. It is actually a bay or a cove. For some unknown reasons, it was called a lagoon. Just don't focus too much on naming disputes, instead, enjoy the beach!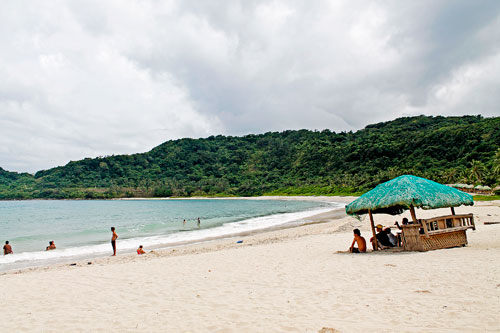 Dos Hermanos Islands – Municipality of Pagudpud
At the end of the stretch of Maira-ira floats a twin island. They are called Dos Hermanos. And the history – good question – but the answers is, I don't know! Go, ask the locals for everybody! Don't forget to leave your comment below if you know the answer. Please!
I believe it hides one epic legend.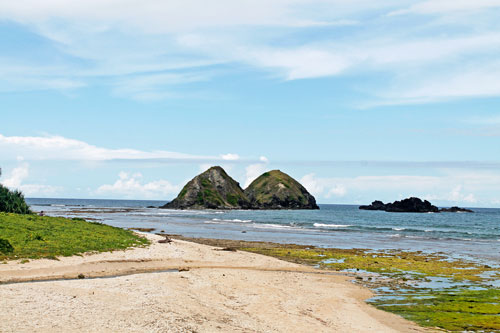 Taste of Bagnet – City of Laoag
Don't go home without tasting bagnet. It is the province's specialty so must try it whether you like it or not. Because, whether you like it or not, you couldn't proudly say that you've been to Ilocos Norte without tasting it. Confused? Just try it!
No restaurant offered me a free taste, hence I couldn't recommend one. Explore some and go recommend it by commenting below.