I could see the reefs in the seemingly shallow deep. From a afar is a mangrove-forested shore shielded with a concrete dike. On the other end are few houses overlooking the rock cliffs. Few seconds later, I heard the ships honked, signalling that we are approaching the port. Yes! In few moments, I could finally set foot in Siquijor.
I missed the fast craft so I decided to hop on a Roro vessel. It wasn't a bad choice since my resort is closer to the Roro's port compared to that of the fast craft. Fastcrafts enter Siquijor island via the town of the same name while the Roro docks on Larena port which is a way closer to the town of Maria where Princesa Bulakna Resort is located.
Upon exiting the port, transport touts greeted me with their offers. They have rates approved by the provincial tourism, however, those rates are way expensive for a solo traveler like me. In order for me to save, I walked towards the town proper and looked for a place to eat first.
When I was settled in a local eatery ("karenderia"), I started a casual conservation with the karenderia owner as to how to move around the island. I learned that I was too late to take for the lone bus line and the only option for me is the habal-habal. I paid ₱100 for my trip from Larena to the gate of Princesa Bulakna – that's ₱400 savings from compared to the touts' rate.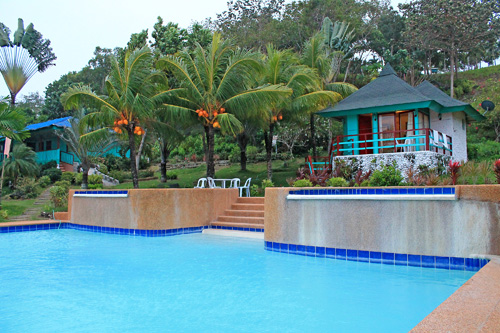 After 30 minutes uphill drive, I was knocking the resort's reception. That day, I was one of the few expected guests.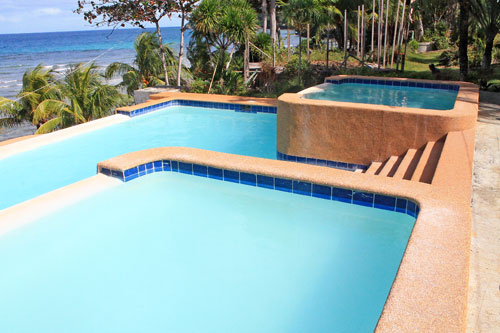 I pre-booked my accommodation at Agoda at a discount. I got a standard Polynesian hillside cottage with a pretty huge space inside, a hot and cold shower, a veranda, a queen size bed, a perfectly working A/C, and a working desk.
The room also includes a continental breakfast and free access to premium amenities like the infinity pool, the skywalk to the orchidarium and the nature park.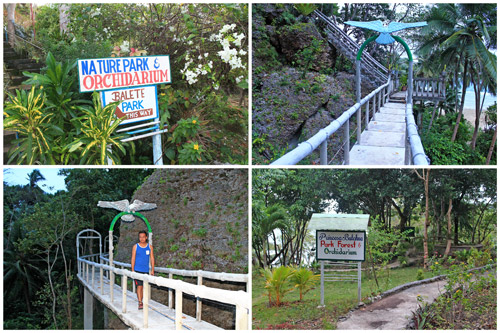 The restaurant near beach is open to serve guests with their signature dishes. I just don't like their fish sinigang though. A cabbage in sinigang or cabbage and tomatoes don't work for me.
In general, my stay was great. It was silent and relaxing, perfect to spend some ample time to rethink and freshen up.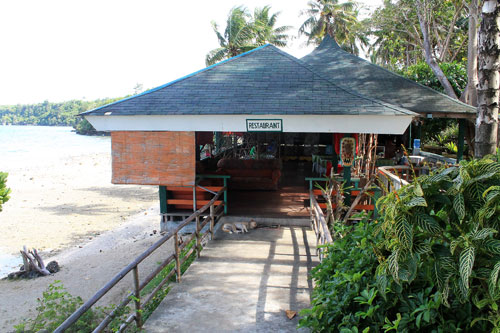 Bookings:
Agoda offers seasonal discounts so watch out for promos here: www.Agoda.com/PrincesaBulakna.
Standard Rates:
*As of January 2015
Polynesian Cottages ( Standard Room )
₱ 950.00 w/o breakfast
₱ 1,250.00 with breakfast
Polynesian Cottages ( Family Room )
₱ 2,000.00 w/o breakfast
₱ 2,300.00 with breakfast
Princesa Kiram Suite ( Superior Room )
₱ 2,600.00 w/o breakfast
₱ 2,900.00 with breakfast
Extra Mattress
₱ 250.00 / pax
Day Tour Package


₱ 3,000.00 for a group of 5-15-pax

Evening Swimming (inclusive of dinner and use of amenities)


₱ 500.00

Van Service Pick Up/Send Off


₱ 2,000.00