The Phimeanakas (or Prasat Phimean Akas) is a Khmer pyramid-like structure, which name translates to celestial temple. It was built in the later part of 10th century and was situated at the heart of Angkor Thom's Royal Palace. The royal palace seats in the north of the Baphuon temple.
Since the Royal Palace is pretty close to Baphuon, we visited it next.
We followed a trail in a highly vegetated area at the back of Baphuon and entered the south gopura of the palace. We spent some moments reading the information placards of trees we met along the way, which names were peculiar, so we easily forgot.
After the short walk, we were surprised by a large stone mount peeking through the branches of the huge trees. We walk a little faster then, and eventually, the Phimeanakas revealed itself.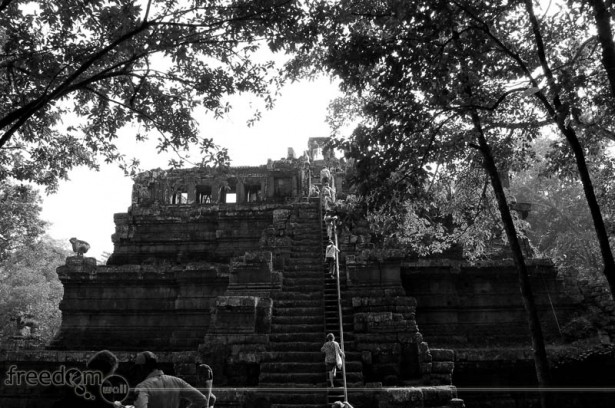 The only way to climb to the top of the temple is through the west entrance where an improvised stairway was installed. And I think it was a good decision, since it did ruin the aesthetics of the front area (east).
When Aaron (one of my companions in our Indochina tour) noticed that the stairway was too high and too steep, he decided not to climb. He was probably tired for almost a half day of temple run in Siem Reap. He waited us in the ground while Roderick and myself explored the highest point of the temple.
[one_third]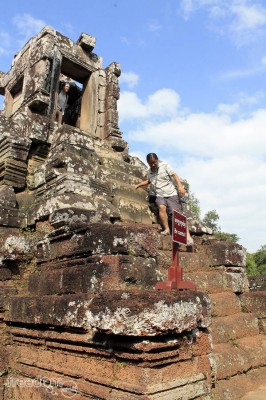 [/one_third] [two_third_last]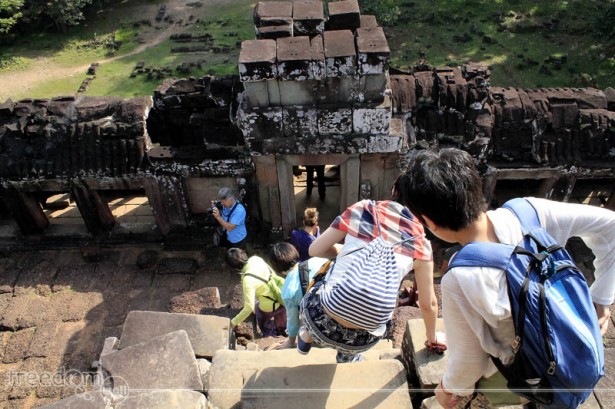 [/two_third_last]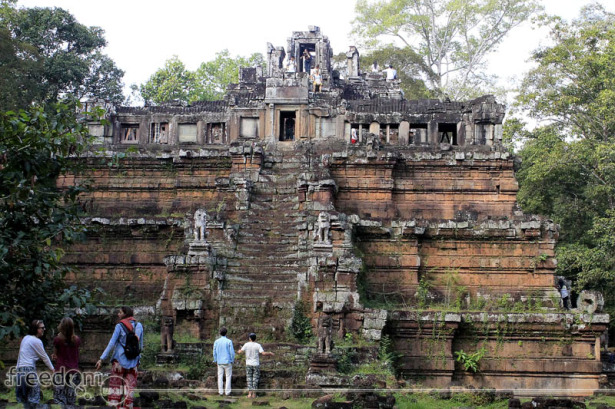 Located in the north of the Phimeanakas is the royal concubines pool. We did not try to wade in the water since we got no clue on what lies beneath it and how deep it was. Likewise, those tourists who had no idea what was it before didn't pay too much attention to it. If they only knew that it was where the Khmer King's mistresses regularly took a bath, they might try to make a short stop on its bank.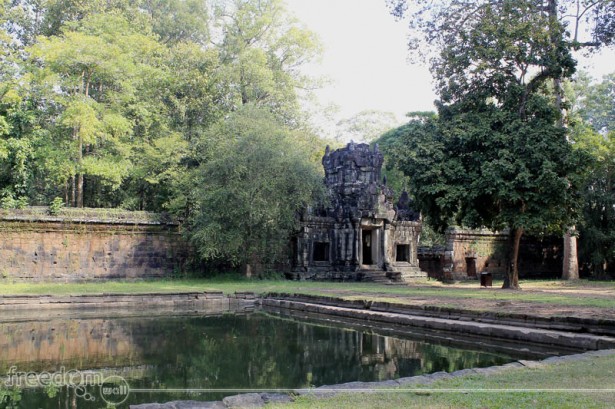 What remains in the royal palace where, of course, the Phimeanakas, some strong walls and the attached gopuras, the royal concubines pool, the Elephants Terrace, and some ruins.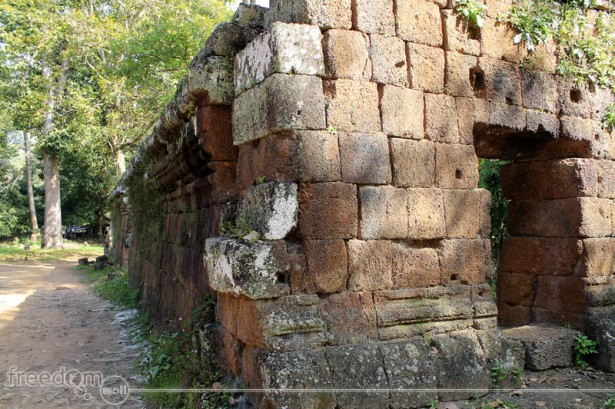 After spending some time inside the complex, we exited in the north gopura and headed to the Leper King Terrace.