I couldn't beat my acrophobia if I won't challenge it. Though slight, it is still bothersome to some situations. When in Kuala Lumpur, I decided to take on the challenge.
After recovering from minor leg twitches, I immediately obtained the discounted Menara KL (Kuala Lumpur Tower) observation deck voucher ticket from the hop-on hop-off bus. That wasn't part of the plan, though I had in mind to clobber the highest reachable height of Petronas Twin Towers.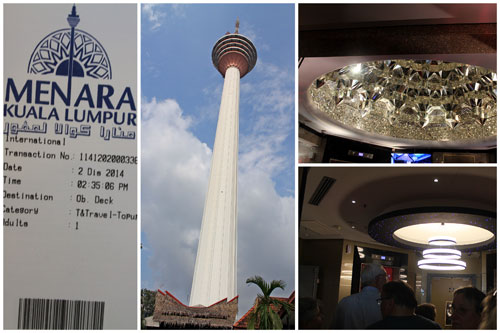 Menara KL sells observation deck tickets for MYR49 (₱600) per person but I got mine for only MYR41 (₱500) from the hop-on hop-off bus.
Recently, Klook Travel offers an even cheaper KL Tower admission ticket. You can purchase it conveniently online for only MYR40.
The bus sold a voucher only, so I had to change it to the actual ticket at the ticket booth inside the tower.
There is no time limit at the top. You can take unlimited selfies and photos.
Since I was alone and was racing against time, I only spent 30 minutes above, and 'twas still worth it. A lot of thoughts came to my being. Like how will I survive when an earthquake strike? Good thing there was none.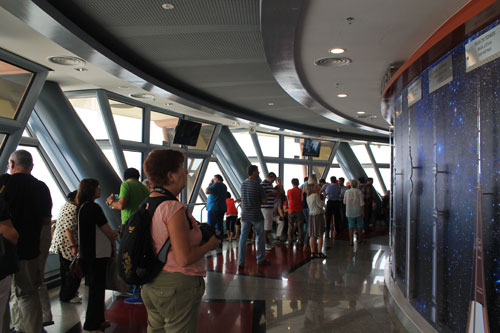 Menara KL or simply KL Tower stands 421 meters, the 7th  highest telecommunication structure in the whole world, after the Tokyo Sky Tree, the Guangzhou TV & Sightseeing Tower, CN Tower of Toronto, Ostankino Tower of Moscow, the Oriental Pearl Tower of Shanghai, and the Borj-e Milad of Tehran. The observation deck is located at 276 meters above the ground. Meanwhile, the revolving restaurant and the broadcasting stations are situated a way higher.
The observation deck, by the way, offers a stunning 360-degree view of Kuala Lumpur downtown, including the Petronas Twin Towers.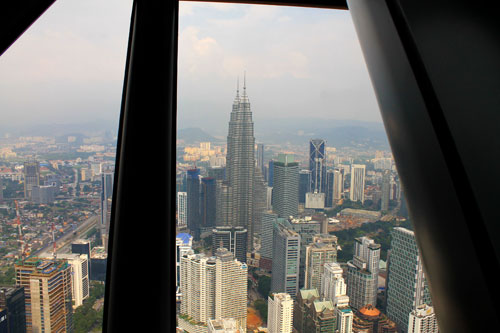 At the foot the tower seats Malaysia's Cultural village and souvenir shops.
I was able to get a peek of their traditional houses and creative handicrafts. The hanging bridge to the cultural village also looks pretty nice.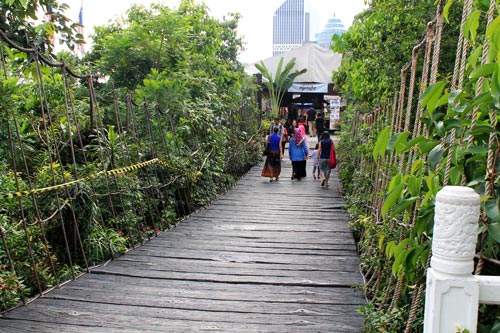 If you have questions, let us know using the comment form below. We will try our best to search for an answer.